Andrea is one of the most creative floral designers I have ever seen. I can't say enough about the entire experience from start to finish!
-Mother of the Bride
, Florals
Full Service Wedding Floral Design
Here at Gray Harper, it's all about event experience – we want your wedding florals to captivate your guests by creating interest and sparking conversation. We are known for our unique floral installations that feel more like custom artwork than flower arrangements. When designing a space, we think about the guests' experience from start to finish. From the entryway floral design to the smallest details at each place setting, our designs are one of a kind. We strive to capture and express your personal style through flowers. Each different flower has a story to tell and we truly enjoying curating the perfect arrangements to tell yours!
Our Full Service Wedding Floral Design service includes a custom floral design created solely for your event. It includes access to our full container, candle, and backdrop inventory. Once you've booked your wedding designer and your wedding venue, consider getting in touch with us next! We'll collaborate with your designer to create florals unlike any you've ever seen before. One of the greatest compliments we receive from clients over and over again is that their wedding flowers turned out better than they could have ever imagined. We are typically one of the first vendors to arrive onsite and we stay until we are confident that each table and floral element is absolutely perfect.
Full Service Wedding Floral Design starts at $8,000.00.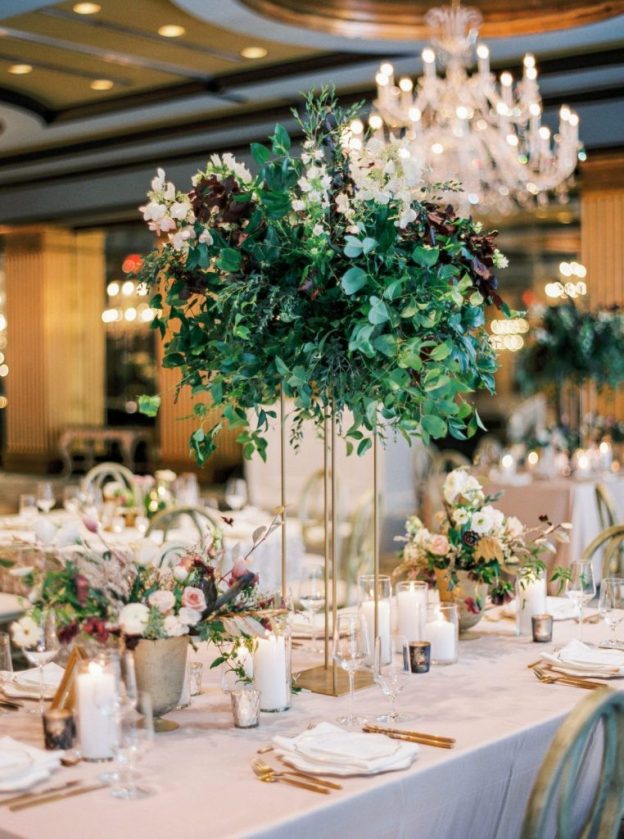 Event and Product Styling
Watching the entire event vision come to life on the day of your event is by far one of our favorite things! If you would like to hire us not only as your wedding florist, but also to assist your wedding coordinator with styling, we will happily set up and style small personal items, invitations and stationary, tabletop and other décor items for photography. We'll work side-by-side with your wedding photographer to help capture the special details that make your day uniquely you. Day-of styling is an add-on service that can be added to your proposal at any time!
We also work with a variety of clients from the food, fashion, and wedding industries to style products for ad campaigns, flatlay photography, websites and social media. If you are interested in learning more about our product styling services – please send us an email and we'll be in touch shortly!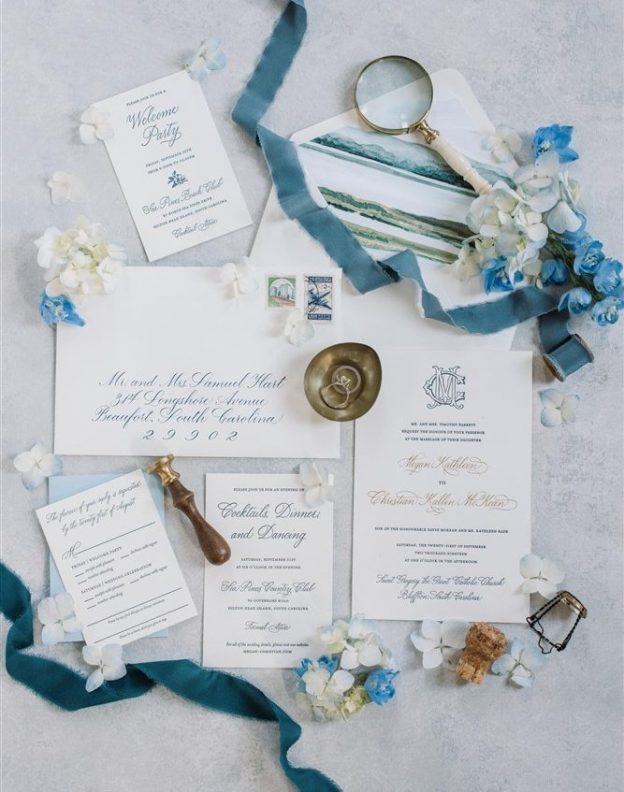 Event and Wedding Design
Designing a wedding's aesthetic isn't just about flower types and quantities; it's also about the design of your tablescapes and seating, the ceremony decor, the venue and event space. Which linens will be used on the tables with the floral centerpieces? What color bridesmaid bouquets will complement the bridesmaid dresses? This service is perfect for clients who are interested in our keen ability to design the overall look and feel for their wedding.
I strive to create floral designs that highlight and accentuate the individual elements within them. From the largest peony to the tiniest lily, each flower has a purpose and plays an important role in the overall feel and event experience.

ANDREA HARPER, owner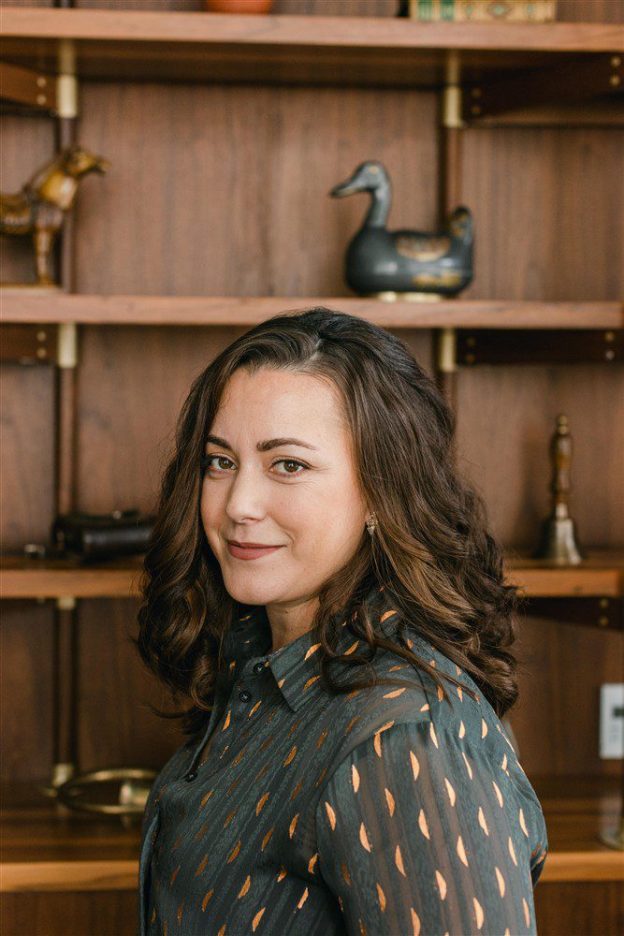 Andrea Harper, flower guru
Andrea remembers always loving flowers as a child – picking gardenias in her backyard and sharing them with friends and neighbors and often doodling them in her sketchbooks. But her passion for floral design began around the age of twelve when a local florist paid her $5.00 to take her trash out at the end of each day. Andrea made her way into the floral shop, assisting with flower prep and clean up. She loved the sweet smell that came with opening a new box of garden roses and how alive and busy the shop became in the days leading up to Valentine's Day.
Today she is still just as excited about opening a box of fresh flowers and truly loves working closely with each client to create bespoke florals for their events. Having earned both a bachelor's and master's degree in Textile Design with a focus on conceptual installation art and transforming spaces through color and pattern, Andrea brings experience and knowledge into each event space she designs.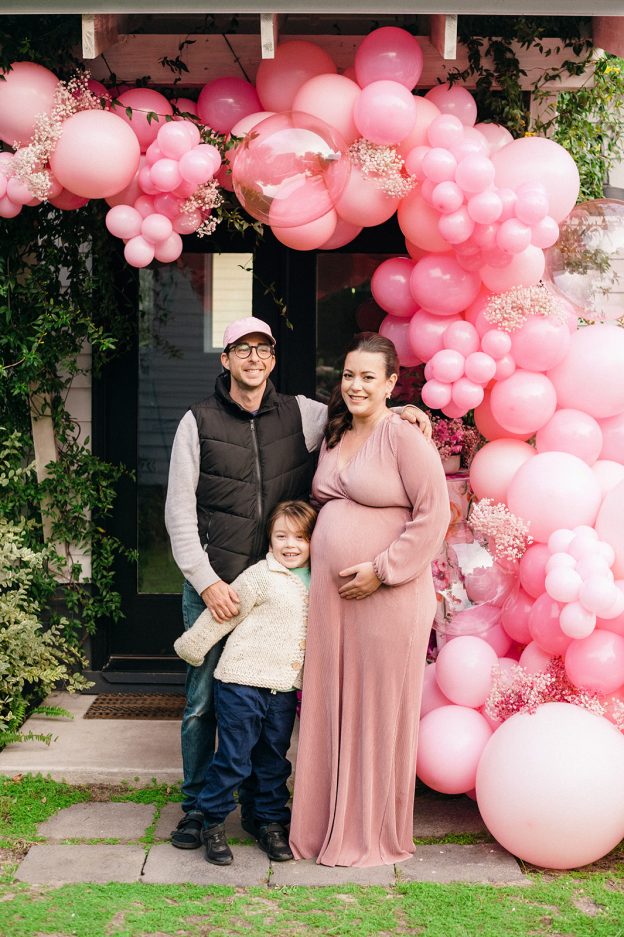 Jon Harper, installation specialist
Remy Harper, flower child
Andrea's husband and best friend, Jon, can often be found at the top of a ladder on an event day. An occupational therapist by trade (and during weekdays), his left-brained logic pairs well with Andrea's right-brained creativity. He translates, builds and assembles every custom installation piece they create.
Remy is Andrea + Jon's sweet baby boy. You won't see him on an event day but you may catch a glimpse or two of him behind the scenes on social media. He loves playing outside and his first word was, in fact, "flower."