We are so excited to share with you some of our favorite highlights from this stunning Colleton River Club wedding. The day started with the perfect weather for a classic Southern wedding, with a gentle breeze rustling through the lush greenery of the golf course. Little did we know this wedding would present us with unexpected challenges and delightful surprises that would forever be remembered.
Colleton River Club Wedding in South Carolina
South Carolina Wedding Floral Design
The bride had envisioned a wedding of timeless elegance with a theme of classic simplicity. The chosen color palette consisted of pristine whites and verdant greens, accentuated by subtle hints of silver and pewter. As the floral designer, it was our job to bring this vision to life, creating an enchanting atmosphere that would leave a lasting impression on the couple and their guests. So, during the planning process, we worked alongside Sincerely Yours Events to ensure every detail matched the bride's vision in creating her dream wedding.
The selection of flowers for this grand occasion was nothing short of breathtaking. Roses, dahlias, tulips, and campanula added delicate layers of beauty, while stock, carnations, and Spanish moss provided textural depth to the arrangements. Delphinium, ranunculus, hellebore, and smilax effortlessly intertwined throughout.
To ensure longevity and freshness throughout the day, we incorporated preserved Italian ruscus into the design. Mums, astrantia, spray roses, and peonies introduced lush textures and intoxicating fragrances, while the whimsical touches of scabiosa and tweedia added a sense of enchantment to the overall aesthetic.
On The Wedding Day
The morning of this Colleton River Club wedding started out with perfect weather for an outdoor ceremony. So our team worked tirelessly to arrange the beautiful meadow floral arrangements on the ground for the ceremony. However, the wind proved to be stronger than anticipated, adding an element of unpredictability to the proceedings. Undeterred by this challenge, we resourcefully secured the arrangements using bricks from Andrea's backyard, ensuring that every detail was fastened and would withstand the winds.
The reception held its own set of trials. Despite our best efforts, the tall arrangements in the reception tent repeatedly succumbed to the gusty winds. So, with a quick change of plans, we transformed the tall arrangements into bar arrangements that looked stunning as ever.
One of our favorite details of the reception tent was the floral chandelier that hung above the dance floor. For this, we added long strands of Spanish Moss to the chandelier bringing in a touch of the South and a hint of whimsical romance.
A Dreamy Day
Despite the unexpected challenges presented by the wind, this Colleton River Club wedding was an undeniable success. Our team's unwavering commitment to bringing the bride's vision to life, coupled with their creativity and adaptability, resulted in a celebration that surpassed all expectations.
The experience gained from this wedding reaffirmed our belief that even the most meticulously planned events can surprise us with unforeseen circumstances. It is in these moments that the benefits of working with professional wedding vendors shine, thanks to their true creativity and resourcefulness.
So, if you are building your team of professional wedding vendors for your South Carolina wedding or beyond, we'd love to help you with your floral design! Check out our portfolio for some examples of recent floral design projects.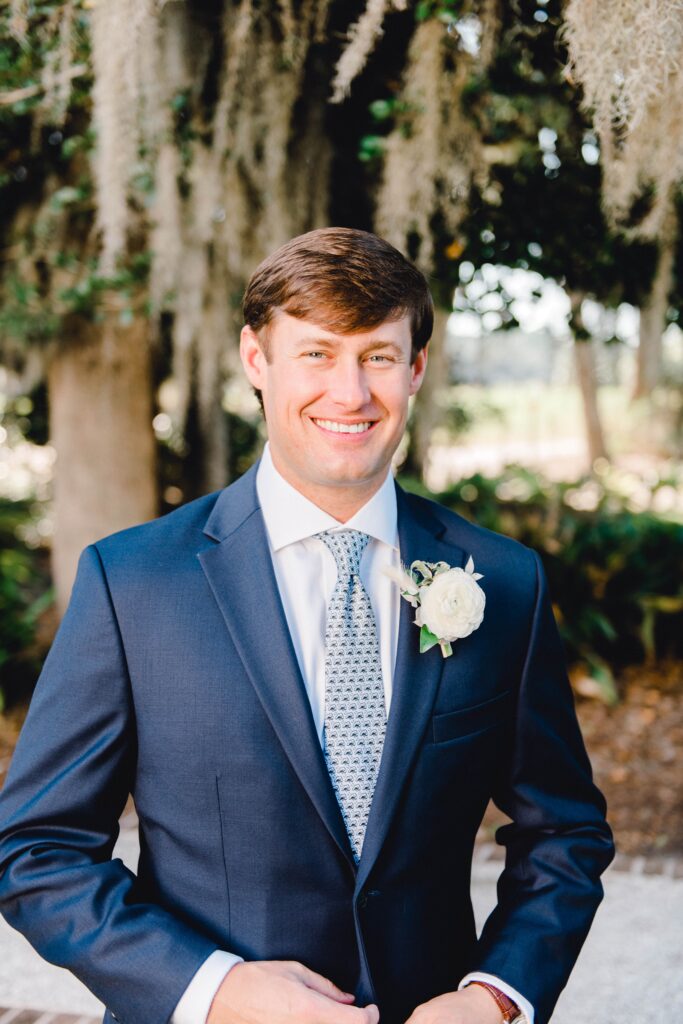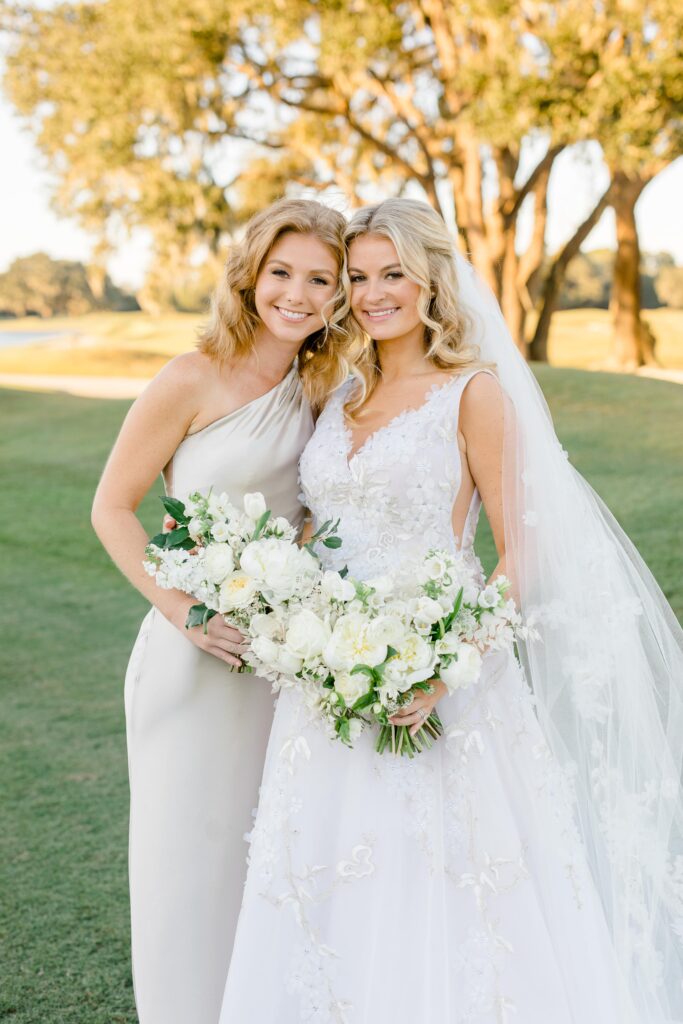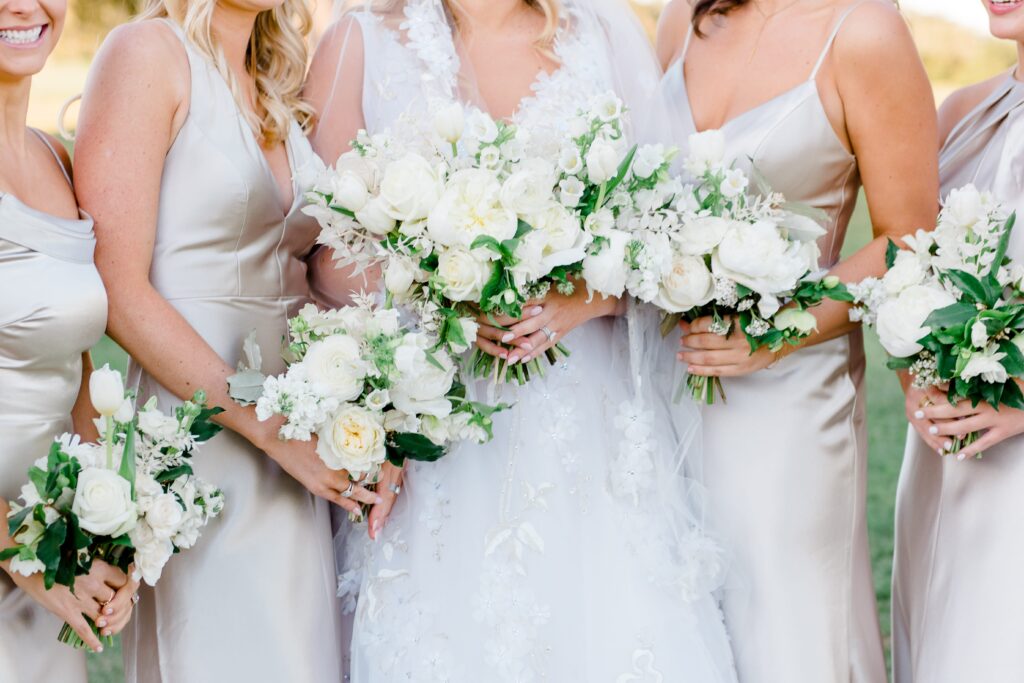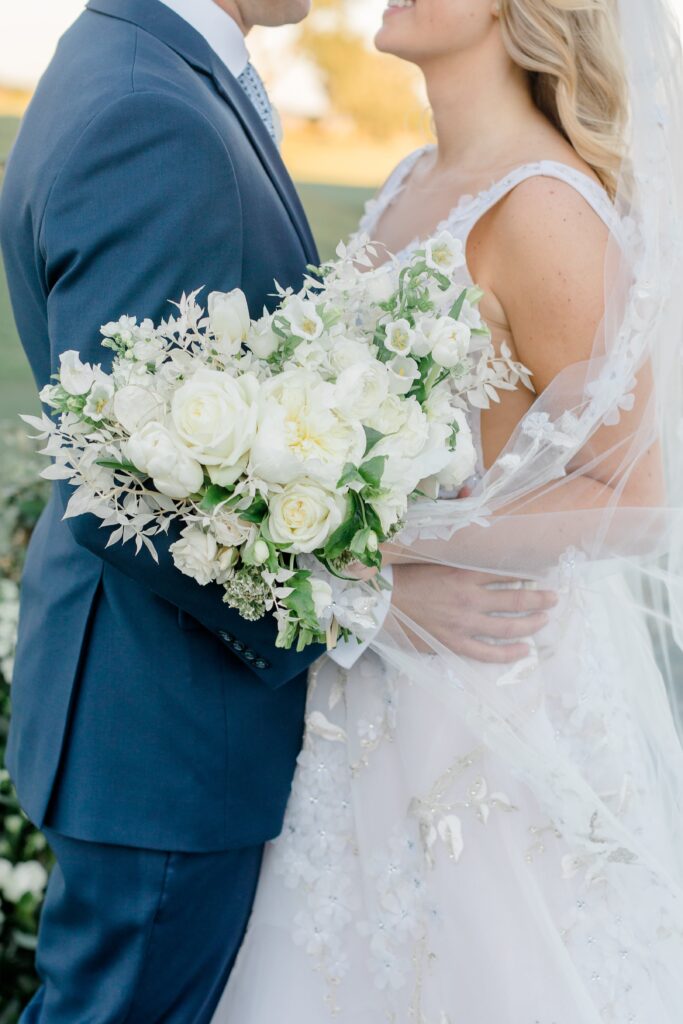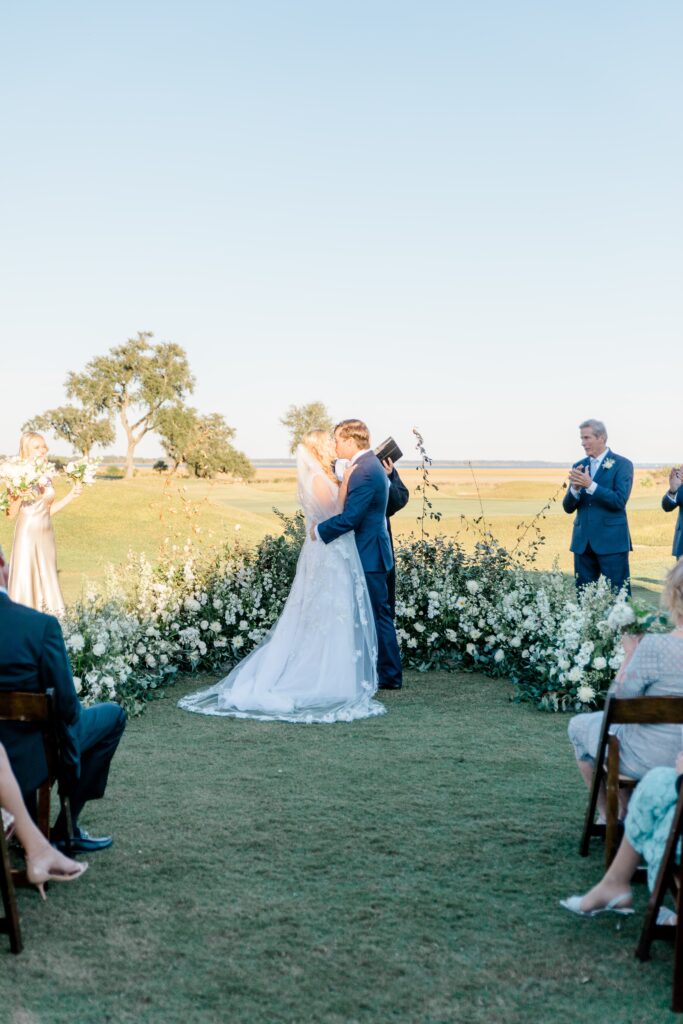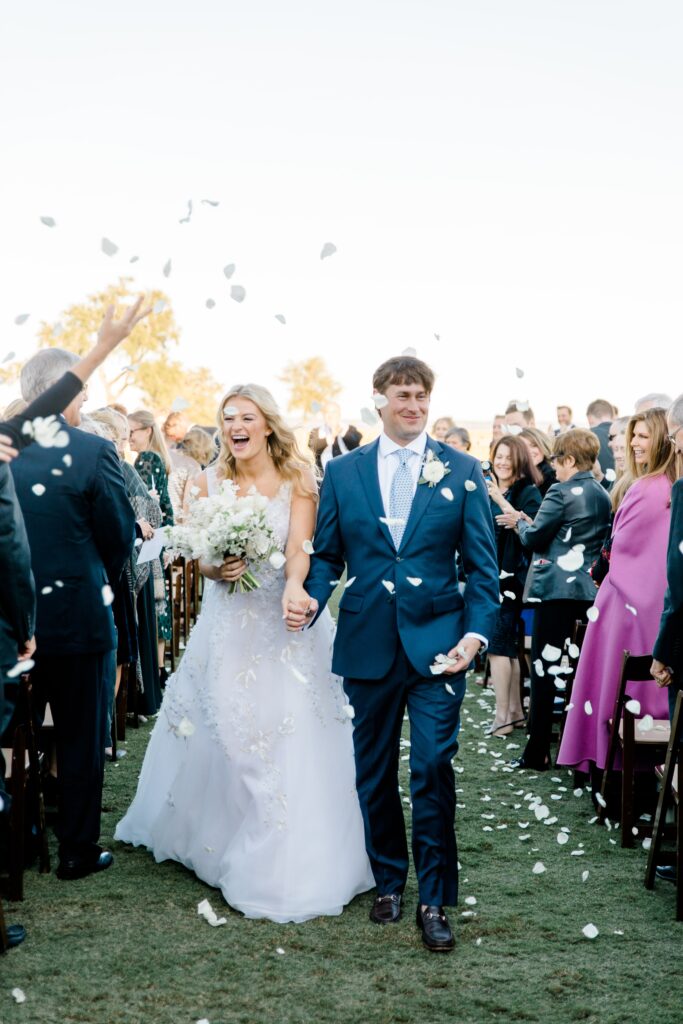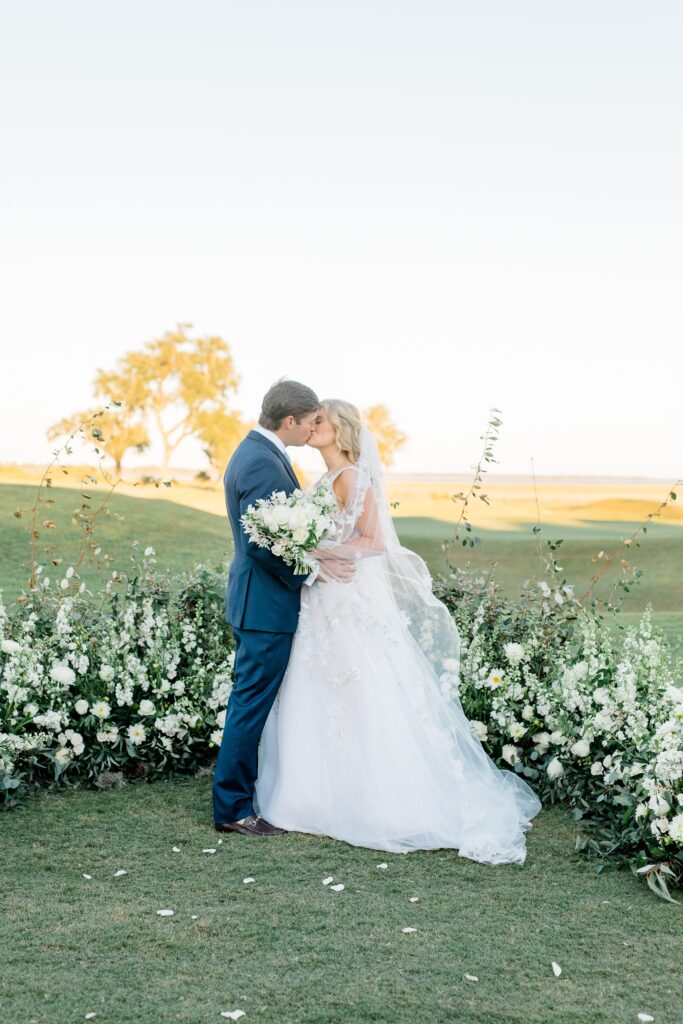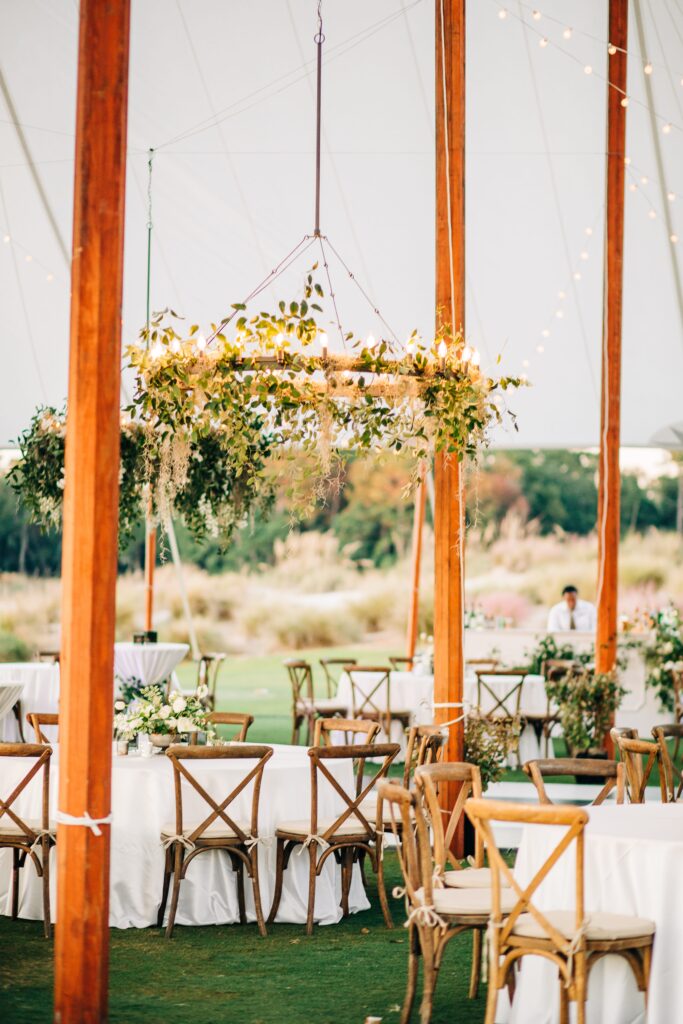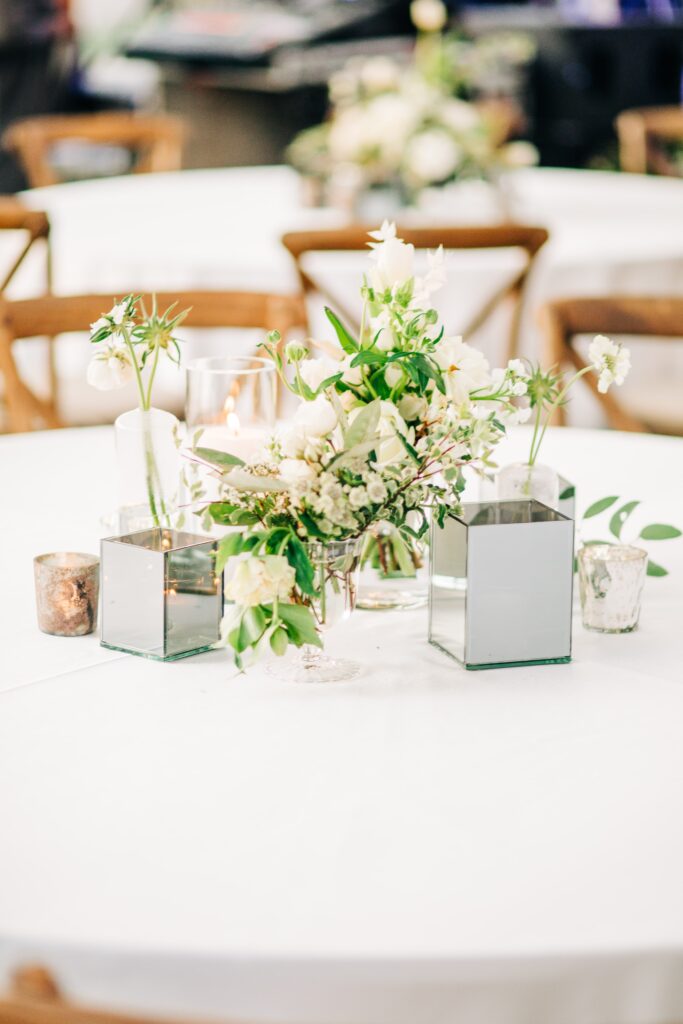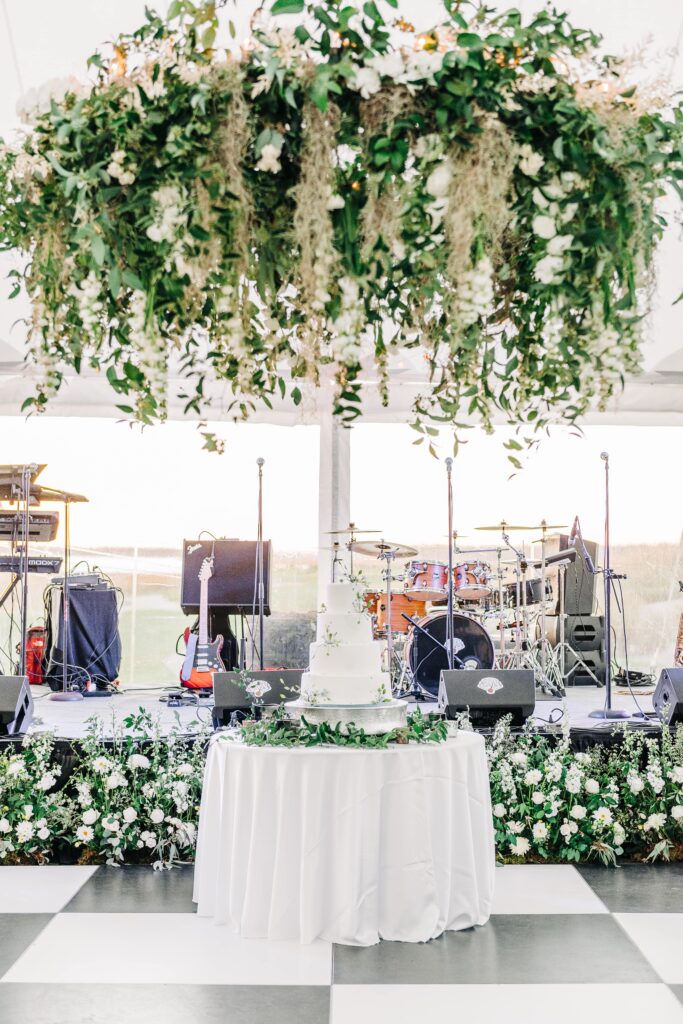 Vendors
Photography: Holly Felts
Planning: Sincerely Yours Events
Cake: Wicked Cakes of Savannah
Rentals: Ranco Event Rentals
Venue: Colleton River Club