As the florist for Joanna and Eric's Sea Pines Resort Wedding, I couldn't have asked for a more delightful couple to work with. Joanna had a clear vision in mind: she wanted bright, happy colors without an overwhelming amount of greenery. With her guidance, I carefully selected a stunning array of flowers that would bring her vision to life and complement the beautiful surroundings of Hilton Head Island in October.
The Wedding Day
The day of the wedding was absolutely perfect. The weather was ideal, with a gentle breeze and clear blue skies. Joanna and Eric's ceremony was a true Southern vision and took place under a majestic moss-draped Liberty Oak tree. The aisle was lined with colorful meadow arrangements filled with bright pinks, soft peaches, and pops of yellow.
While setting up the tented wedding reception on the 18th lawn, I couldn't help but appreciate the breathtaking backdrop of this Sea Pines Resort Wedding. With a stunning ocean view in the background, this South Carolina wedding venue does not disappoint! I loved how the vibrant green grass of the golf course served as a canvas for the explosion of colors we were about to create.
Sea Pines Resort Wedding Flowers
The flowers I chose for Joanna and Eric's wedding were a true celebration of nature's beauty and a celebration of Joanna's happy and colorful design. We incorporated a variety of blooms, including pink peonies, garden roses, delphiniums, ranunculus, dahlias, campanulas, and preserved Italian ruscus. These flowers added layers of depth and texture to the arrangements, creating a visually captivating display. To enhance the overall aesthetic, I included yarrow, ferns, Italian variegated pittosporum, solidago, spray roses, snapdragons, tulips, and butterfly ranunculus. These additional elements added pops of color and an organic touch to the design.
Each centerpiece and bouquet was meticulously crafted to reflect Joanna's vision. The vibrant hues of pink, yellow, and orange danced harmoniously together, creating a joyful atmosphere that mirrored the couple's love and happiness. For the centerpieces, we opted for a combination of white ceramic and rustic gold vases, which paired beautifully with the votive candles on the tables. Tall taper candles and fresh bowls of citrus fruits provided additional bursts of color on the guest tables.
Sea Pines Resort Wedding Venue
Working with the staff at Sea Pines Resort was an absolute pleasure. Their professionalism and attention to detail ensured that everything ran smoothly. From the initial planning stages to the final execution, their expertise and cooperation made my job as a florist even more enjoyable. If the impeccable level of service isn't enough to choose this South Carolina wedding venue, then the immaculate property with picturesque views is.
Being part of Joanna and Eric's Sea Pines Resort Wedding was truly an honor. Their trust in my ability to bring their vision to life was deeply appreciated. As a florist, there's nothing more fulfilling than bringing designs to life that reflect a couple's unique love story. And in this case, I'm confident that the vibrant colors and elegant designs added an extra touch of enchantment to their unforgettable day. If you are planning a Sea Pines Resort Wedding and are looking for a floral designer to bring your vision to life, we'd love to hear from you!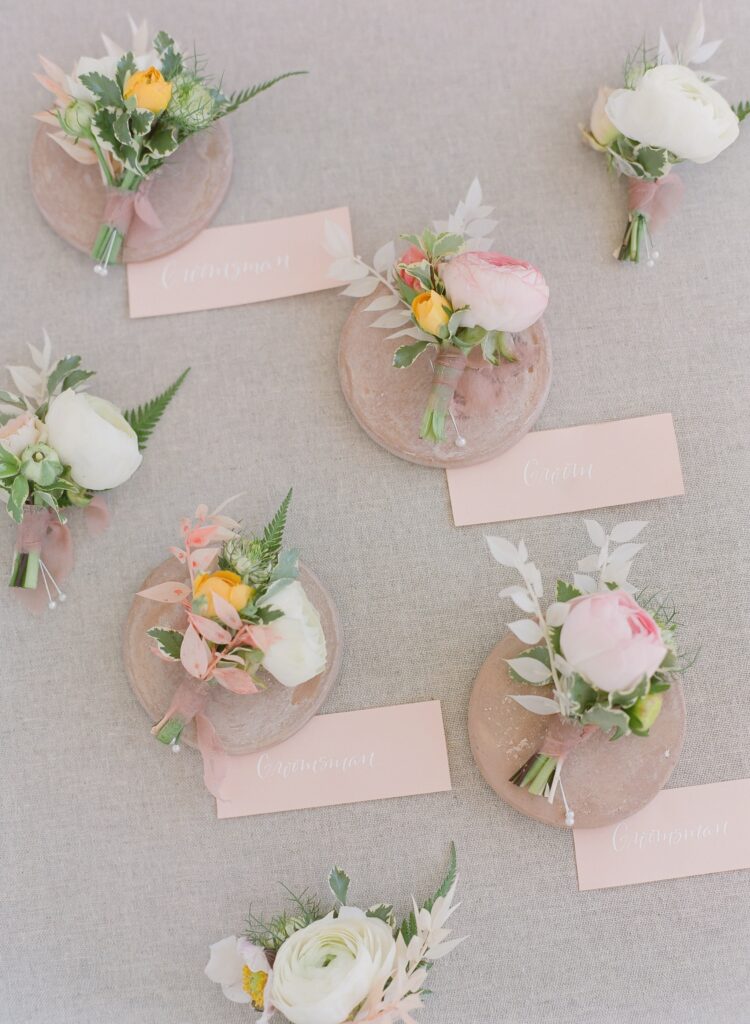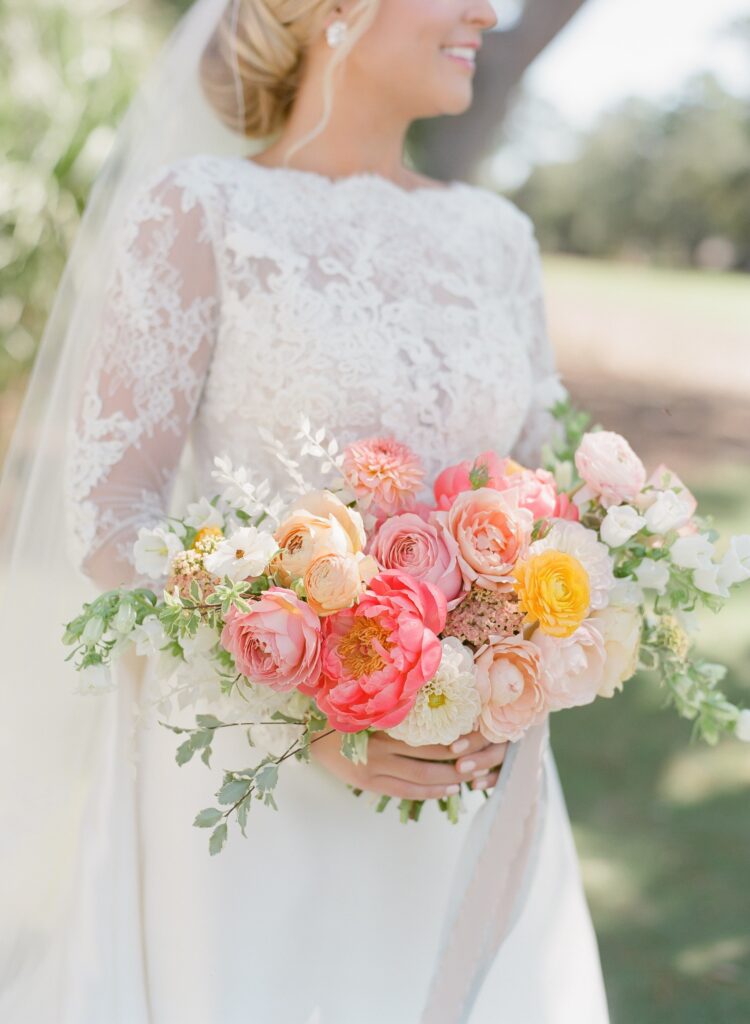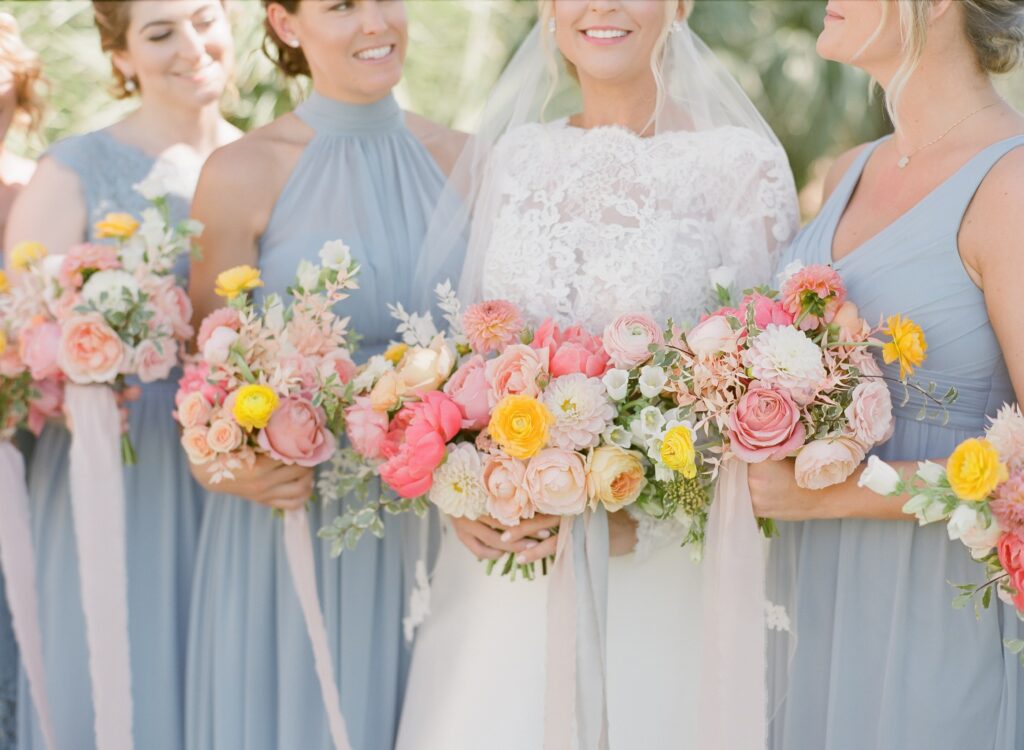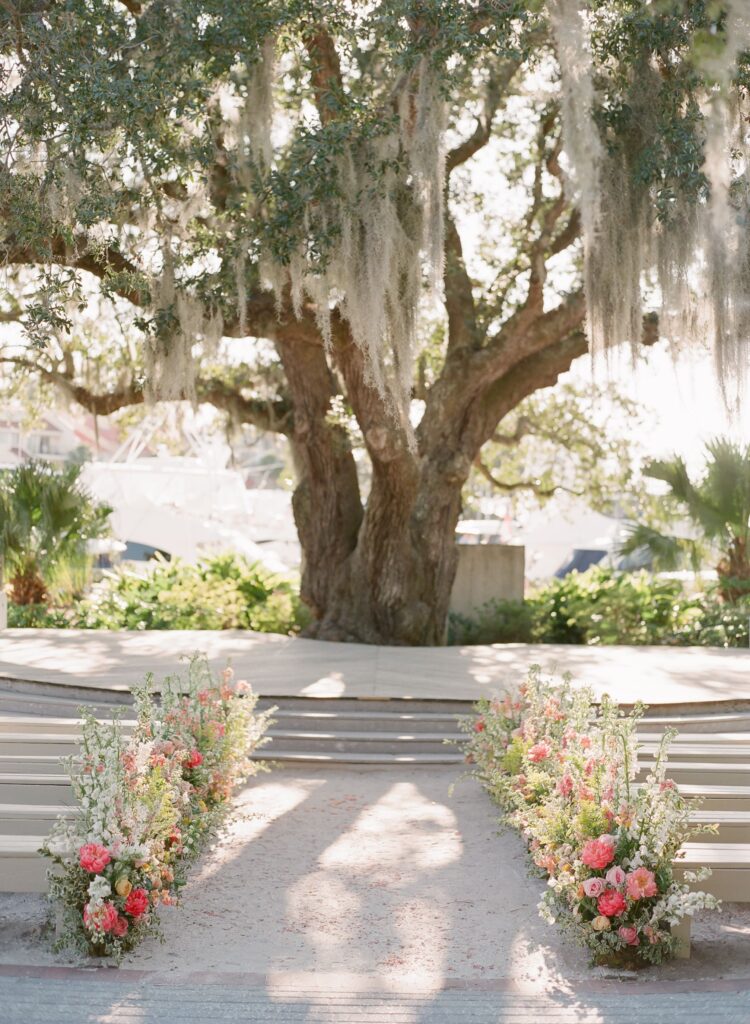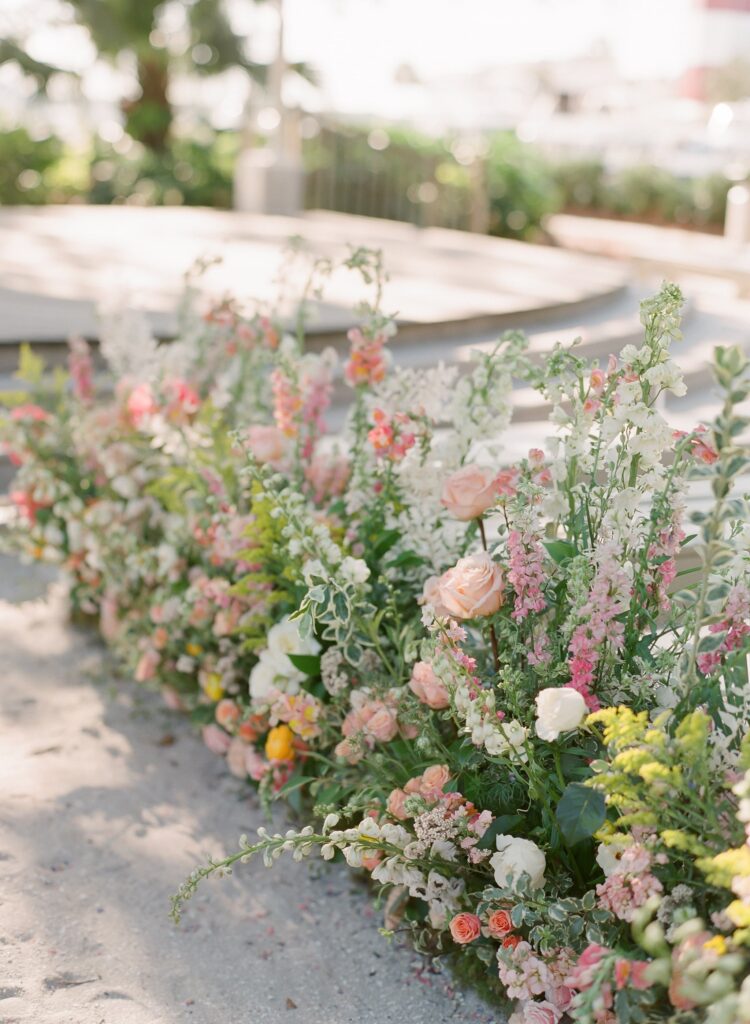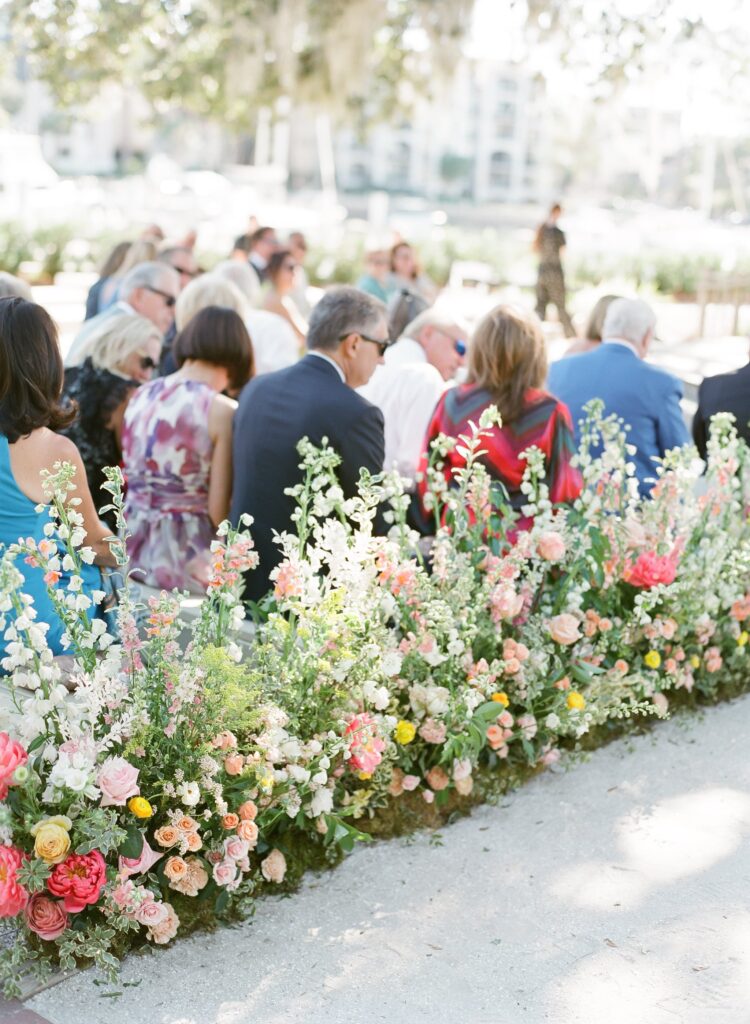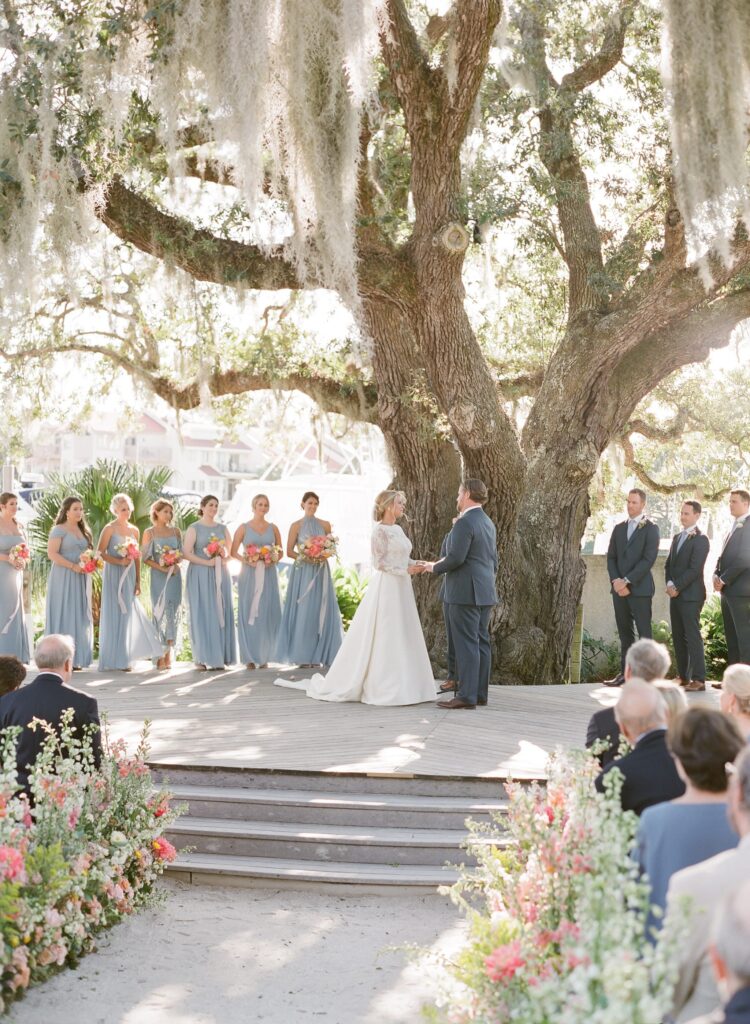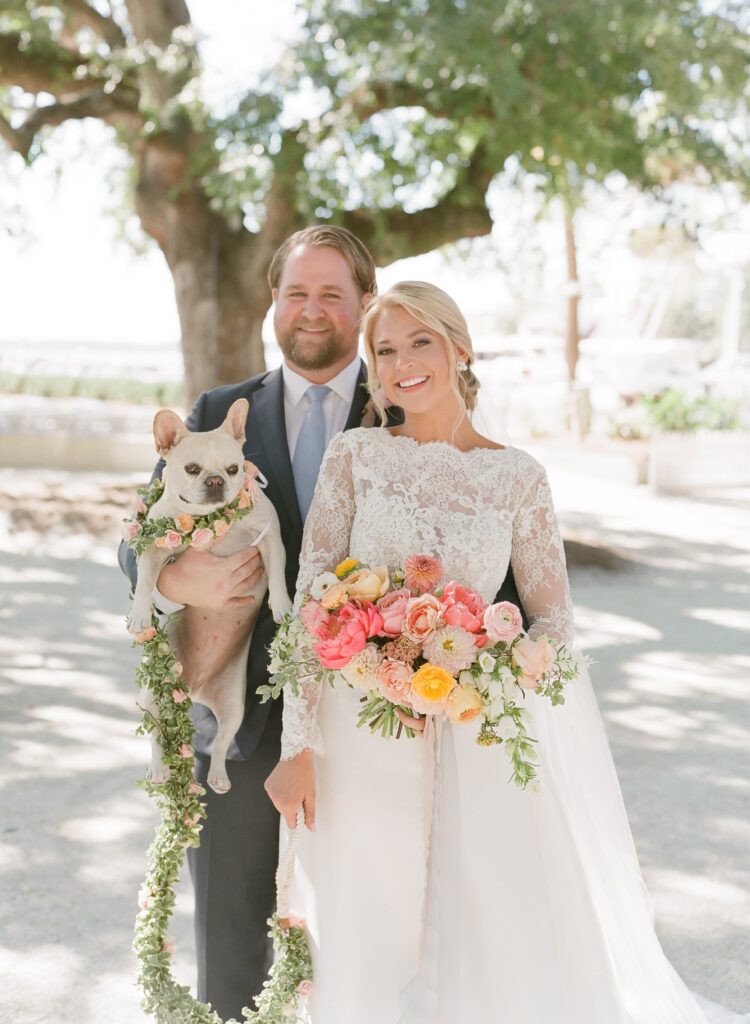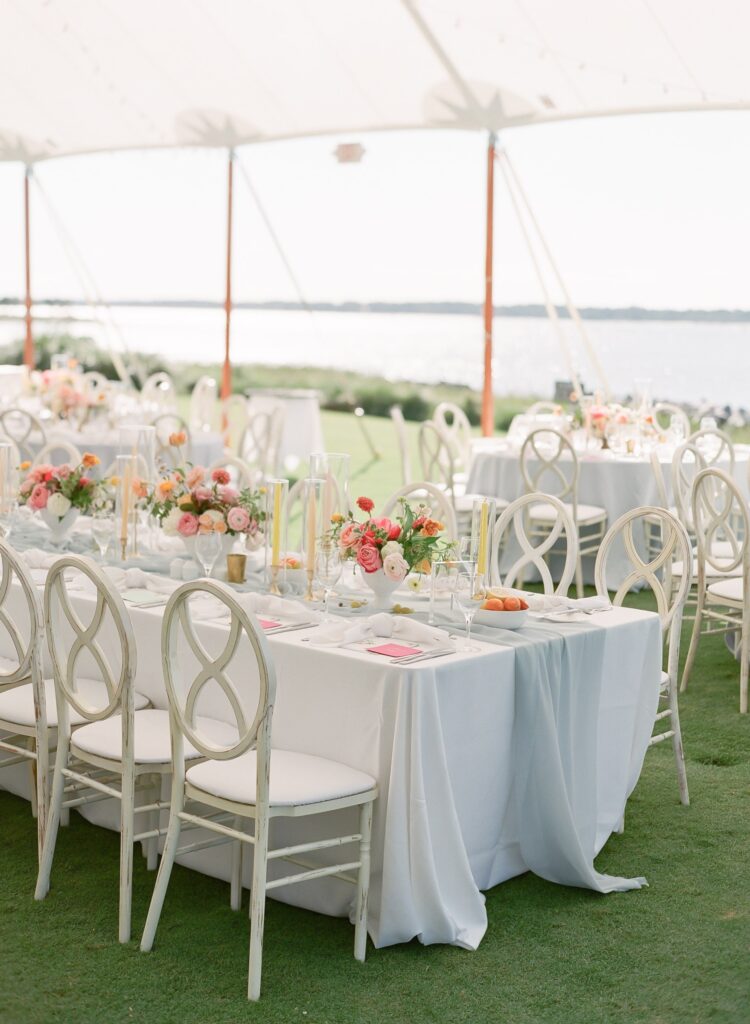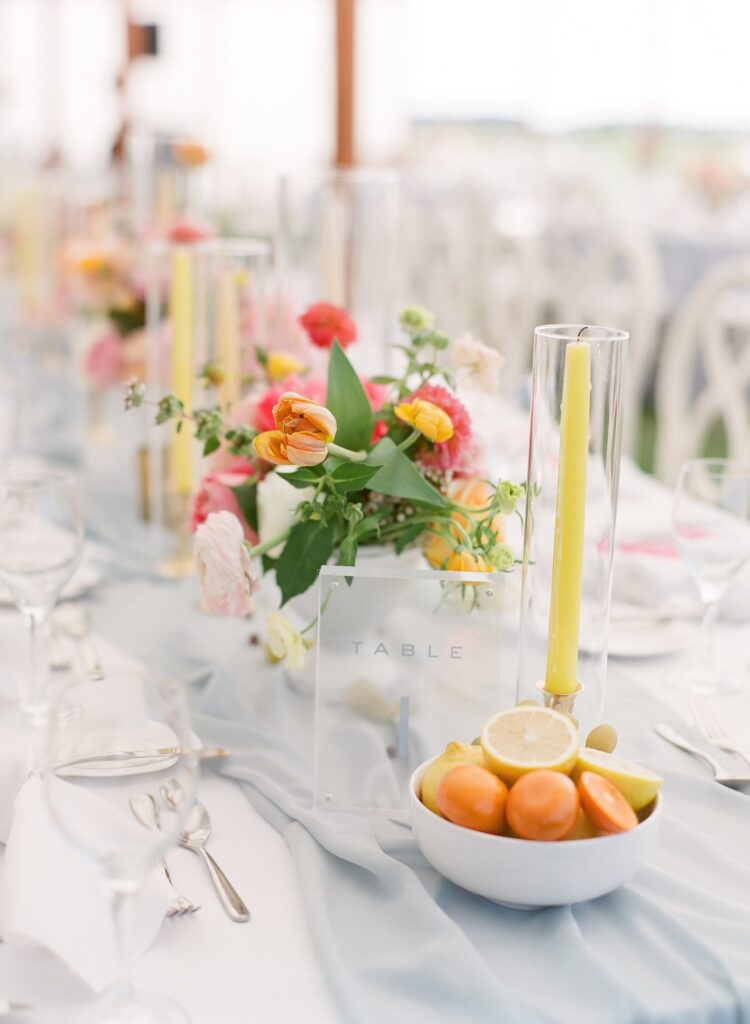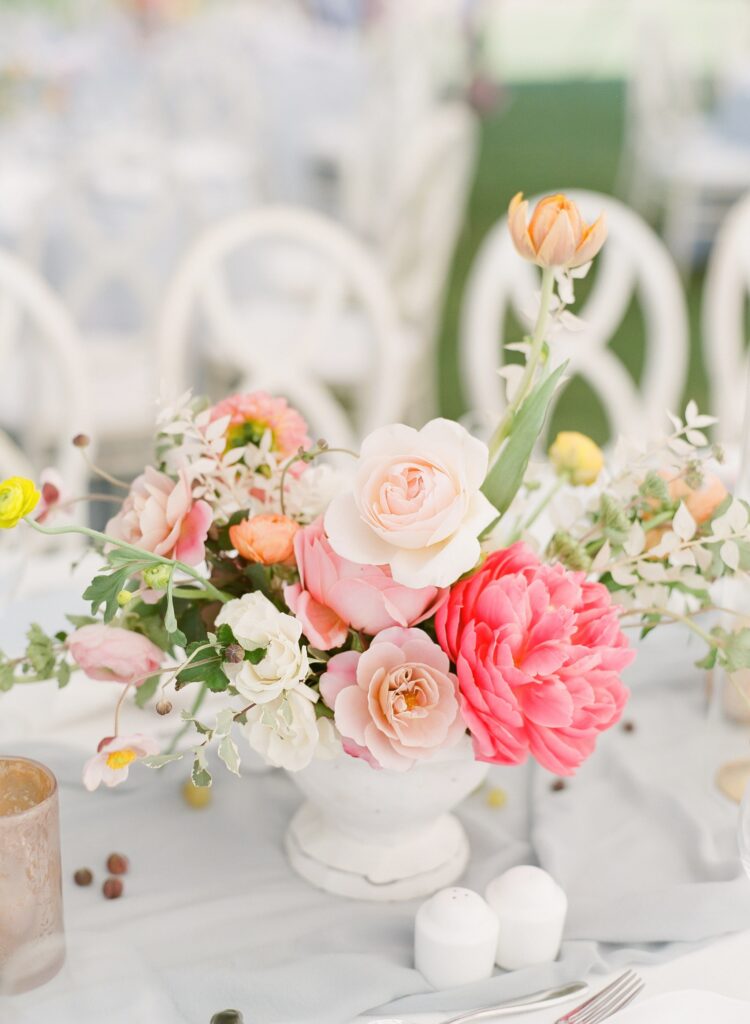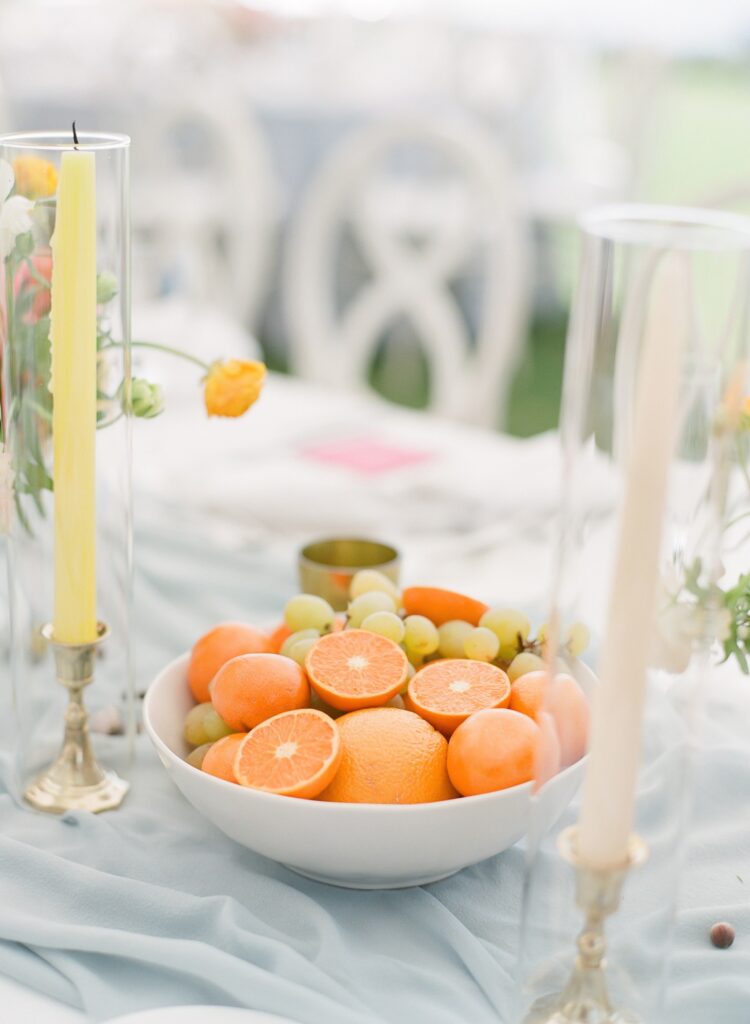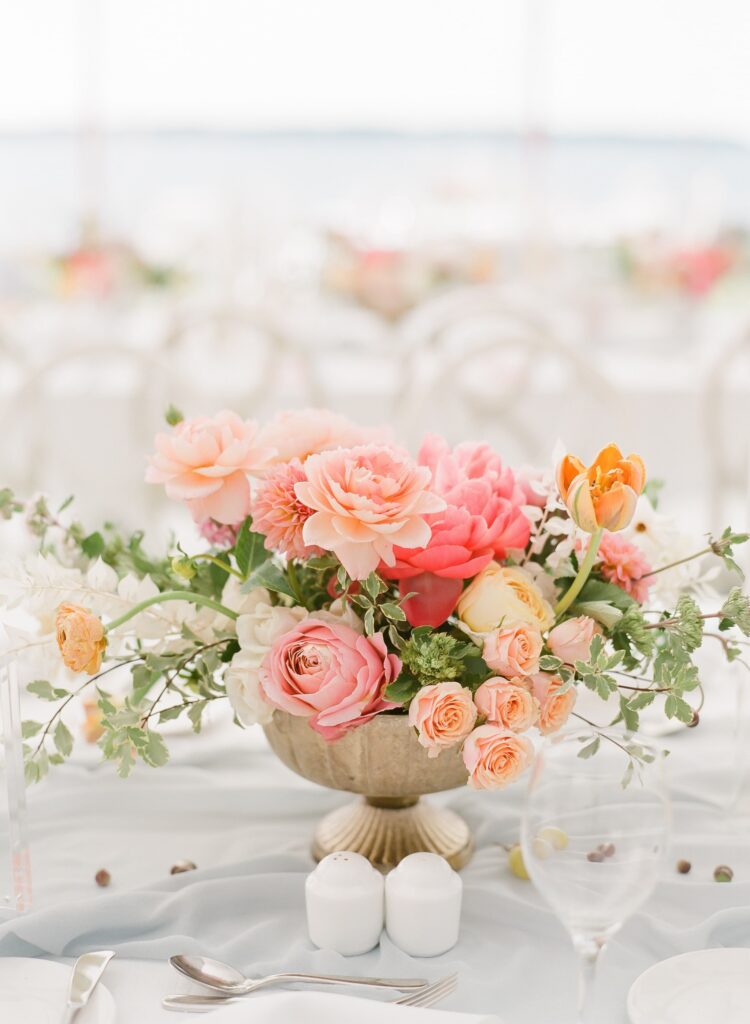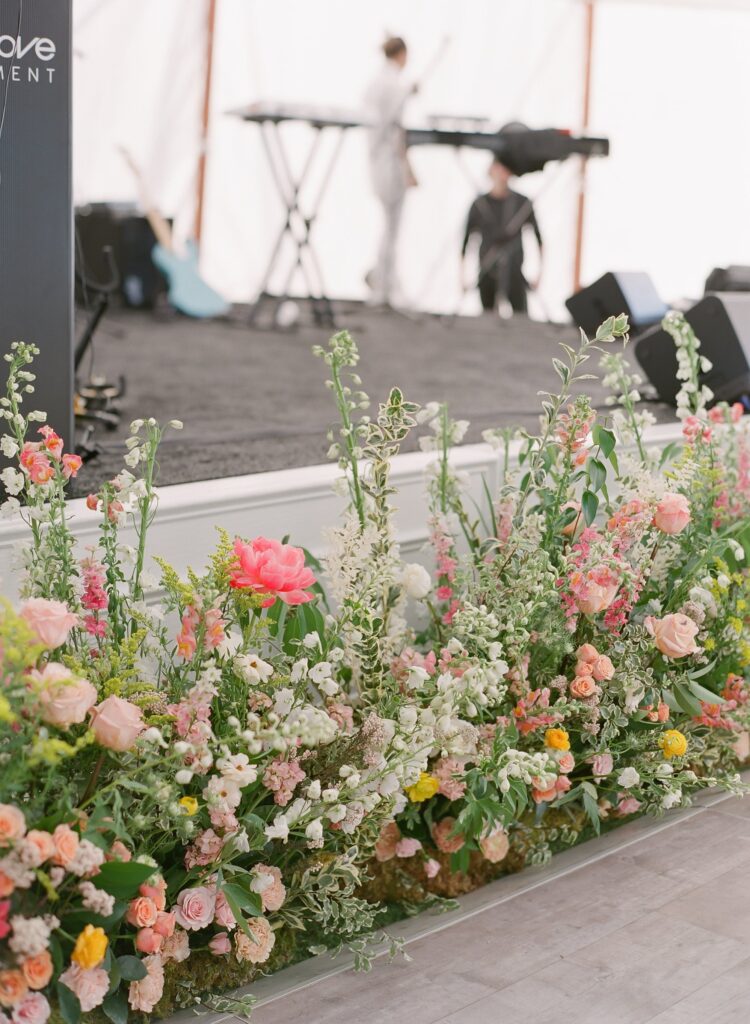 Vendors
Photography: Justin Leon Brown
Venue: Sea Pines Resort
Day-of Coordinator: Folie à Deux Events
Rentals: Beachview Event Rentals