Are you newly engaged and trying to navigate all the different wedding terms? At Gray Harper, we get how confusing it can be! That is why we are here to help explain what it means to work with us on a Full-Service Floral Design.
What is Full-Service Floral Design?
When you hire Gray Harper to be your wedding florist, your wedding will be the only wedding we take on that day and usually that week. This is because we want to ensure that our clients get the utmost attention to detail from our team. That is why we limit the number of clients we take on each wedding season.
What You Can Expect With Your Full-Service Floral Design
Months leading up to the wedding, we work with you and your wedding planner to create the floral design of your dreams. About two months before your wedding, and once your design is finalized, we start to gather supplies. From vases and vessels to candles and votives, we will help select the perfect elements for your wedding design! Finally, your floral orders are placed with our suppliers one month before your wedding.
The week of your wedding is when all the magic happens. On Monday and Tuesday, we are busy prepping your containers and processing the flowers as they arrive at our studio. Then on Wednesday and Thursday, our team is starting on your designs and pulling the individual pieces together. By Friday, we will begin working on any installation pieces for your event either in the studio or on-site if the venue allows.
On Your Wedding Day
On your wedding day, our team will bring everything to the venue and install any large-scale installation pieces on-site. We will also bring all the candles and vessels required and set them up along with your flowers. In addition, our team delivers and styles any personal flowers that are part of your design. During this time, I personally walk around to each flower location to ensure everything is set to perfection.
During set up, we are there to help move any flowers and installations that might need to be moved last minute due to weather. We can also be present during the event to move any florals being re-purposed in two locations. For example, moving your ceremony backdrop or aisle flowers to the reception space. Once everything is done, we return at the end of your event and clean everything up.
Our Full-Service Floral design aims to create not only a one-of-a-kind custom floral design for your wedding but also to provide an elevated and stress-free experience. You can see some examples of our full-service floral designs here. If you have any questions or want to book a consultation, fill out our inquiry form here to start the process.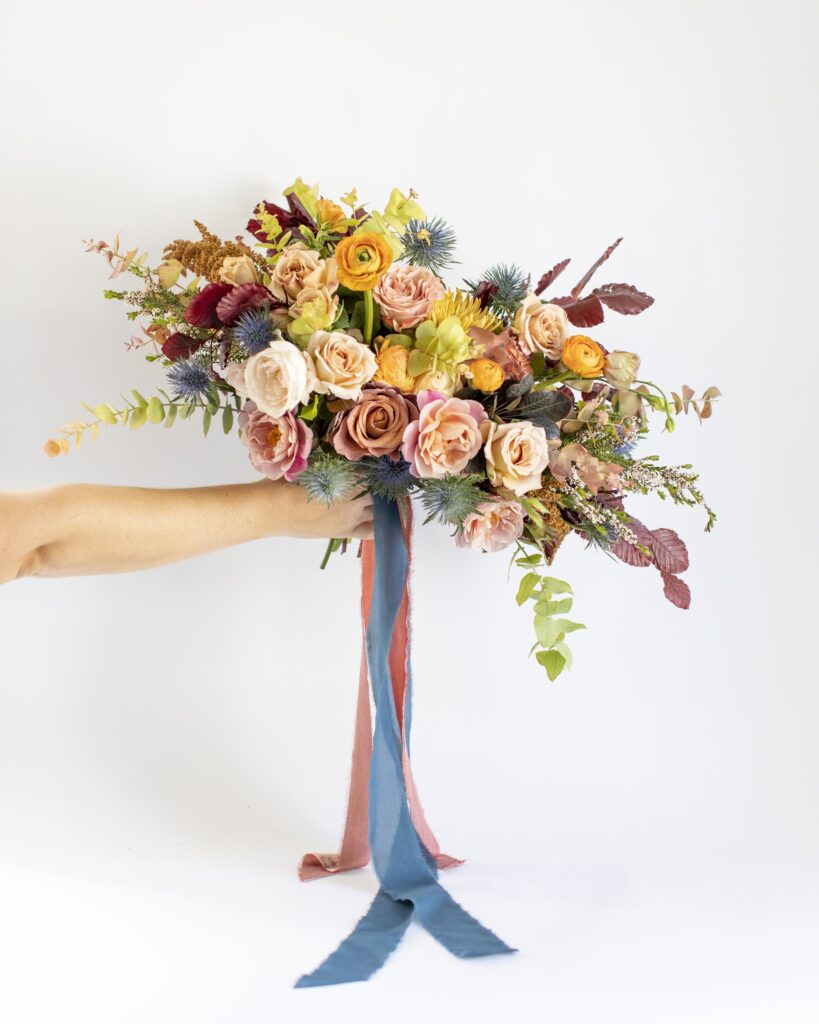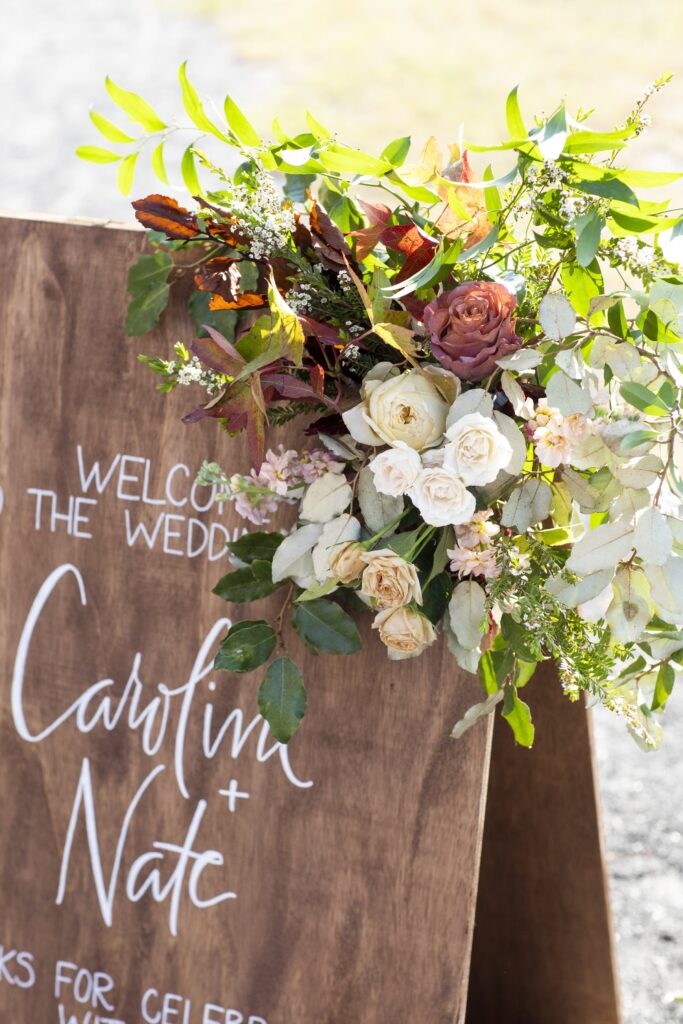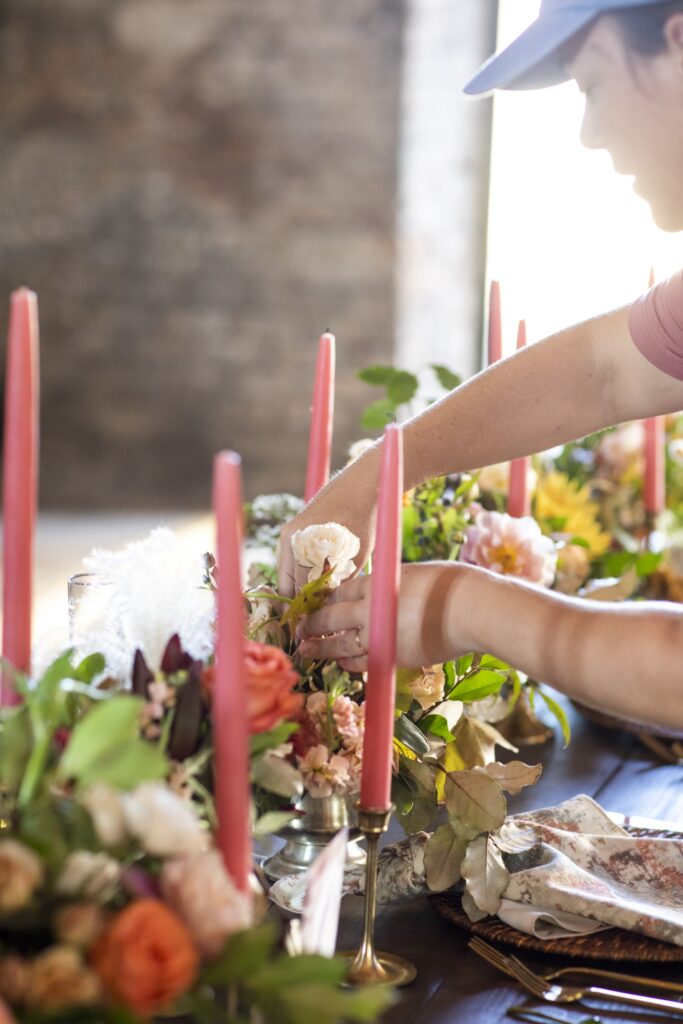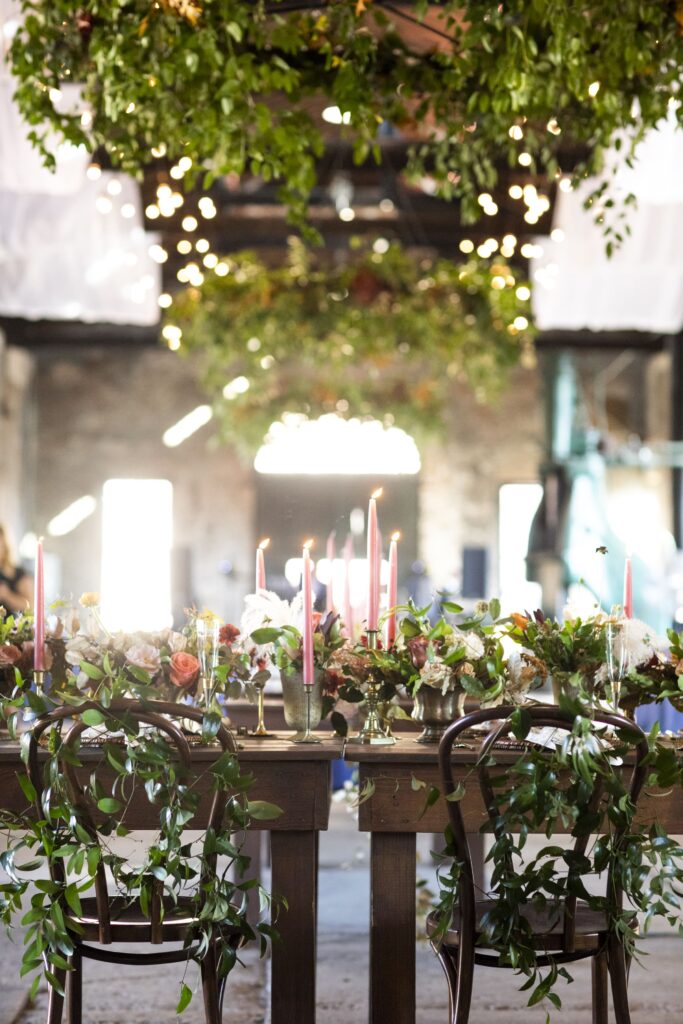 Photographer: Jade + Mattew Take Pictures
Planning: Design Studio South