Category:
Tips & Tricks
So here's the thing, we often have couples tell us that they are going to DIY certain aspects of their wedding flowers to save money and that statement is usually met with wide eyes and silence on our end! Because here is the thing, we know how hard, timing consuming, messy and frustrating the process is and we KNOW what we are doing.
To give you some background – for a Saturday wedding (because we have a floral cooler) our flowers arrive on Tuesday. The entire day is spent processing, cleaning and hydrating the flowers. We don't live near a nice big flower market – so most of our blooms are shipped in via Fedex.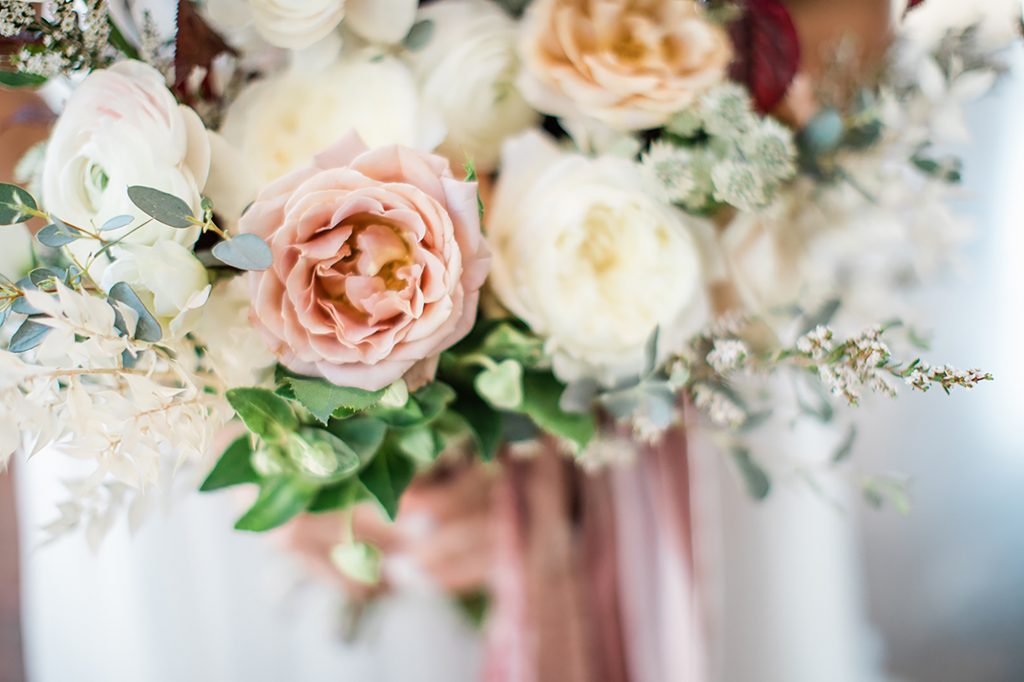 Having flowers shipped is a very frustrating experience. Our flowers are often delayed or stuck somewhere overnight, and fedex assumes no liability for dead flowers. If you are doing the flowers yourself and don't have a floral cooler, you will want your blooms in hand on Thursday (for a saturday wedding) to hydrate and process. You CANNOT put flowers in a regular refrigerator. Gases from the other foods in the fridge will reduce the vase life of the blooms and usually fridges need to be kept colder than floral coolers since they are used to preserve meat and dairy.
Once our flowers are hydrated we have Wednesday, Thursday and Friday to design and it's glorious! Since you will be getting your flowers in on Thursday (to preserve freshness), that leaves you with just Friday to design. Do you know how busy you are going to be on Friday? You will have appointments, a rehearsal, rehearsal dinner and people to see. What if your flowers come in and they are not perfect and you have to find replacements? What if they get lost by fedex?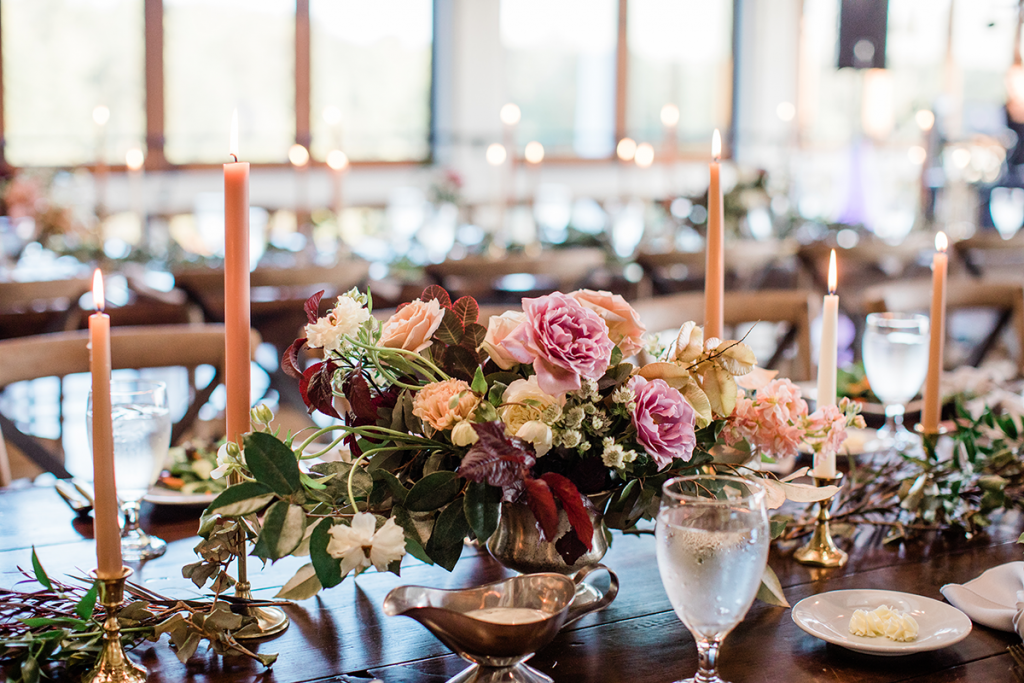 Wedding Day – typically our team of usually 4 people load the van around 8am to get to a venue around 10am. Do you know what you will be doing at that time on a wedding day? Getting your hair and makeup done! You also have to think about weather and what time you can start setting everything out, sometimes we place flowers just an hour prior to ceremony due to hot weather or wind. So this task would be extremely difficult for you or a family member to take on.
Some other things to consider:
Flowers take up lots of space and are fragile to transport.
You will make a huge mess processing flowers, so make sure you have plenty of space to work and access to trash cans.
Flowers need to be kept in a cool, dark place in order to ensure freshness come day of.
Designing takes more time than you think- we design most weddings in our studio in 3 full days with 4 people working.
Do you know how many flowers to order for centerpieces and bouquets?
As a florist, we have access to wholesale pricing. Unfortunately if you are not a florist you will still have to pay retail price for any flowers you purchase.
Ways to save money on flowers:
Focus on a few focal elements that are beautifully designed, you don't need flowers everywhere! Quality over quantity. IDEA // Splurge on an altar backdrop but don't put flowers on every chair down the aisle.
Re-purpose your bridesmaid bouquets as centerpieces – we like to place them in a vase at the center of the table and then have 6 bud vases with blooms placed around them. That way it doesn't look like someone just plopped a bouquet down on a table.
Have your florist design things that are easy for them to move. This will probably add more labor to your quote, but your flowers will do double duty. IDEA // Line the aisle with blooms designed in trays and then move them to line the front of the stage for the reception.
Let us help your wedding dreams become reality! Schedule a consult TODAY!