Tag:
full service floral design
When choosing to work with Gray Harper Florals, you not only get a skilled and passionate floral designer, but you also get our knowledge of working in the wedding industry for over ten years as a planner. That's right! Owner and lead floral designer Andrea used to be a wedding planner! You may recognize her from the Design Studio South team; she is always organized and busy planning the next big thing.
It is no surprise that there are some crazy talented floral designers in our industry. However, they do not bring the well-rounded knowledge of events and level of organization that Gray Harper does, which sets us apart from others!
Benefits of Working With a Floral Designer Who Use To Be A Planner
With several different wedding florists and floral designers to choose from, we wanted to share with you the benefits of working with a florist who used to be a planner.
1. We are organized
As a past planner, planning and organization run in Andrea's veins, so there is no doubt that she will be organized. As a result, you can be guaranteed that your experience working with us will be seamless and stress-free! Andrea runs a pretty tight ship in her studio and is always looking for ways to improve her systems to work smarter, not harder.
2. Planners like working with us 
When you and your planner decide to work with the Gray Harper team, they can rest at ease and know that we are organized and on top of things. They don't have to micromanage us or worry about the details. We have been in their shoes, and they appreciate how easy we are to work with. We aim to make each of our client's floral experiences run smoothly during their planning, design, and on-site to help all involved.
3. We understand how to be flexible 
One skill that a planner learns through their experience is how to be flexible and adaptable on site. For example, when the timeline says to set up florals at noon, but the venue still needs to set the linens, that is no problem! We are team players and will gladly lend a helping hand to get those linens set so that your florals are ready in time for your event.
We believe in providing a beautiful and quality product for our clients and working as a team with your fellow vendors. We understand that while we provide a very pretty product, it's not about us but how all the vendors work together as a team to get the job done for our clients. We absolutely love bringing our client's visions to life through flowers and working with all the incredibly talented vendors in our industry! Head on over to our Portfolio to check out some of our most recent work!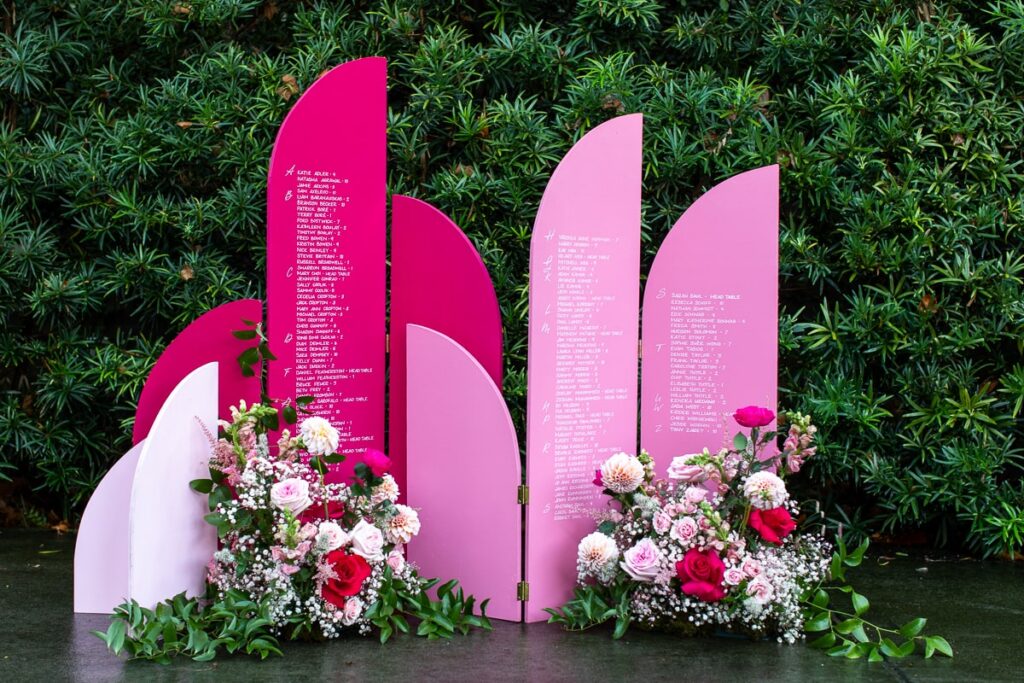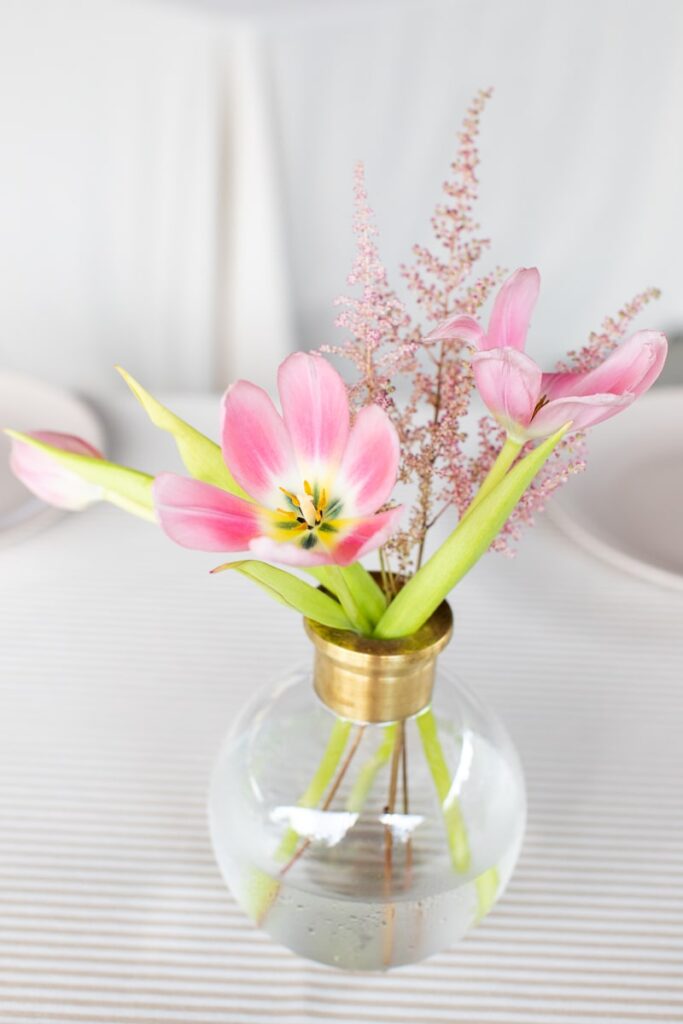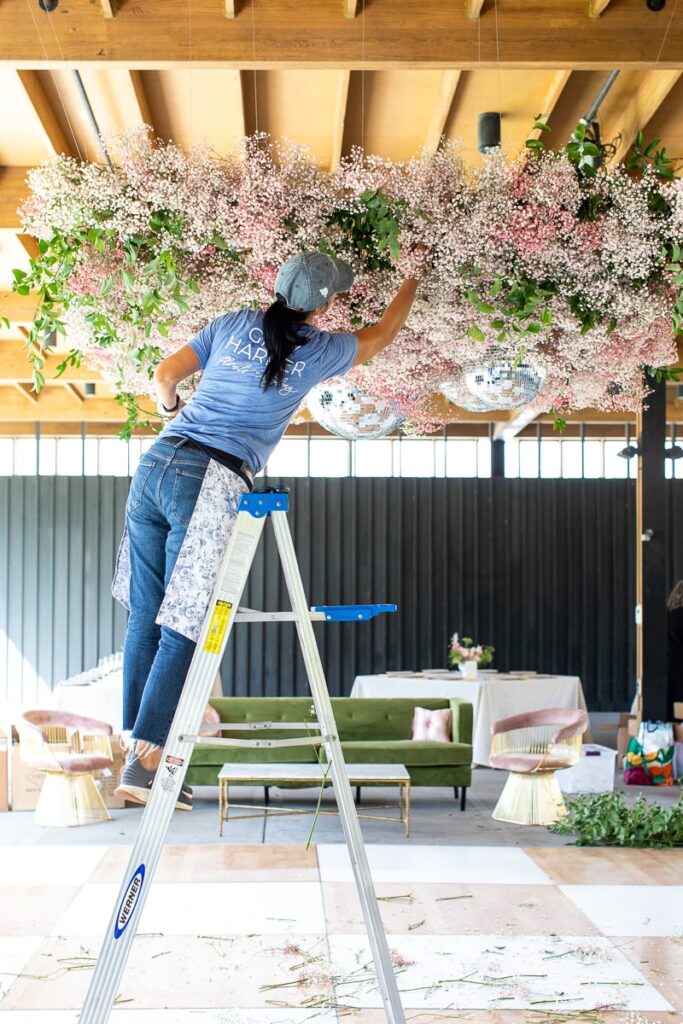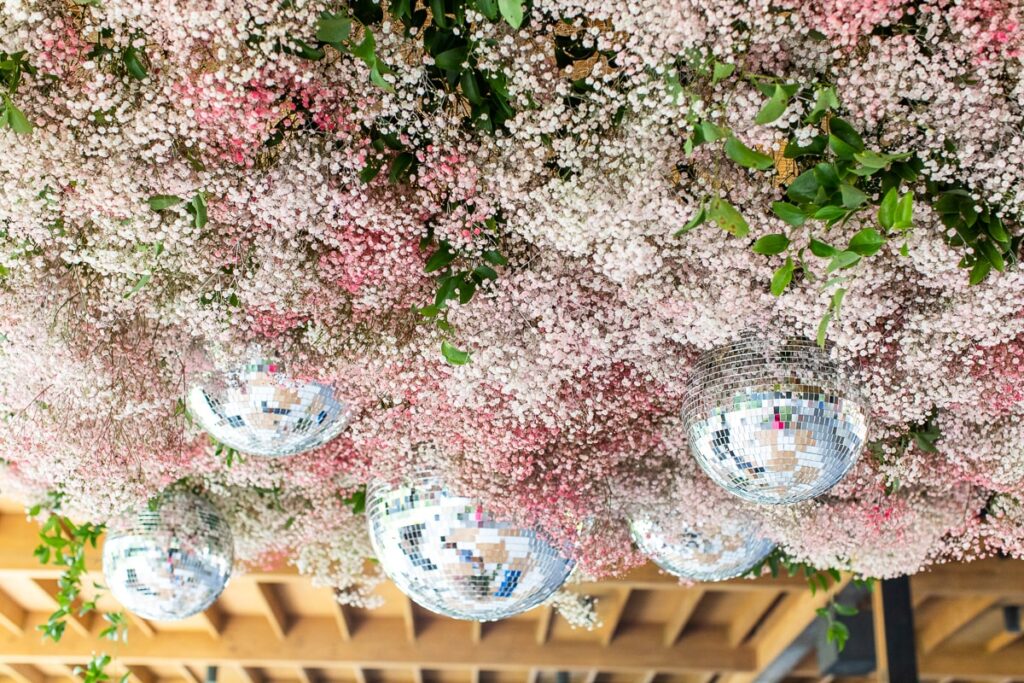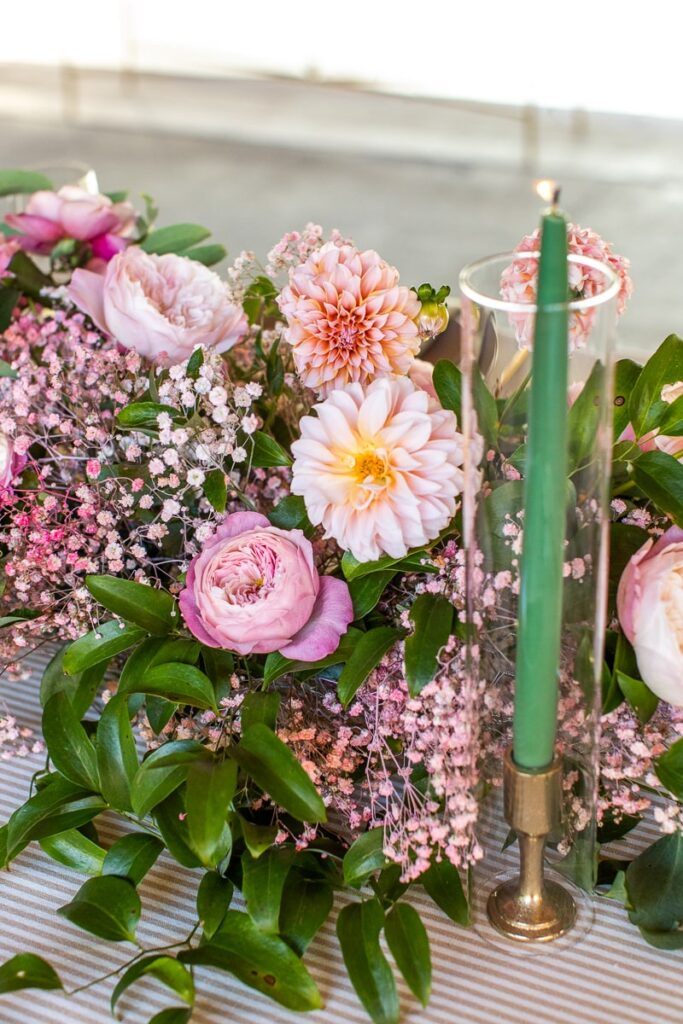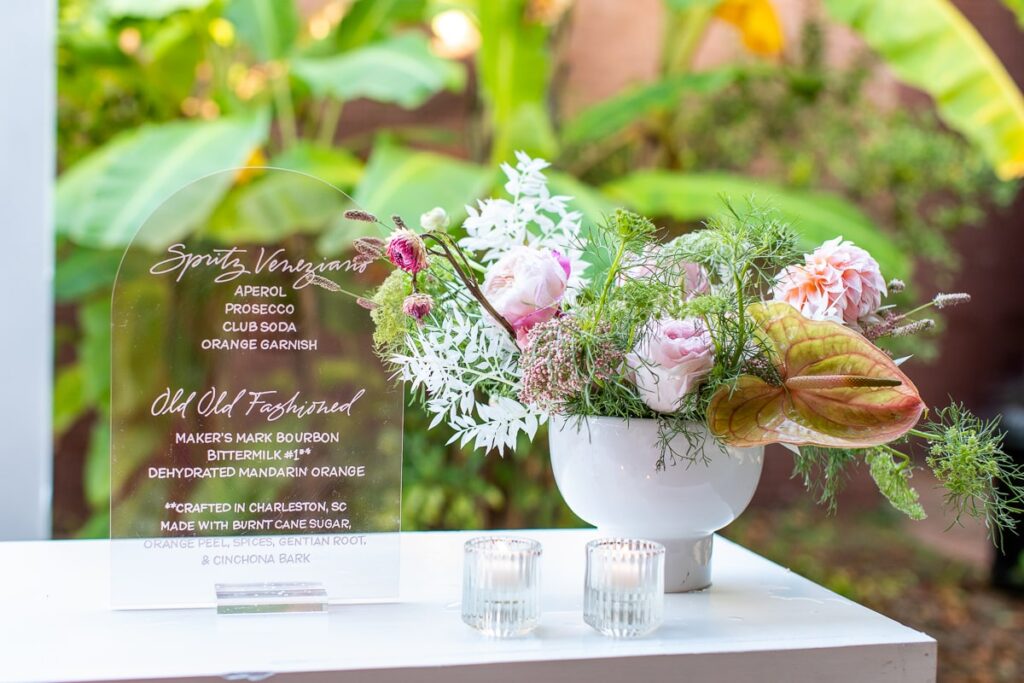 Vendors
Planning: Design Studio South
Photographer: Jade + Mattew Take Pictures
Are you newly engaged and trying to navigate all the different wedding terms? At Gray Harper, we get how confusing it can be! That is why we are here to help explain what it means to work with us on a Full-Service Floral Design.
What is Full-Service Floral Design?
When you hire Gray Harper to be your wedding florist, your wedding will be the only wedding we take on that day and usually that week. This is because we want to ensure that our clients get the utmost attention to detail from our team. That is why we limit the number of clients we take on each wedding season.
What You Can Expect With Your Full-Service Floral Design
Months leading up to the wedding, we work with you and your wedding planner to create the floral design of your dreams. About two months before your wedding, and once your design is finalized, we start to gather supplies. From vases and vessels to candles and votives, we will help select the perfect elements for your wedding design! Finally, your floral orders are placed with our suppliers one month before your wedding.
The week of your wedding is when all the magic happens. On Monday and Tuesday, we are busy prepping your containers and processing the flowers as they arrive at our studio. Then on Wednesday and Thursday, our team is starting on your designs and pulling the individual pieces together. By Friday, we will begin working on any installation pieces for your event either in the studio or on-site if the venue allows.
On Your Wedding Day
On your wedding day, our team will bring everything to the venue and install any large-scale installation pieces on-site. We will also bring all the candles and vessels required and set them up along with your flowers. In addition, our team delivers and styles any personal flowers that are part of your design. During this time, I personally walk around to each flower location to ensure everything is set to perfection.
During set up, we are there to help move any flowers and installations that might need to be moved last minute due to weather. We can also be present during the event to move any florals being re-purposed in two locations. For example, moving your ceremony backdrop or aisle flowers to the reception space. Once everything is done, we return at the end of your event and clean everything up.
Our Full-Service Floral design aims to create not only a one-of-a-kind custom floral design for your wedding but also to provide an elevated and stress-free experience. You can see some examples of our full-service floral designs here. If you have any questions or want to book a consultation, fill out our inquiry form here to start the process.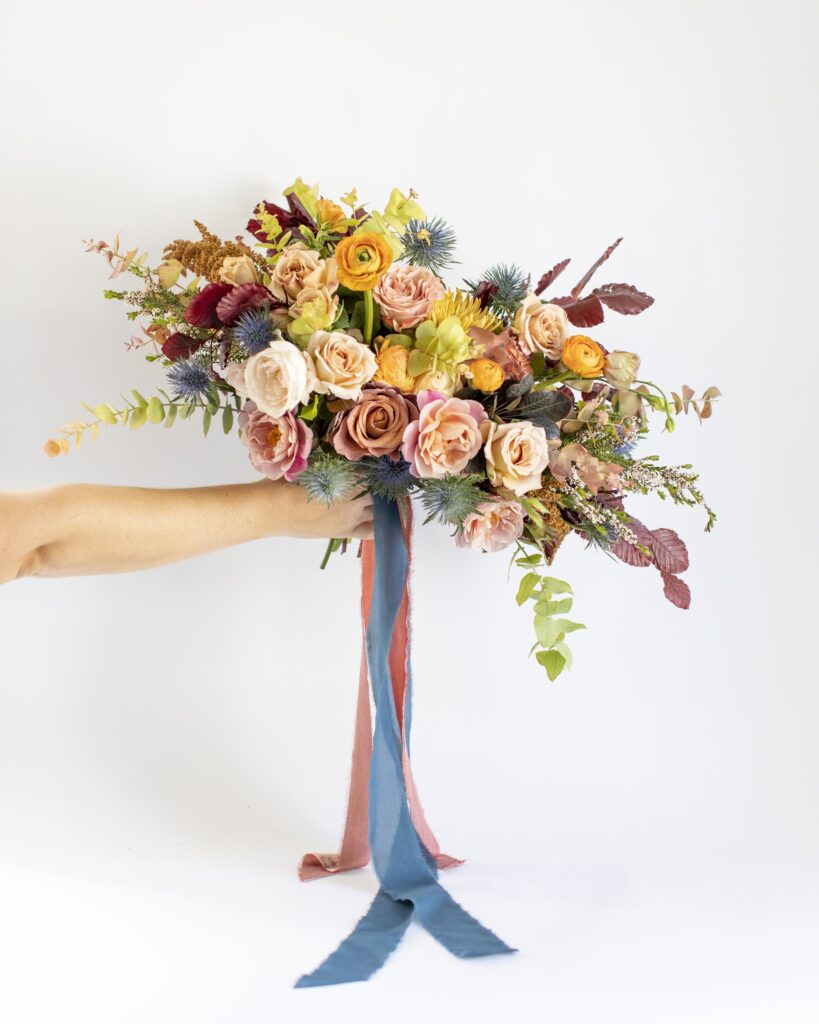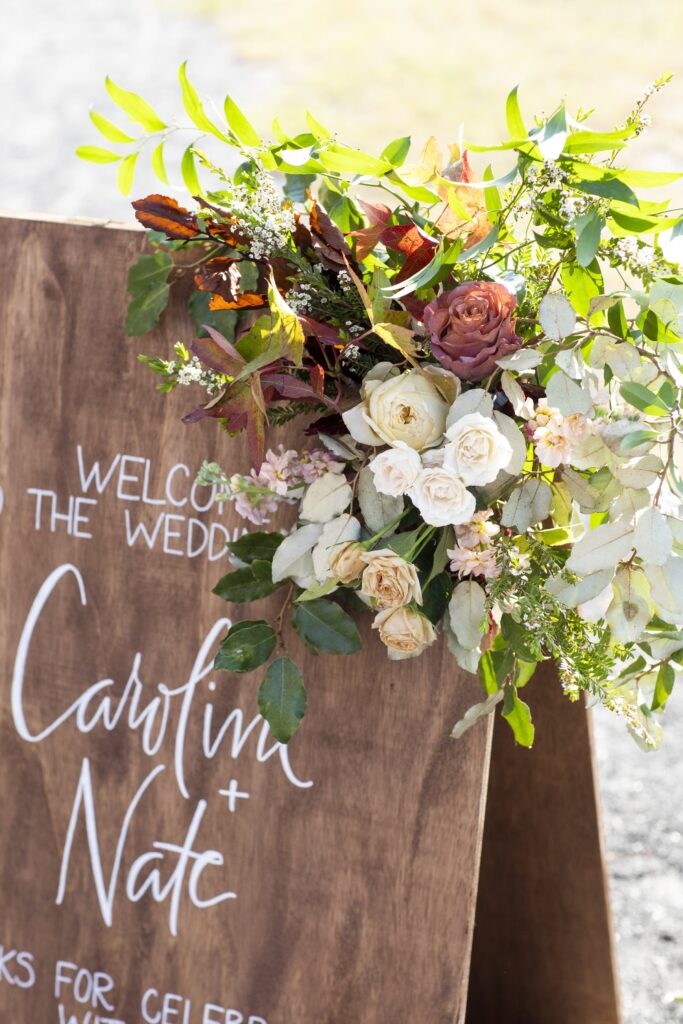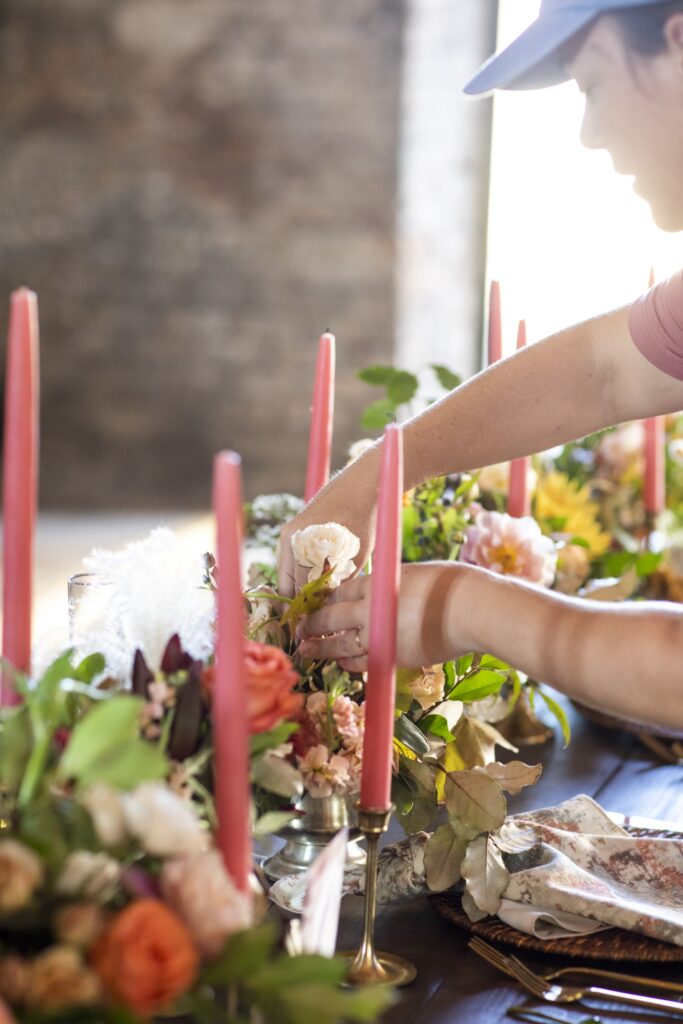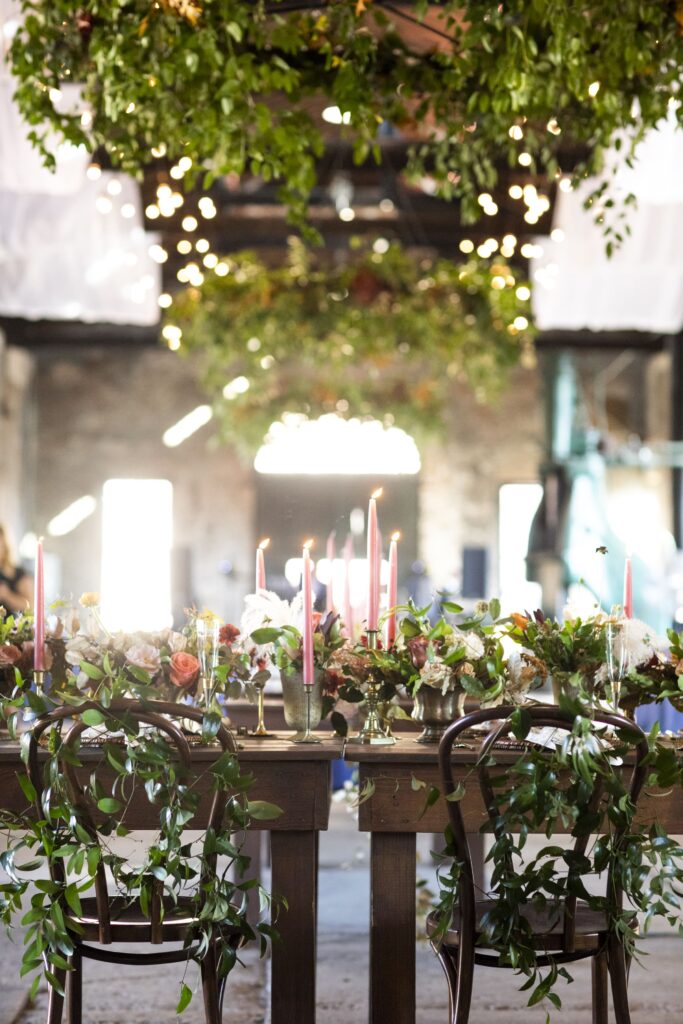 Photographer: Jade + Mattew Take Pictures
Planning: Design Studio South
If you are looking for a stunning floral design at your event that captivates your guests and sparks conversations, you are in the right place! Now that you've found your dream floral designer and florist, you may wonder what to expect after you inquired with Gray Harper. Below I have outlined what you can expect with the booking process when inquiring about your full-service floral design with me.
Full-Service Floral Design
As a floral designer, I am passionate about creating custom floral designs that are produced solely for you and your event. I want your personal style to be expressed through your event florals and for your guests to be aww struck.
When working on your full-service floral design, I like to consider the guest experience from start to finish. From a beautiful floral installation in your entryway to the intimate details at each guest place setting. Your floral design will be one of a kind and custom curated for you.
Our Booking Process
Step 1
Fill out the contact form on our website. Once we receive your inquiry, we'll email back to confirm availability on our calendar and present the steps for booking an initial consultation.
Step 2
During your initial consultation, we will meet together via zoom and discuss your event design and floral design vision. Then, I'll ask you pertinent questions to be able to provide you with an initial estimate for your event. At this point, you can ask me any questions about the process and what to expect on your event day.
Step 3
Following our initial consultation, you will receive an estimate for your floral event design. Within two weeks of your consultation, I'll provide you with an initial estimate of the total cost of your design. This estimate will help you have a good idea of what to expect in terms of budget.
Step 4
Once you approve the initial estimate, I'll send over an invoice for our proposal design fee of $500. This fee reserves your date on our calendar and covers the cost of putting together your full-service floral design proposal. Should you choose to work with Gray Harper on your floral event design, we will use the $500 as credit towards your order.
Step 5
After your invoice balance is paid, I'll put together your full-service floral design proposal. This process typically takes up to two weeks and potentially a little longer if we are in the middle of our active event season (February – May and September – November).
Step 6
Once you have received your proposal, and have had a chance to fully take everything in, we will sit down (most likely via zoom) for your second consultation. During this meeting, we'll discuss the proposal and make any necessary changes. The goal of this meeting is to have you leave happy and excited about your floral design.
Step 7
Soon after your second consultation, and once the proposal is in a good place for both of us, I'll send you a contract and retainer fee invoice. This invoice is typically for half of your total order value (minus the $500 fee you've already paid!). When you sign the contract and pay the retainer, we will officially be booked and committed to working together!
To get the process started, head on over to our contact page on our website and complete our contact form! I can't wait to hear from you and hear all about your dream floral event design!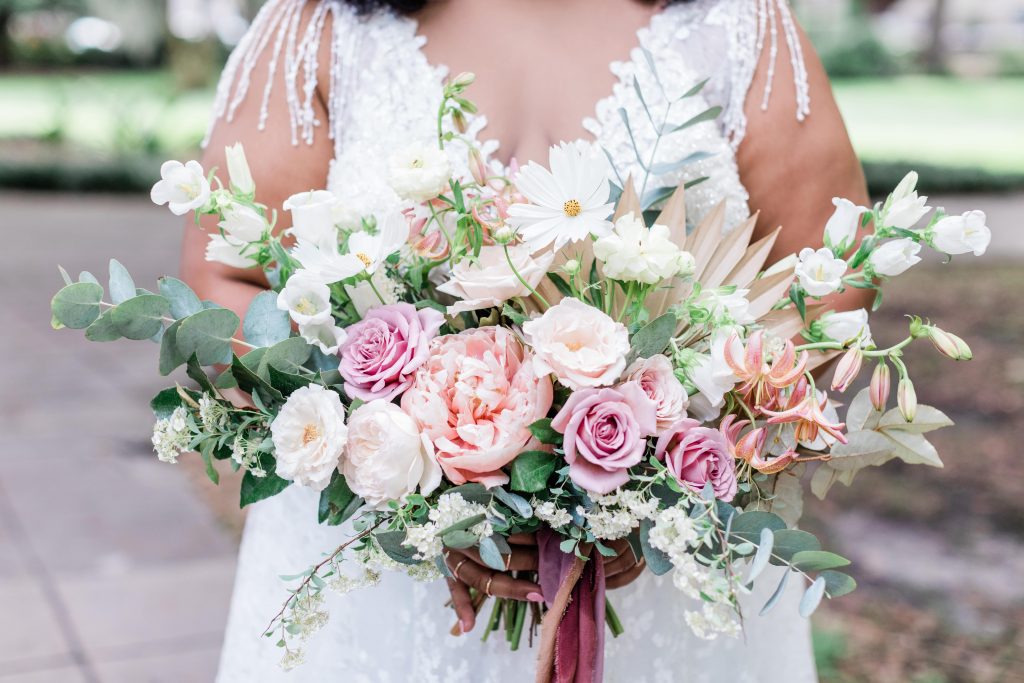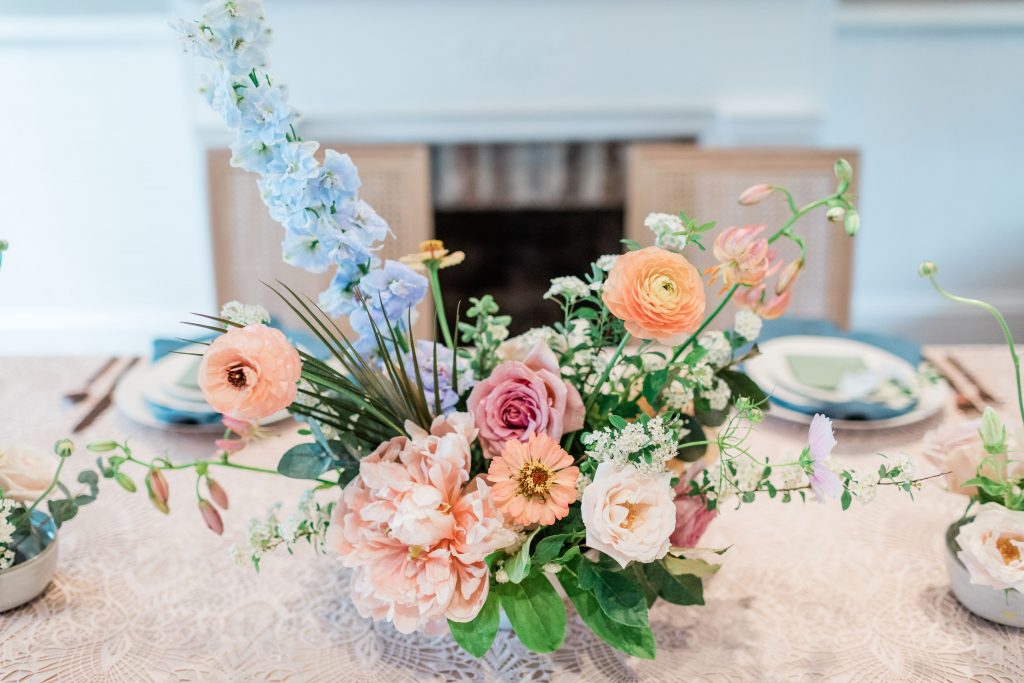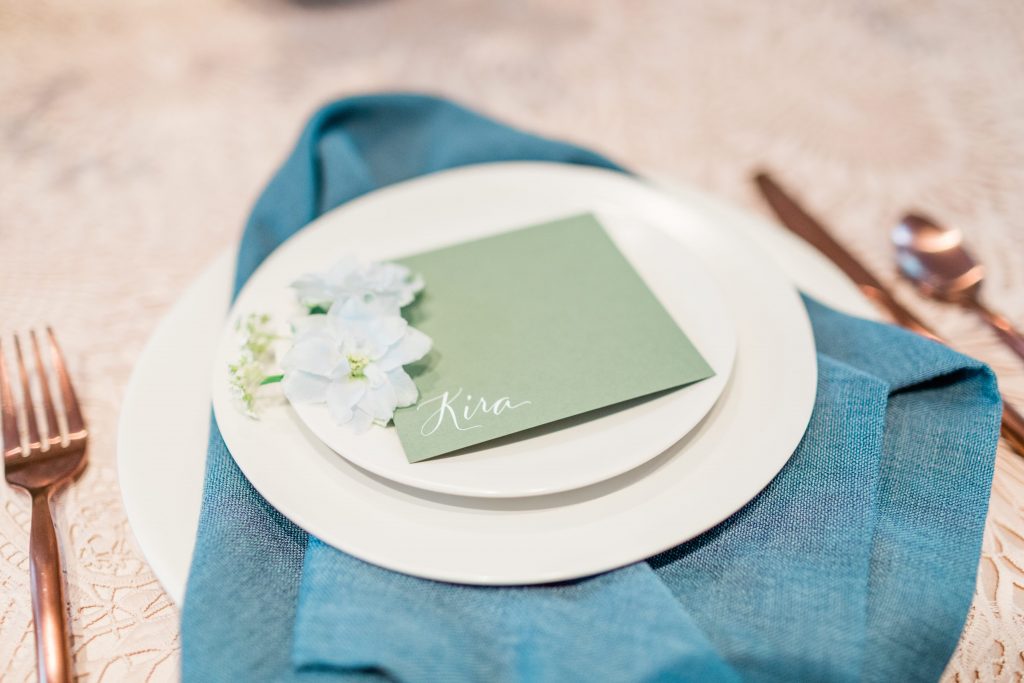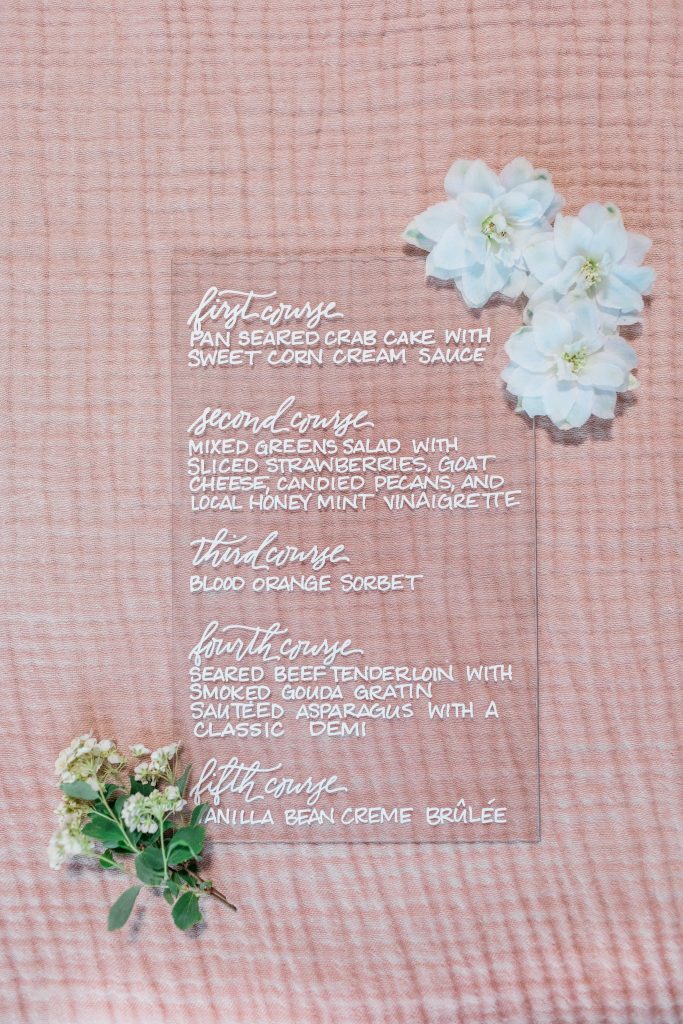 Vendors
Photography: Apt B Photography
Floral Design & Styling: Gray Harper Florals
Planning: Design Studio South