Blog › Real Wedding | Nautical Wedding at the Savannah Yacht Club
October 12, 2021 //
Real Weddings
Katherine and Keifer were married this June, surrounded by their closest family and friends at the Savannah Yacht Club. This couple are Savanah natives but never met growing up. It wasn't until a mutual friend mentioned they should meet that they did, and the rest is history! Located a short drive outside of downtown Savannah, this is the ideal venue for couples looking for a coastal view, with a timeless reception space.
As florists, we love to create unique and stunning designs that are personalized for each of our couples! When it came to the flowers, Katherine specifically asked for no roses. Her vision for the wedding was showcasing the beauty of Savannah, with plenty of nautical details. For the bouquets, we focused on palm leaves and ferns, with all white flowers. Since Katherine didn't want roses, we made sure to pick large statement flowers like dahlias and ranunculus while giving organic drape and texture with orchids and anthurium.
Nautical Details at the Savannah Yacht Club
To tie in the nautical elements for the groomsmen, we tied nautical knots on all of the boutonnieres. The coastal theme was tied into the reception as well, which was inside the Savannah Yacht Club. Design Studio South worked with the couple to design a reception that made the all-white flower and tropical greenery stand out. The tables were draped in navy linens and accented with bud vases. The dramatic high ceilings were a focal point of the space, so we created floral statement pieces. The chandeliers were covered in lush palm leaves and greenery that added the most radiant glow as the sun set over the harbor.
When creating the design, the couple wanted some personal items included. So all of the oyster shells that were scattered around the reception were found by the bride and groom's parents on their home property! It was the perfect way to tie in their local roots while creating an exquisite design detail.
Here at Gray Harper, we are passionate about the complete event experience. From the moment guests first arrive, to the bar details, to the reception design, we work to create an incredible design that ties it all together. When designing the space for Katherine and Keifer, we wanted every detail to carry into each space. Every piece was thought out, from the large palm and floral baskets at the reception to the modern gold and glass bud vases. It was such a beautiful and romantic wedding that we know you will love!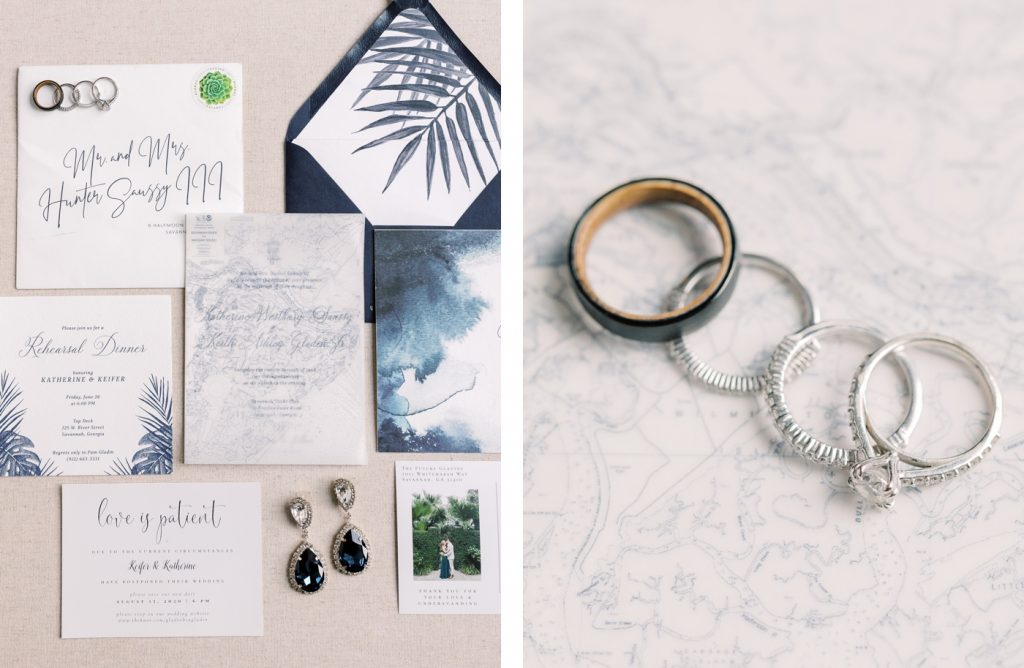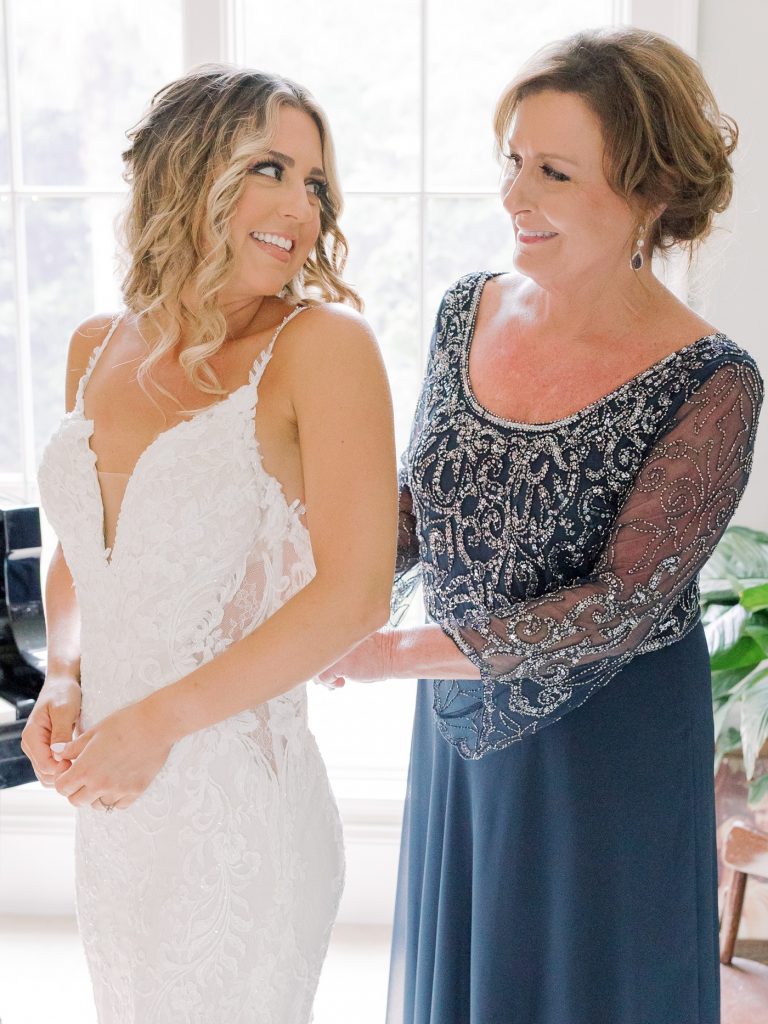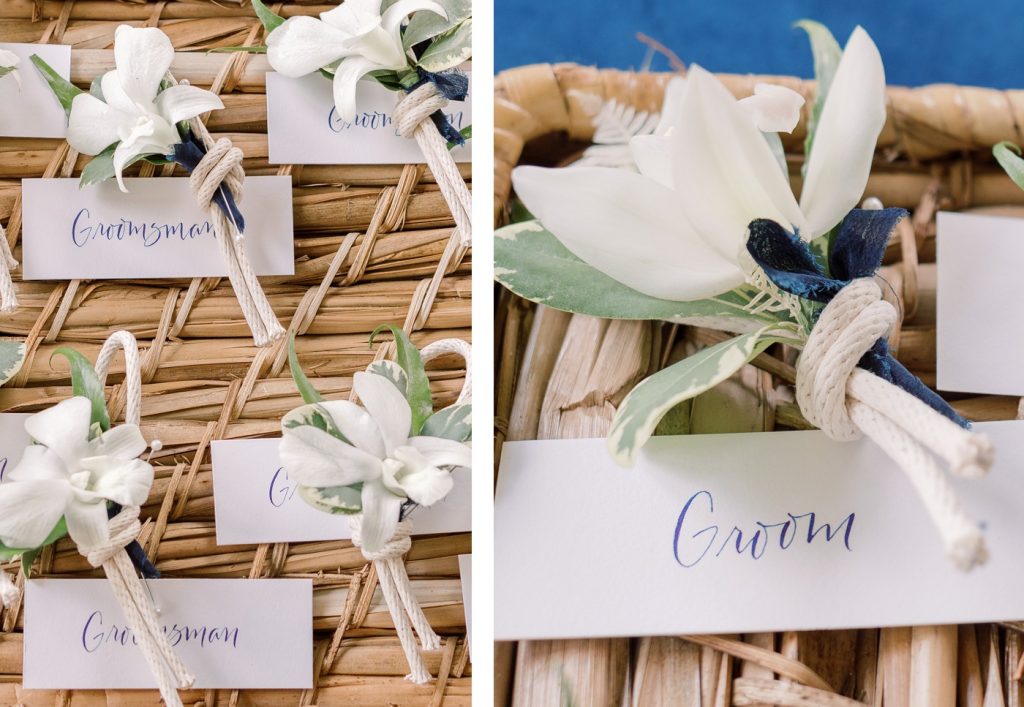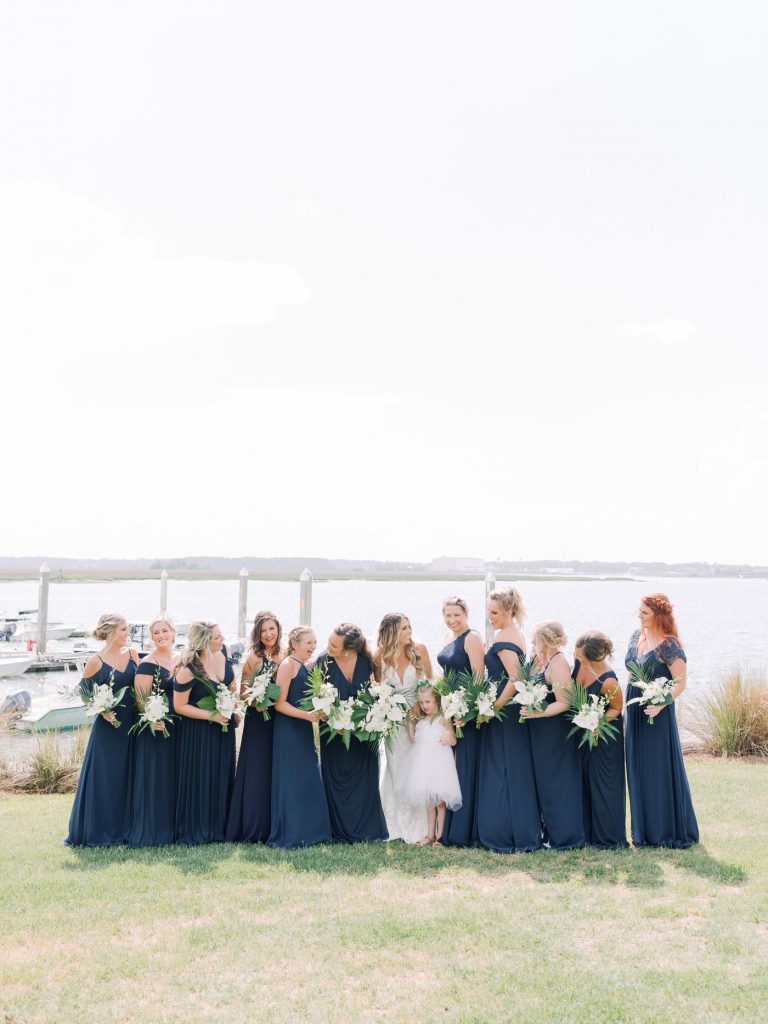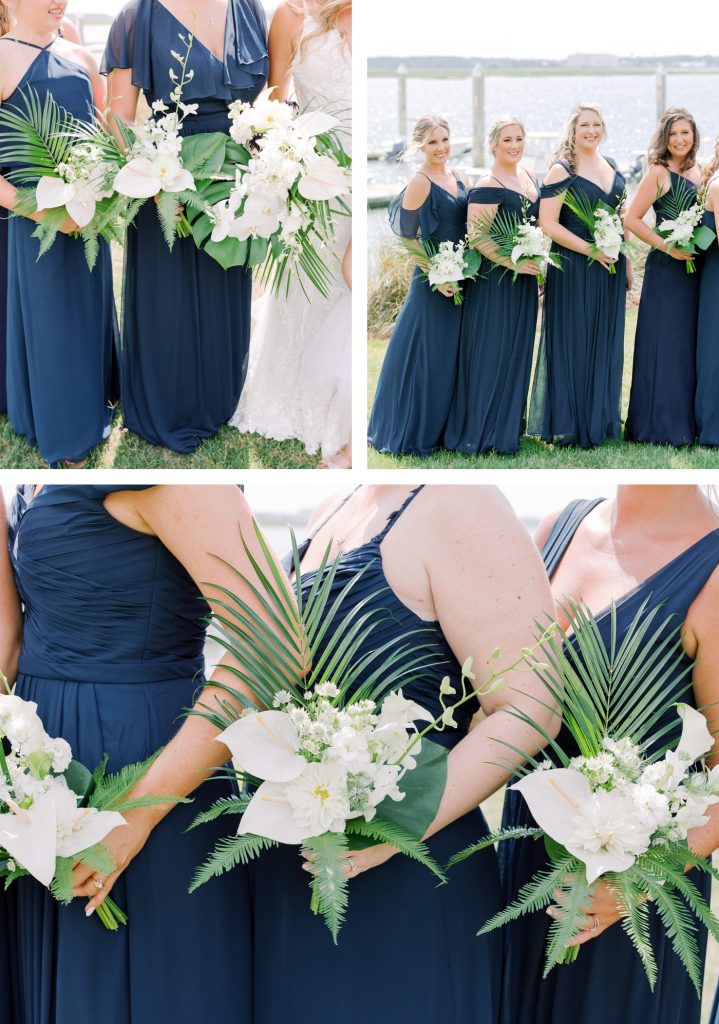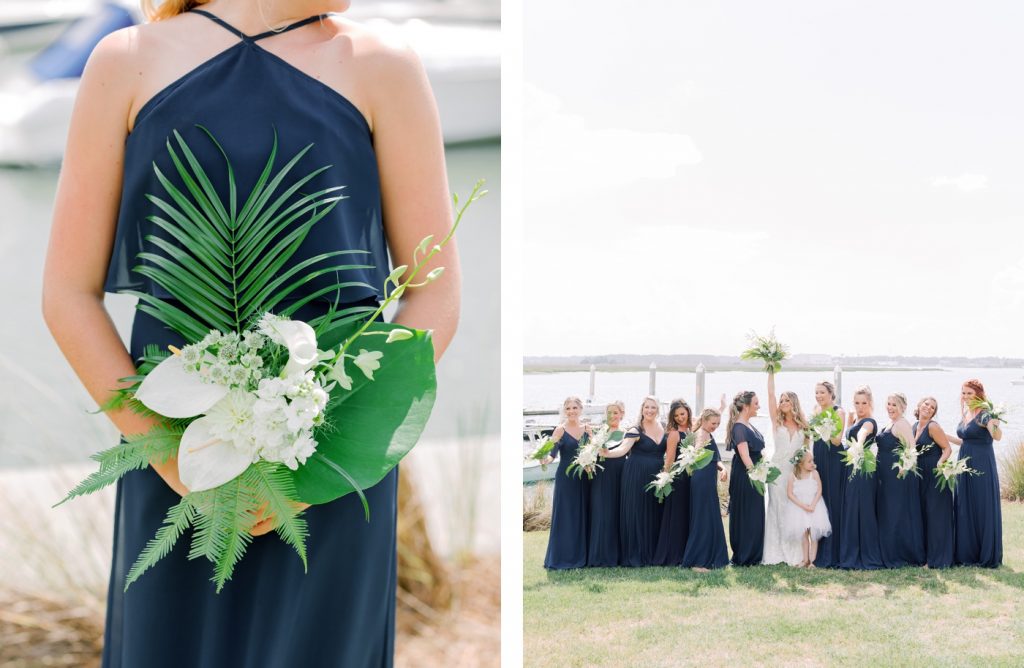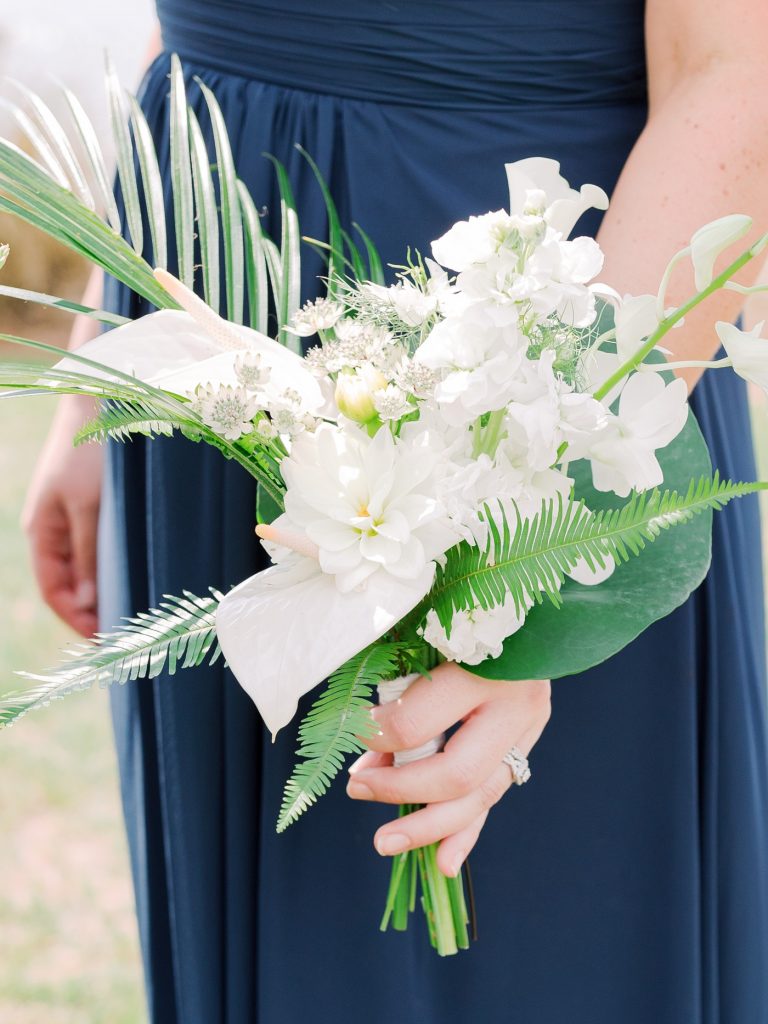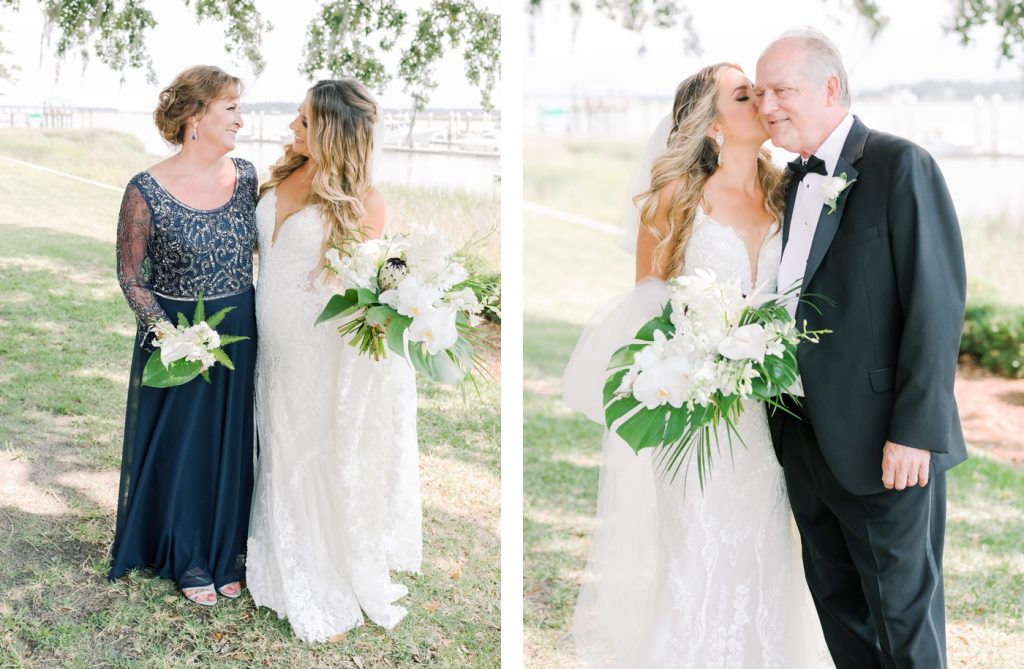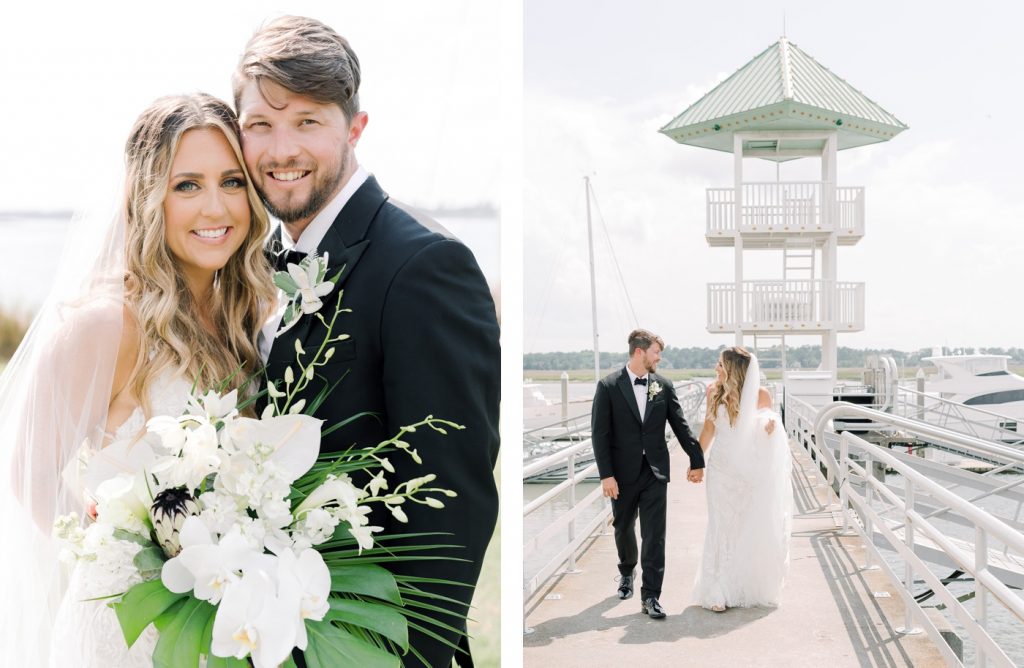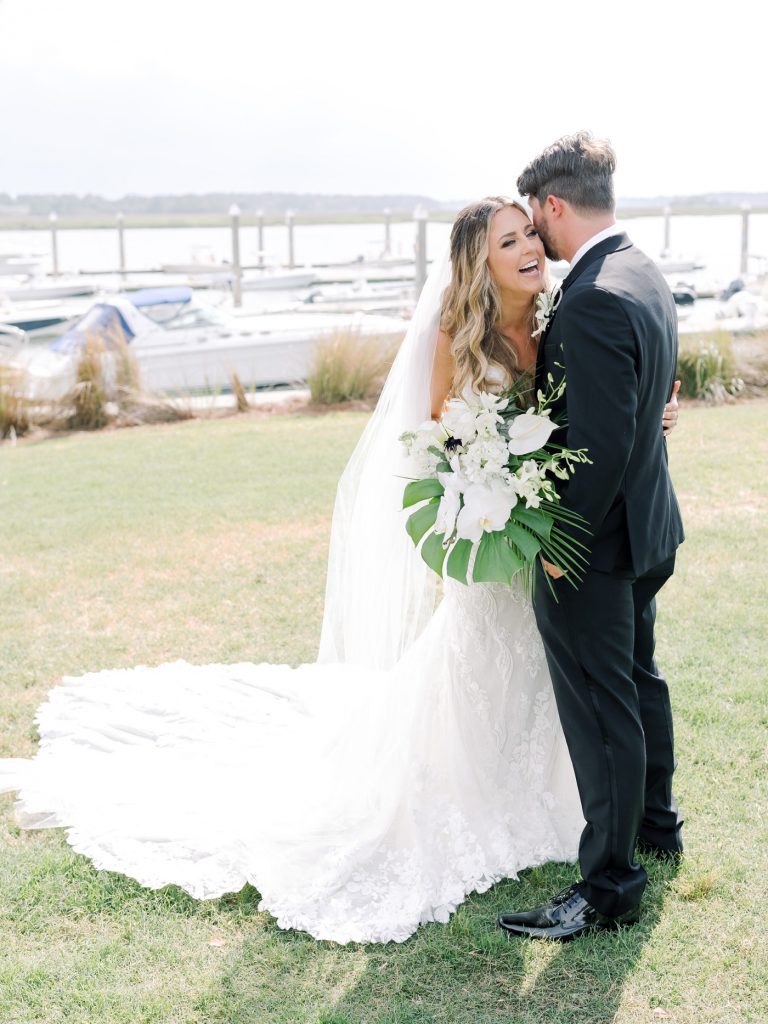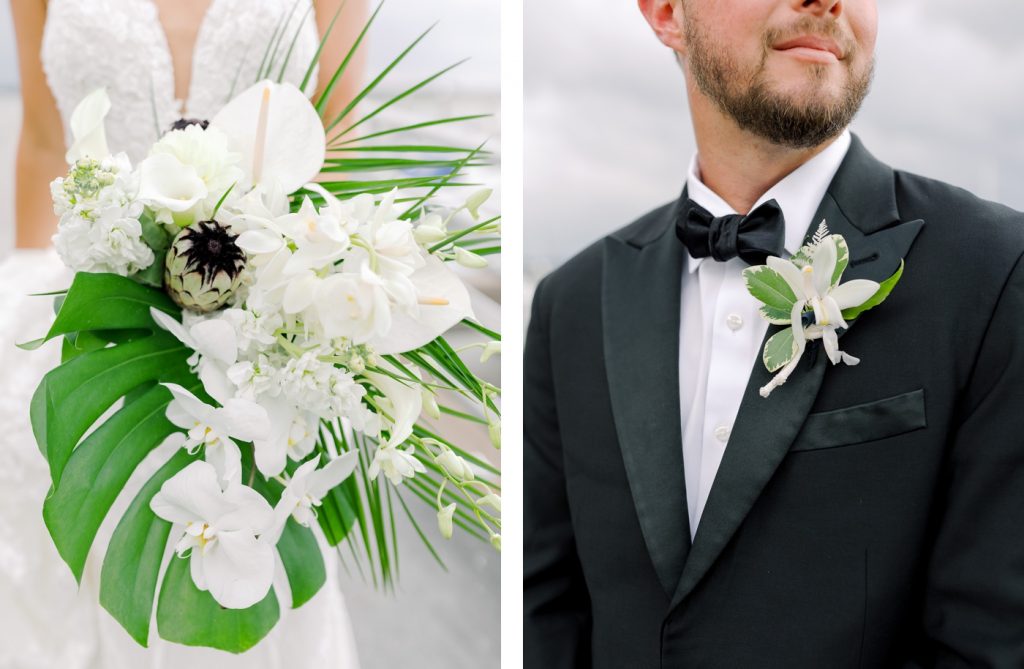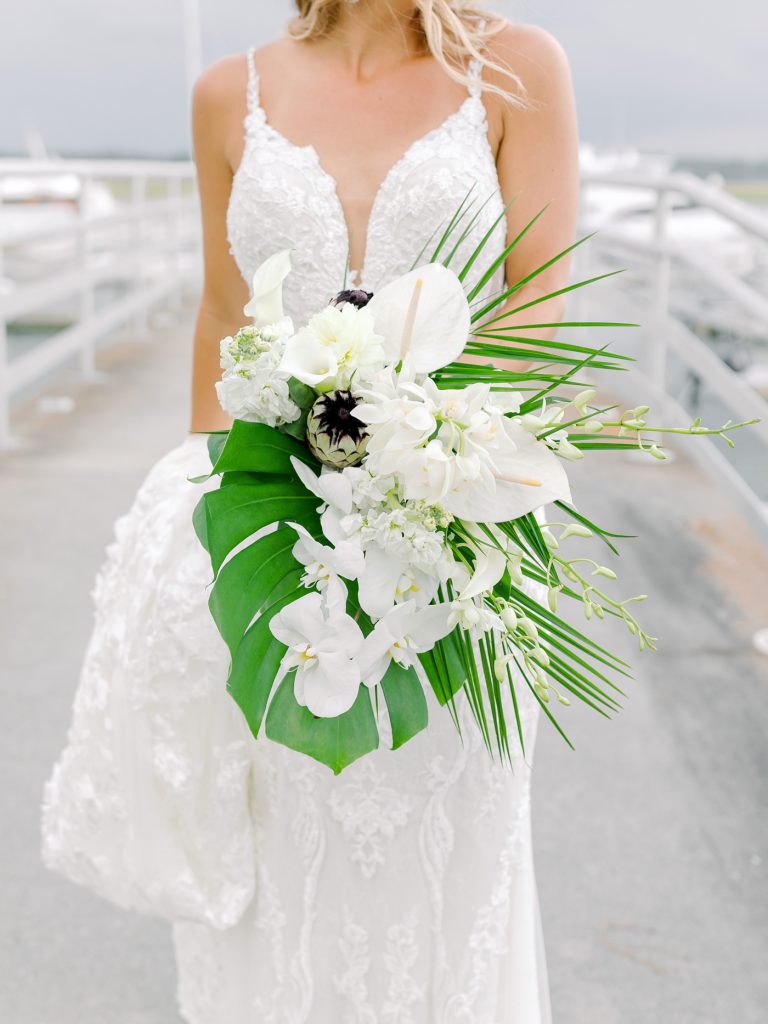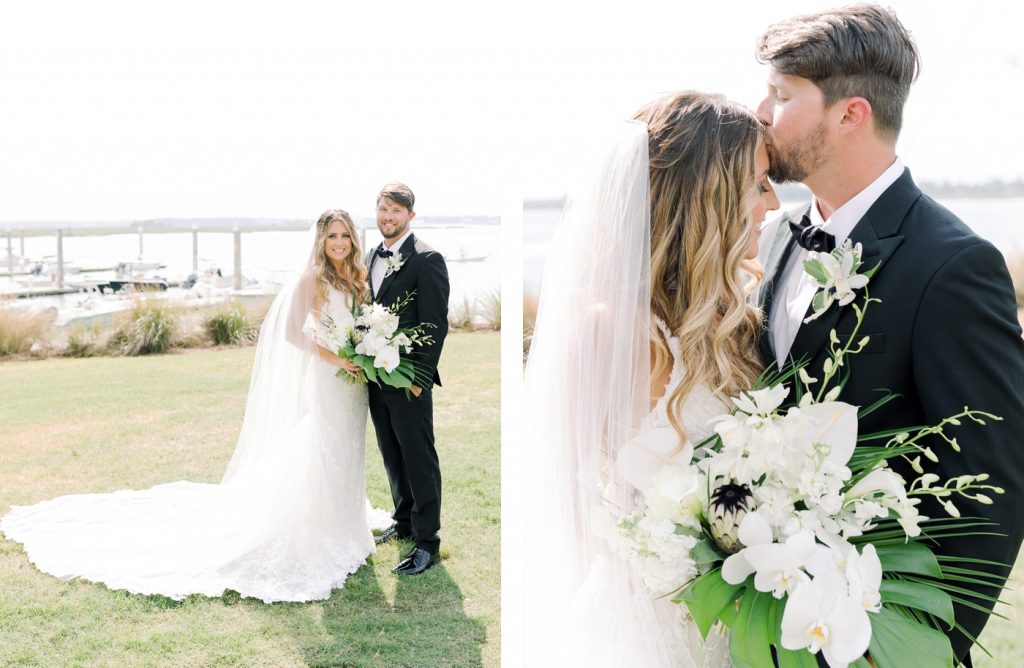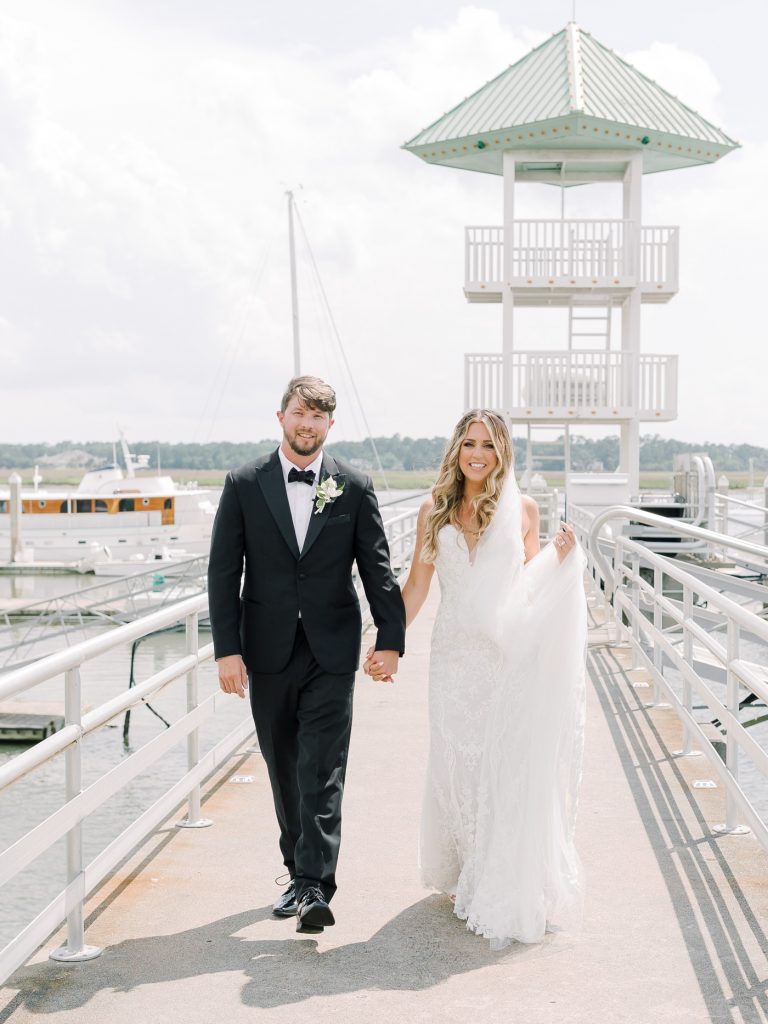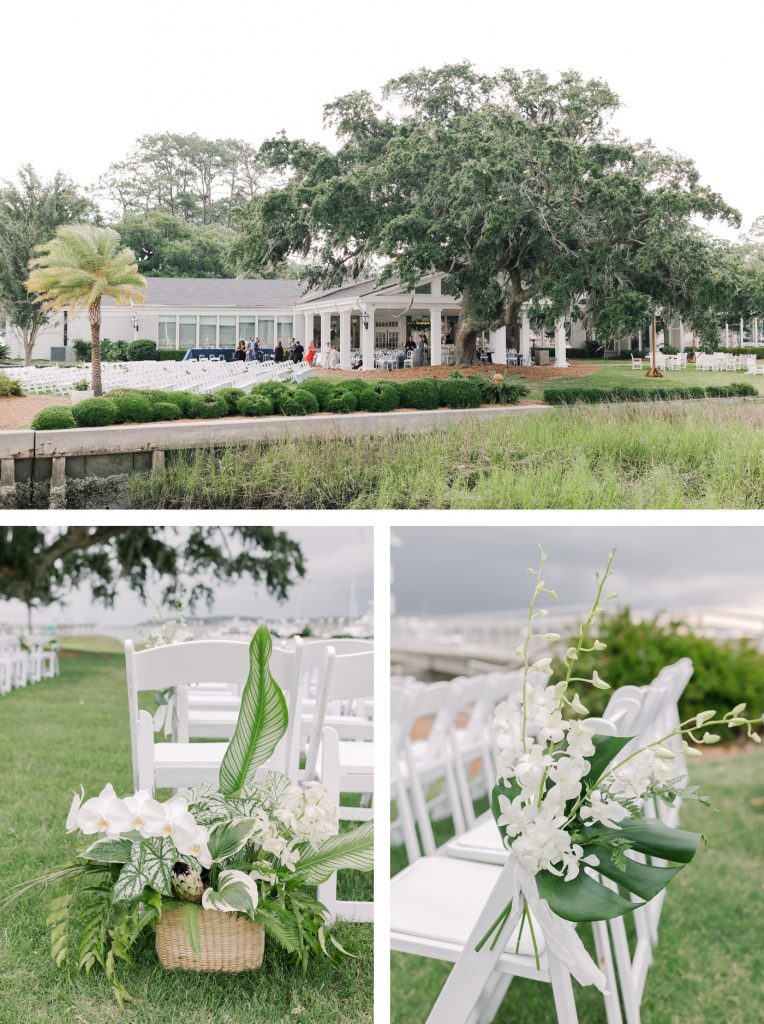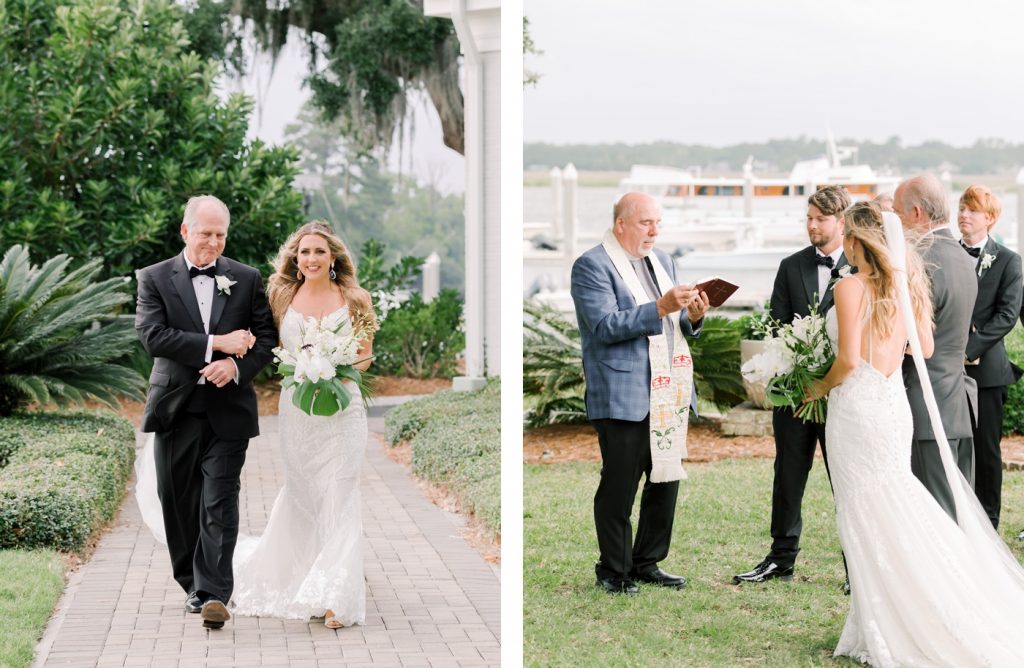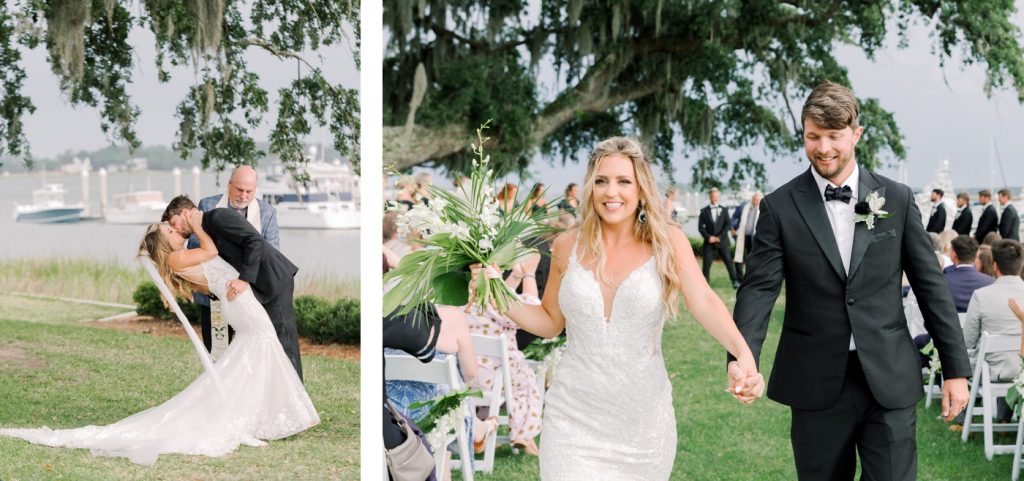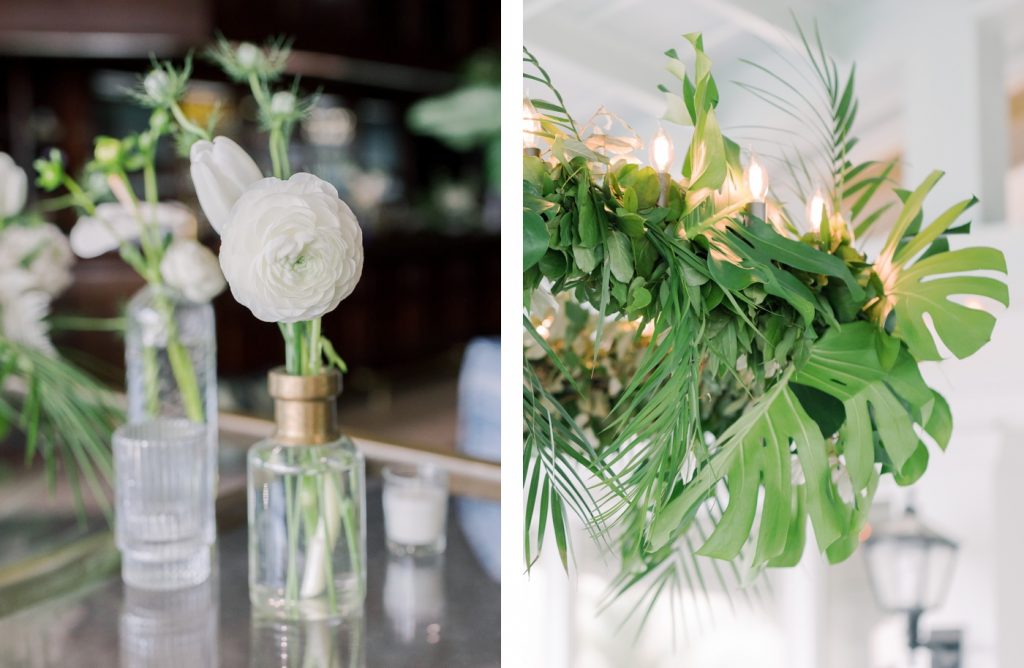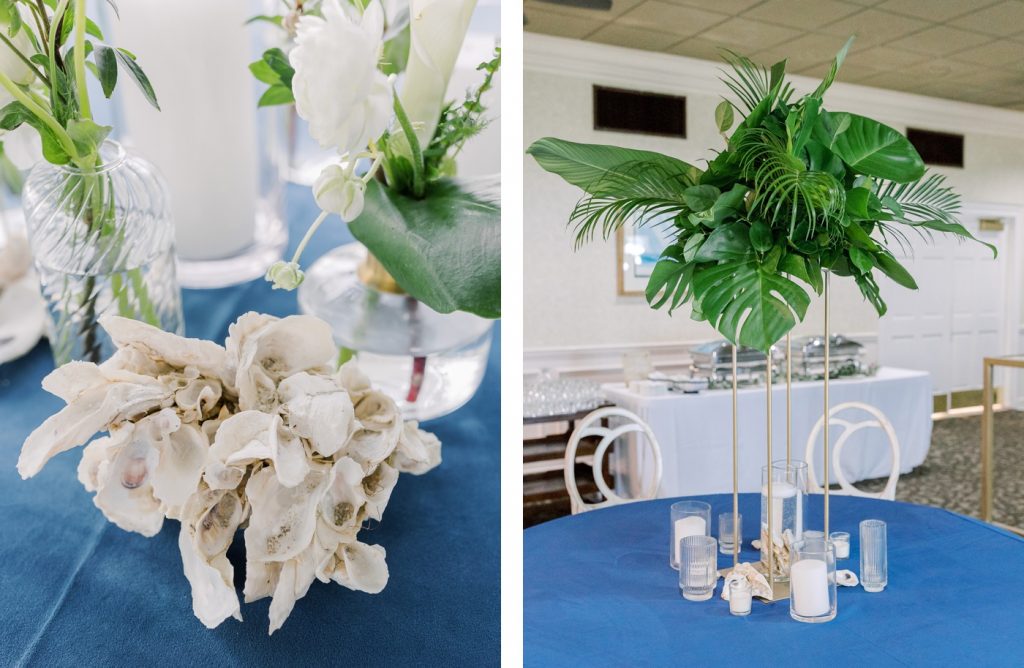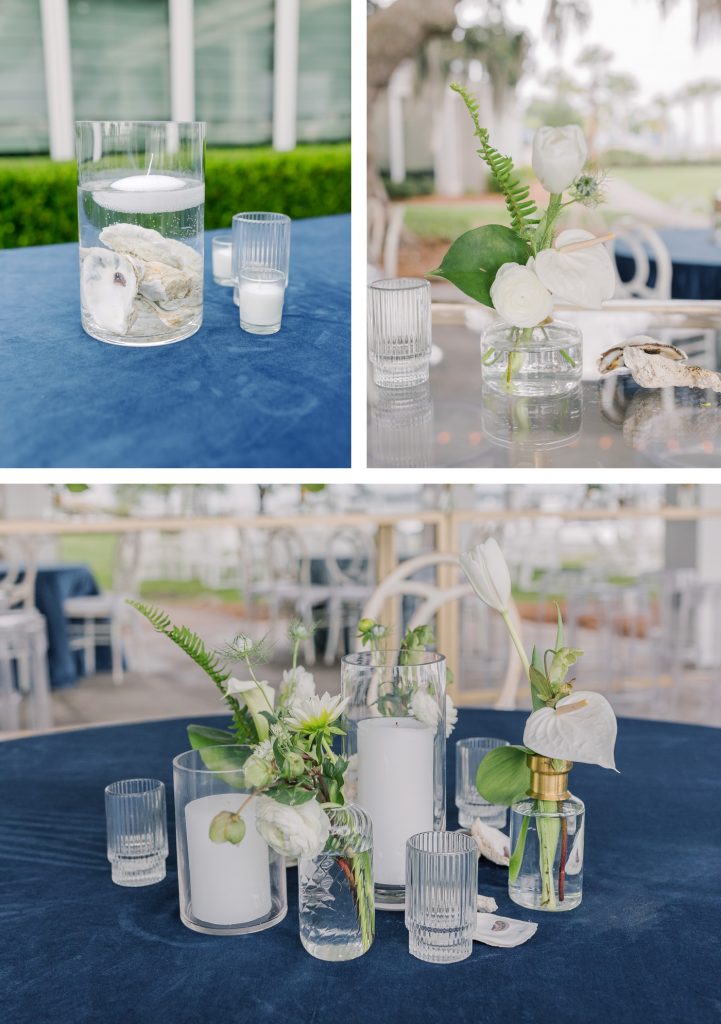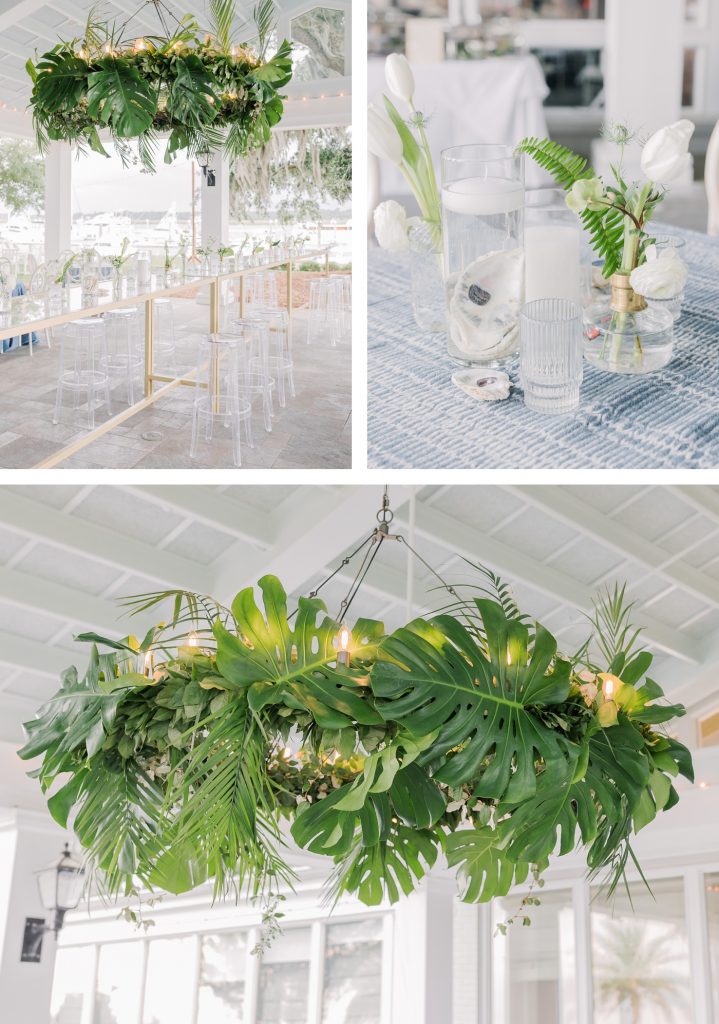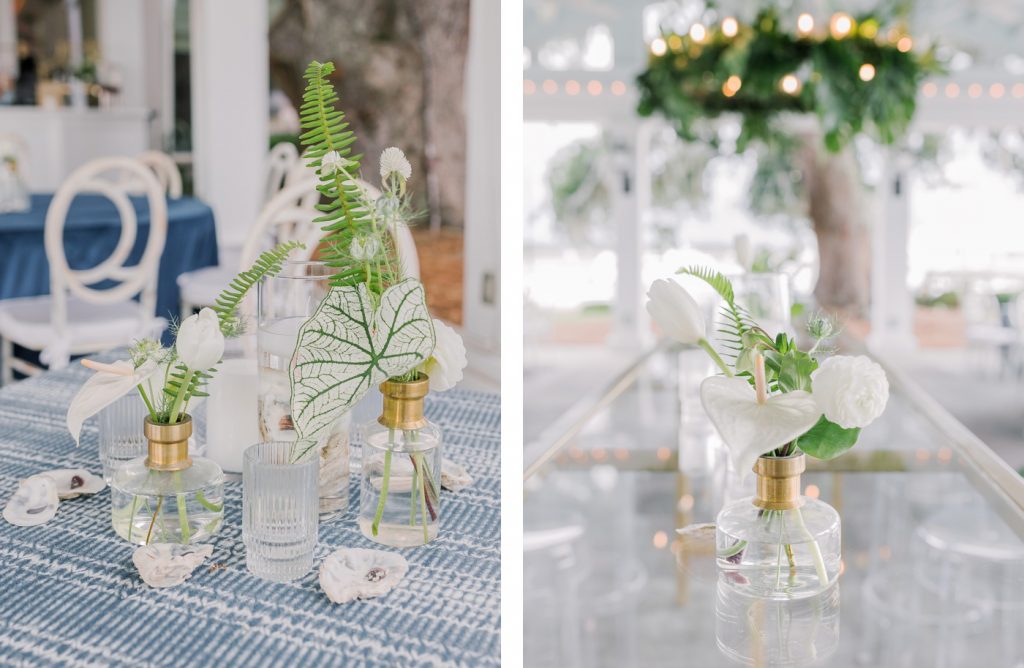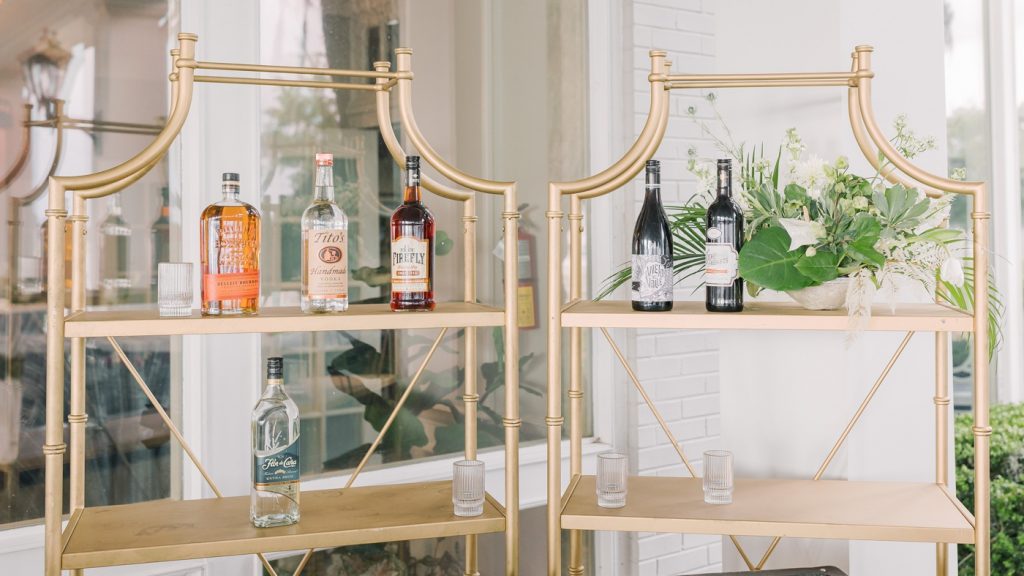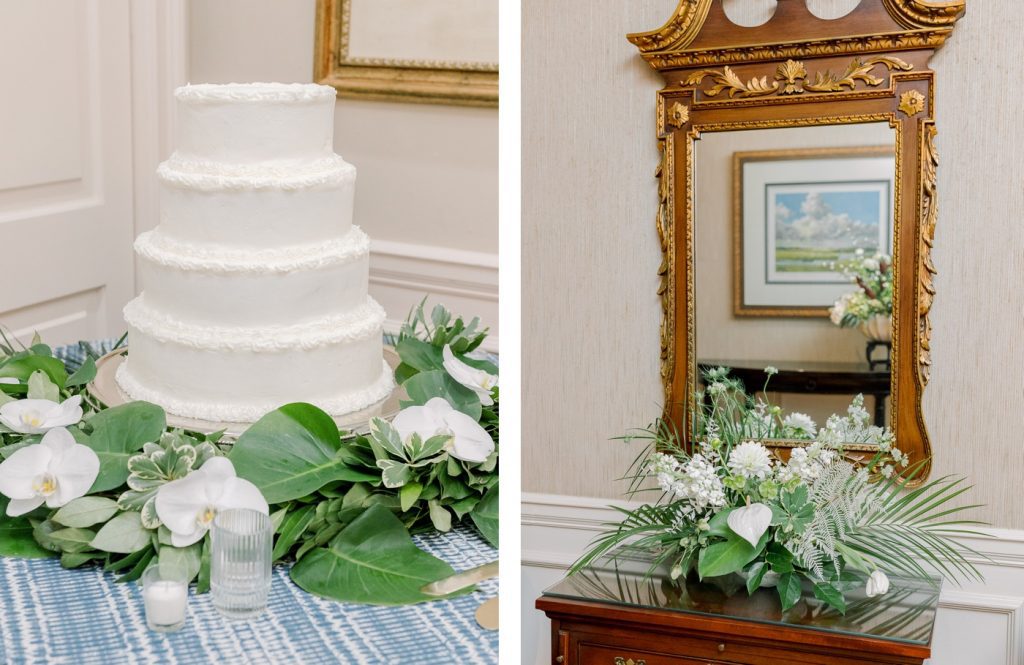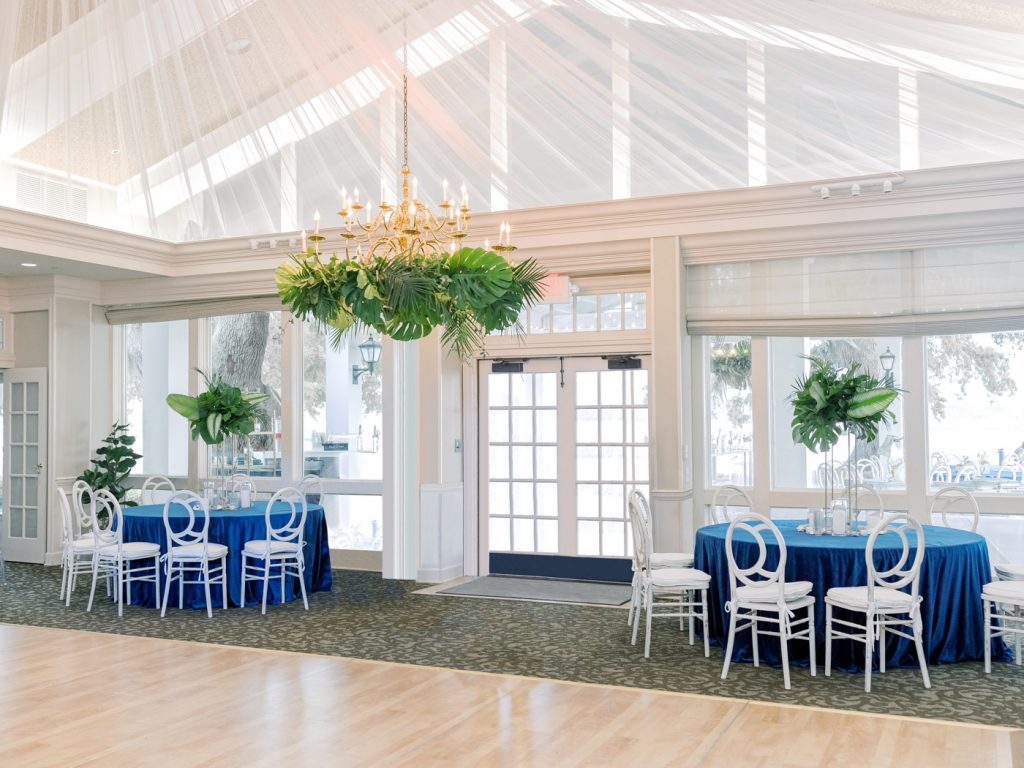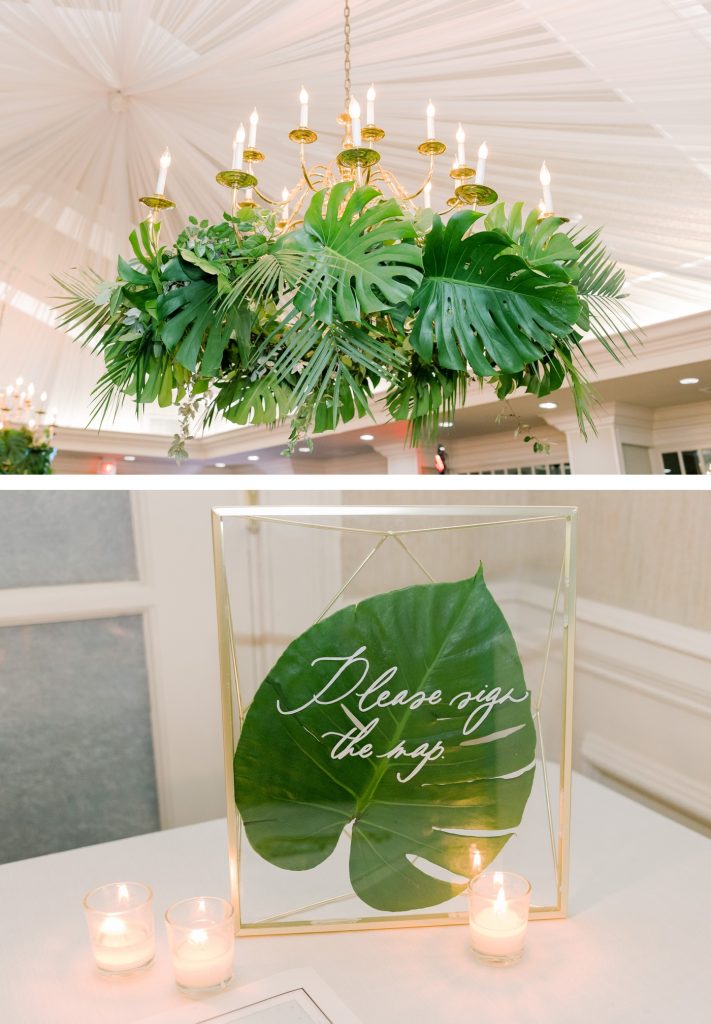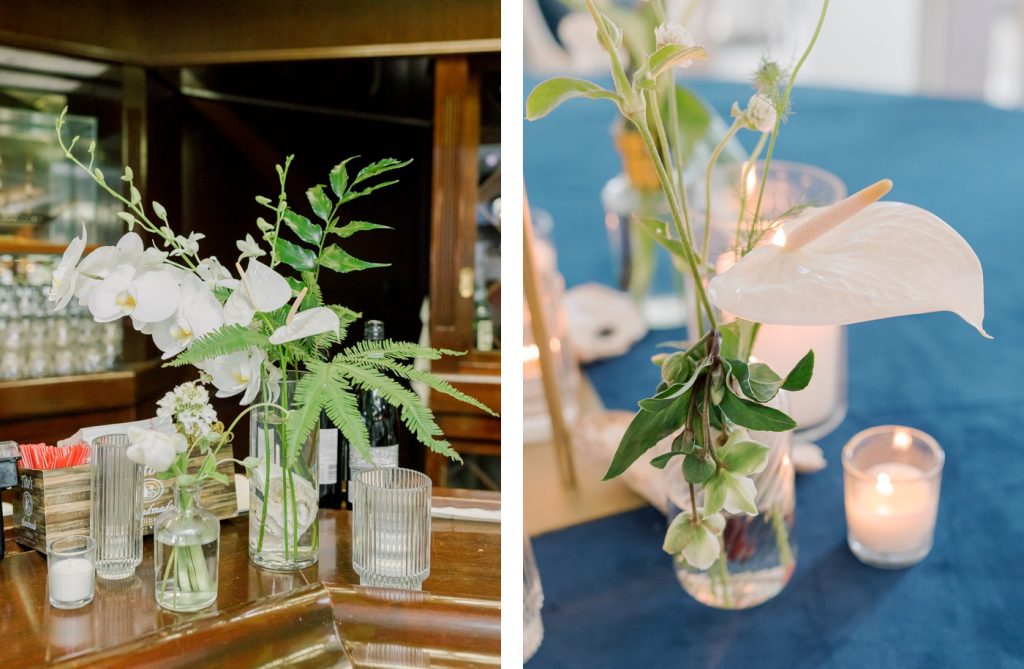 Savannah Wedding Vendors:
Planner: Alysse Sweeney at Design Studio South
Venue: Savannah Yacht Club
Photography: JB Marie Photography
Hair and Makeup: Beyond Beautiful by Heather
Cake: Mollie Cakes
Videographer: Square City Productions
Ceremony Music: New Arts Ensembles
Officiant: Jim Shumard