Tag:
event design
If you are looking for a stunning floral design at your event that captivates your guests and sparks conversations, you are in the right place! Now that you've found your dream floral designer and florist, you may wonder what to expect after you inquired with Gray Harper. Below I have outlined what you can expect with the booking process when inquiring about your full-service floral design with me.
Full-Service Floral Design
As a floral designer, I am passionate about creating custom floral designs that are produced solely for you and your event. I want your personal style to be expressed through your event florals and for your guests to be aww struck.
When working on your full-service floral design, I like to consider the guest experience from start to finish. From a beautiful floral installation in your entryway to the intimate details at each guest place setting. Your floral design will be one of a kind and custom curated for you.
Our Booking Process
Step 1
Fill out the contact form on our website. Once we receive your inquiry, we'll email back to confirm availability on our calendar and present the steps for booking an initial consultation.
Step 2
During your initial consultation, we will meet together via zoom and discuss your event design and floral design vision. Then, I'll ask you pertinent questions to be able to provide you with an initial estimate for your event. At this point, you can ask me any questions about the process and what to expect on your event day.
Step 3
Following our initial consultation, you will receive an estimate for your floral event design. Within two weeks of your consultation, I'll provide you with an initial estimate of the total cost of your design. This estimate will help you have a good idea of what to expect in terms of budget.
Step 4
Once you approve the initial estimate, I'll send over an invoice for our proposal design fee of $500. This fee reserves your date on our calendar and covers the cost of putting together your full-service floral design proposal. Should you choose to work with Gray Harper on your floral event design, we will use the $500 as credit towards your order.
Step 5
After your invoice balance is paid, I'll put together your full-service floral design proposal. This process typically takes up to two weeks and potentially a little longer if we are in the middle of our active event season (February – May and September – November).
Step 6
Once you have received your proposal, and have had a chance to fully take everything in, we will sit down (most likely via zoom) for your second consultation. During this meeting, we'll discuss the proposal and make any necessary changes. The goal of this meeting is to have you leave happy and excited about your floral design.
Step 7
Soon after your second consultation, and once the proposal is in a good place for both of us, I'll send you a contract and retainer fee invoice. This invoice is typically for half of your total order value (minus the $500 fee you've already paid!). When you sign the contract and pay the retainer, we will officially be booked and committed to working together!
To get the process started, head on over to our contact page on our website and complete our contact form! I can't wait to hear from you and hear all about your dream floral event design!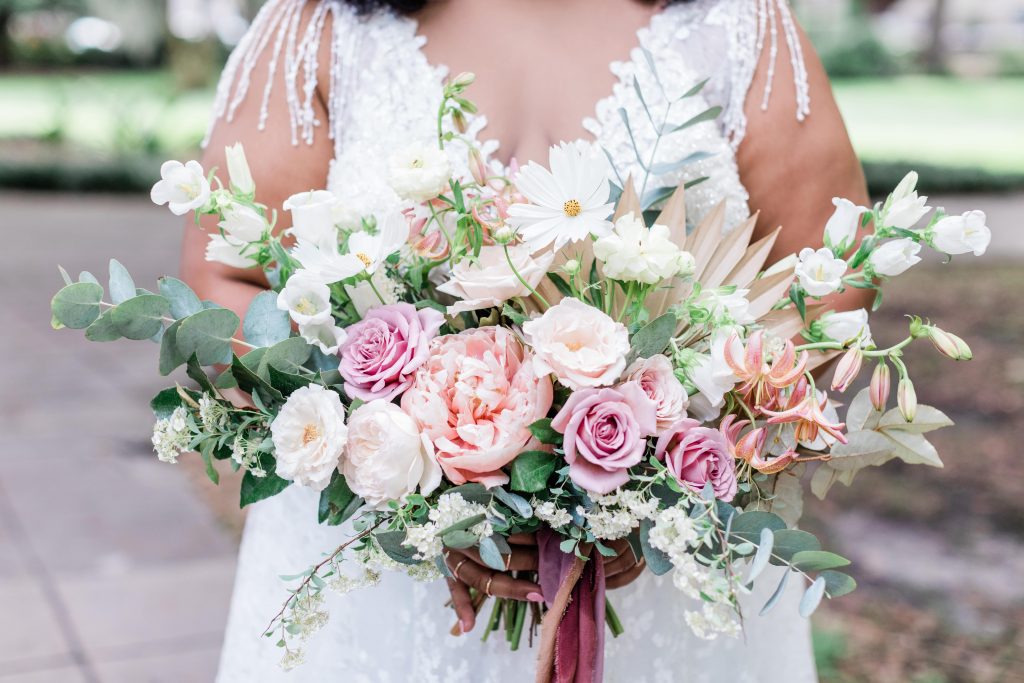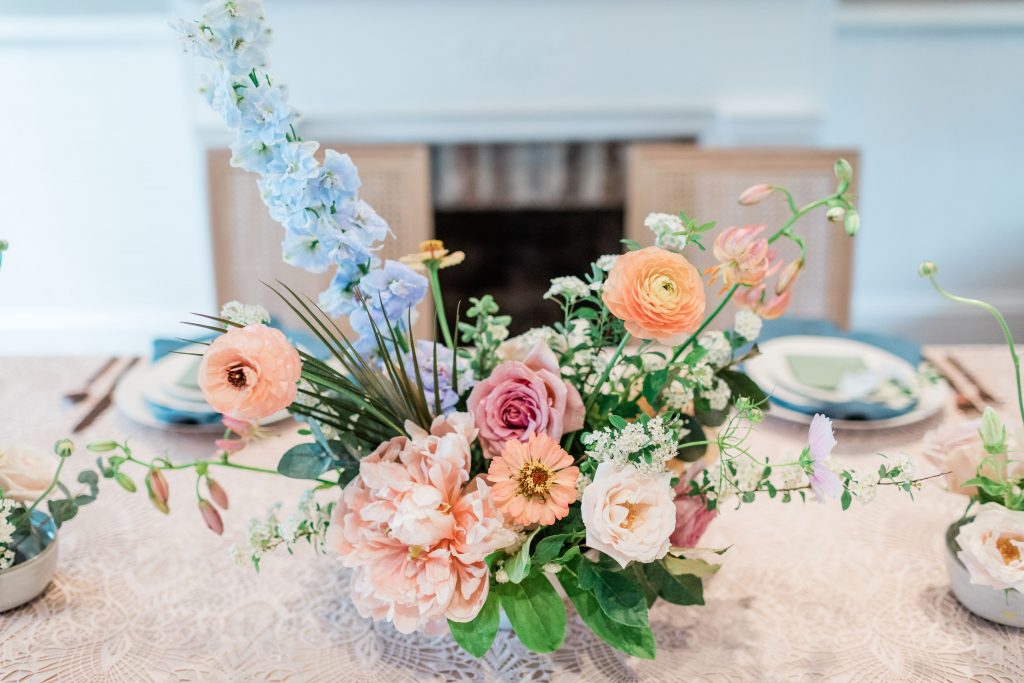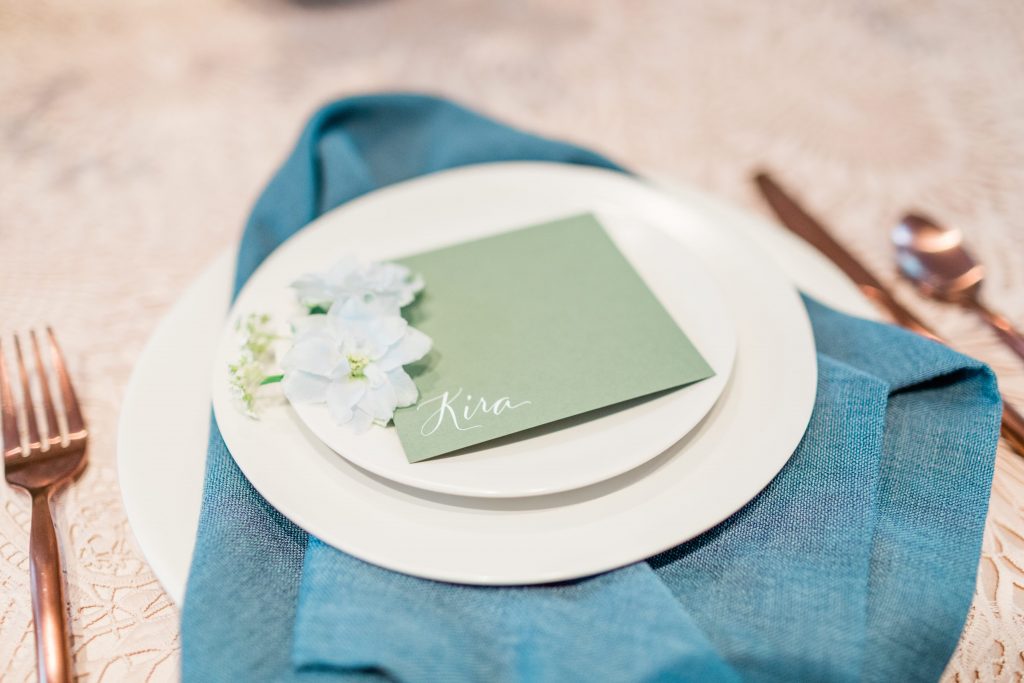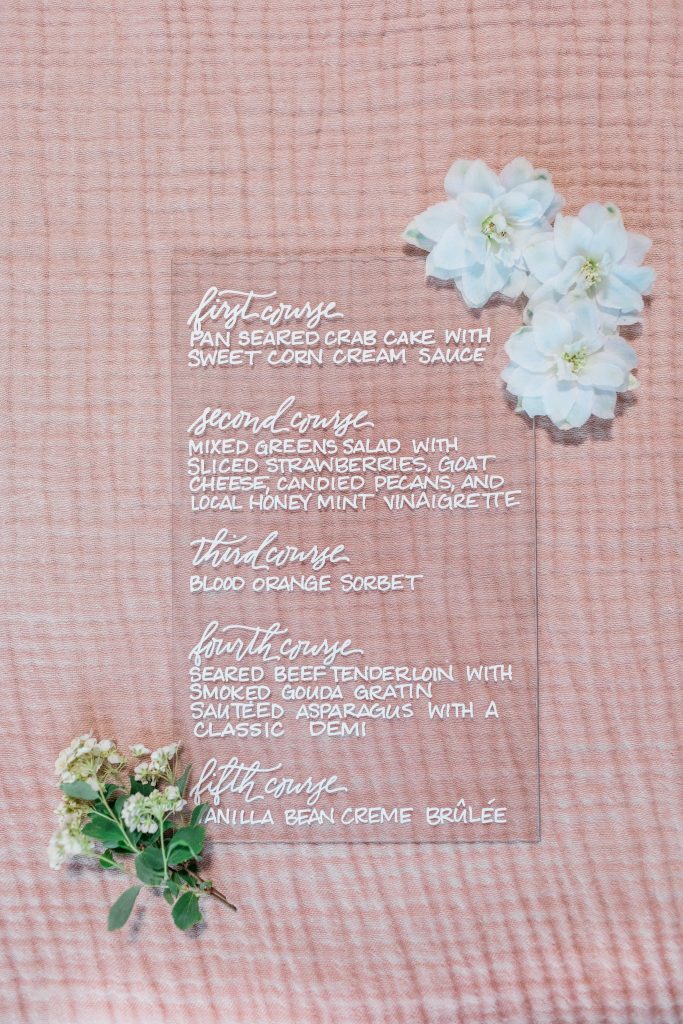 Vendors
Photography: Apt B Photography
Floral Design & Styling: Gray Harper Florals
Planning: Design Studio South
If you are looking for a unique wedding design, consider basing your plan on a monochromatic color palette!
This calming and subtle color palette is not only aesthetically pleasing but is perfect for your wedding design or floral design palette. For a bonus to really make your design dynamic, pair the monochromatic colors with modern pops of black and white.
What is a monochromatic color palette?
A monochromatic color palette consists of various brighter and darker tints, tones, and shades of one monochromatic color. A monochromatic color consists of colors that are one singular hue and can include any of the twelve colors on the color wheel.
Monochromatic does not mean just black and white and can consist of 3-7 variations in darker or lighter shades of your original hue.
Designing an event with a monochromatic color palette
Start off by deciding your base hue for your monochromatic color palette. This hue will be the inspiration for your design and will be included in various aspects throughout.
For this event, we chose mustard yellow as our base hue. Not only was it a unique and bold color to work with it was readily available in the fall. We recommend choosing a color that pairs nicely with the season in which your event is taking place. This will help with sourcing the most suitable items for your design.
Monochromatic Colors & Your Event Design
It may be challenging to source the exact items desired for your event with a monochromatic color palette, so being innovative is essential.
For example, the yellow Baby's Breath that was a key element in this design was actually ordered in its natural color of white. Our team then spray-painted each individual stem to the precise yellow color desired.
We also decided to use a lot of dried and preserved items, which was great as they not only added texture to the arrangements, but we could design them way in advance.
Elements that are a great area to insert this monochromatic palette include bridesmaid dresses, linens, florals, stationery, china, and event food!
This Wedding Industry Professionals Association event was a fun event to design and pushed the boundaries of standard event color palettes. We wanted to use a color that was not only bright but bold and made a statement, and we think the mustard yellow was the perfect choice for this event. Head over to our Portfolio to see how our team has incorporated different color palettes into luxury event designs.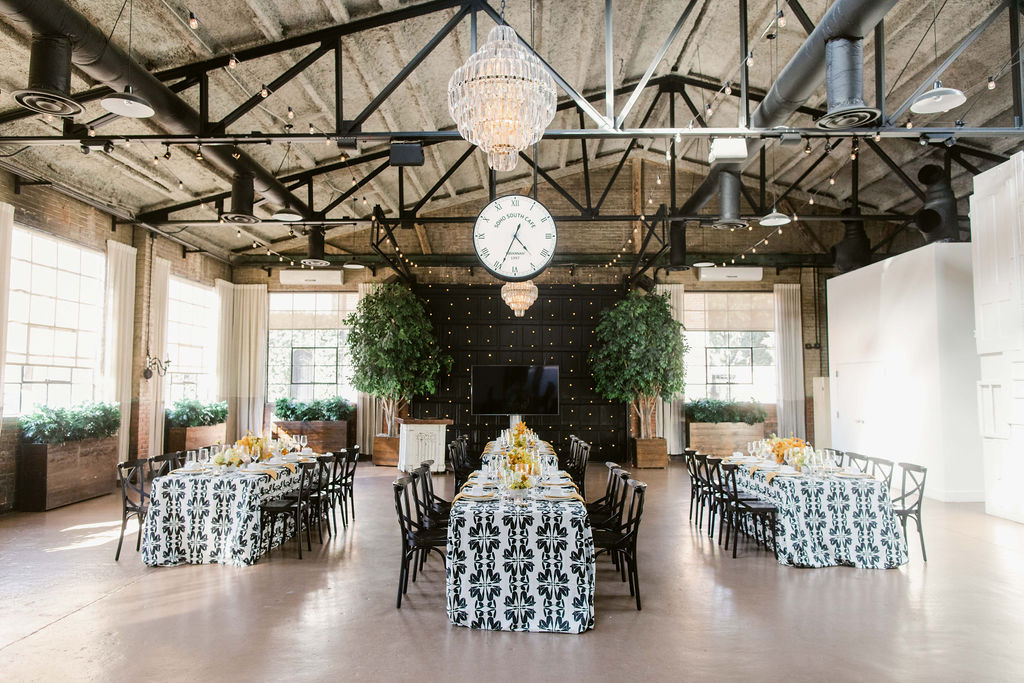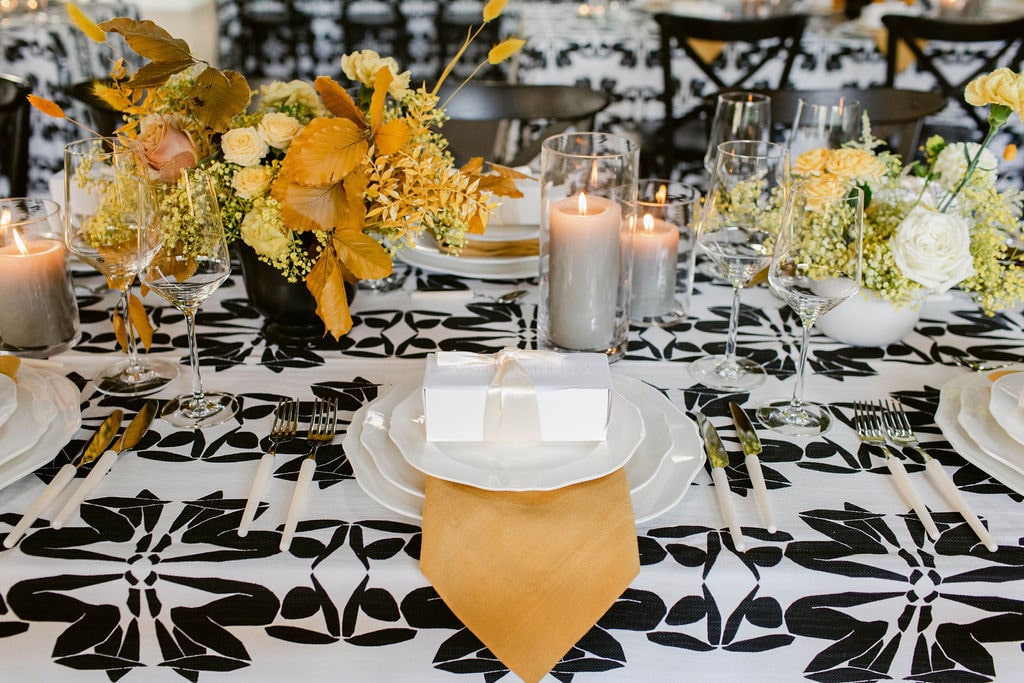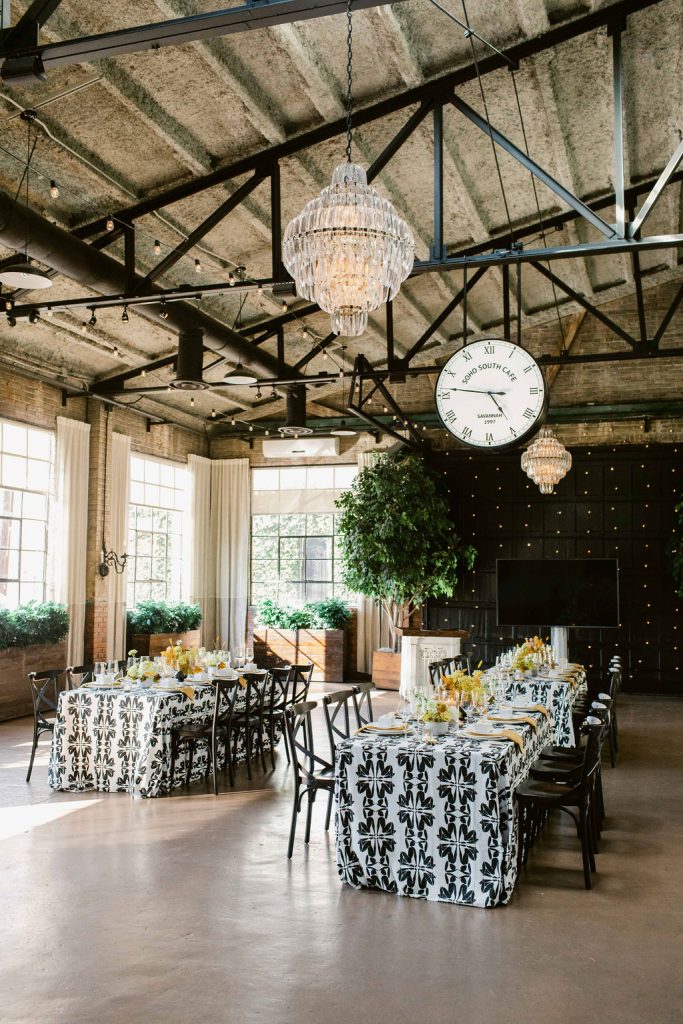 Vendors
Photography: Izzy + Co
Design: Design Studio South
Florals: Gray Harper
Videography: Two Arrow Films
Favors: Vanilla And The Bean
Rentals: Event Works Rentals
Table Linens: Stradley Davidson
Linen Napkins: Nuage Design Inc
Venue + Catering + Bar Service: Soho South Cafe
Wine Provider + Educator: Georgia Crown
Host: WIPA
Speaker + Presenter: Party Slate
Audio Visual: Advanced AV Rentals