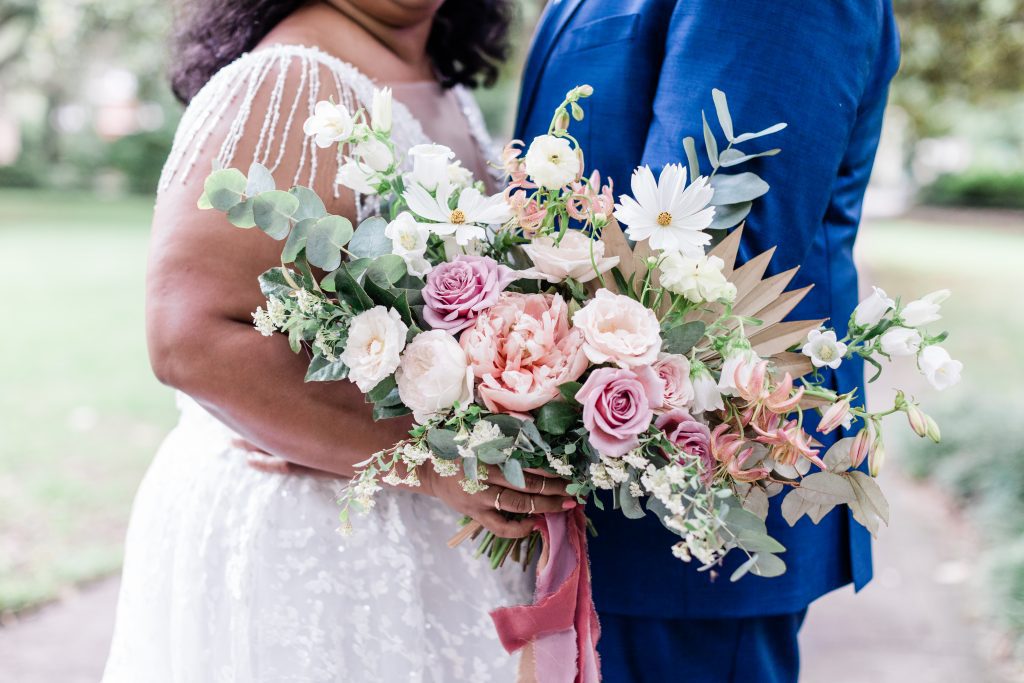 This past June we had the honor of designing flowers for the sweetest elopement right here in Savannah, Georgia.
Teresa's bouquet was definitely the star of the show (after Teresa of course!). We incorporated three different shades of hand dyed raw edged silk ribbon from Tono & Co.
This wedding day, while intimate, was FULL of beautiful details. We kept the boutonnieres simple and sweet with a mix of flowers from our garden, our new favorite tiny lillies, garden roses and eucalyptus.
We loved the contrast between the subtle intricate linens and boho ceramic vessels.
Teresa + TJ shared these special moments with Teresa's two children, and the foursome spent most of the day together. Despite the summer heat, I don't think I've ever seen a happier bunch!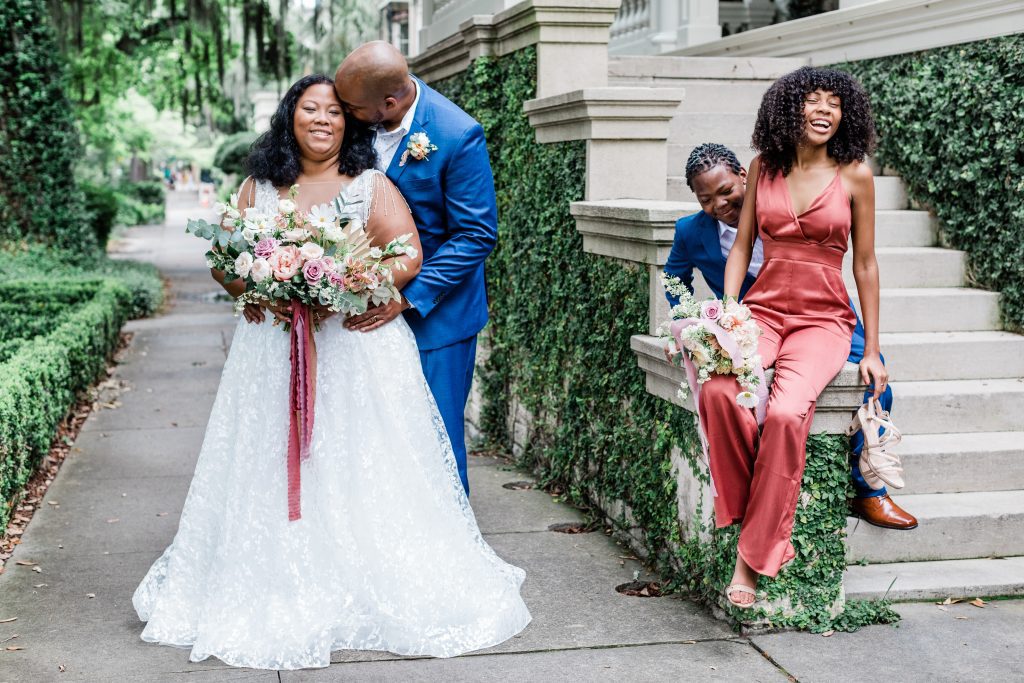 We fell in love with the color palette Teresa picked and had the best time sourcing blooms from The Floral Reserve + Grace Rose Farm + even my very own garden, for her event.
Following the ceremony, the family sat down together at a lovely table styled with Nuage Linens for a delicious brunch.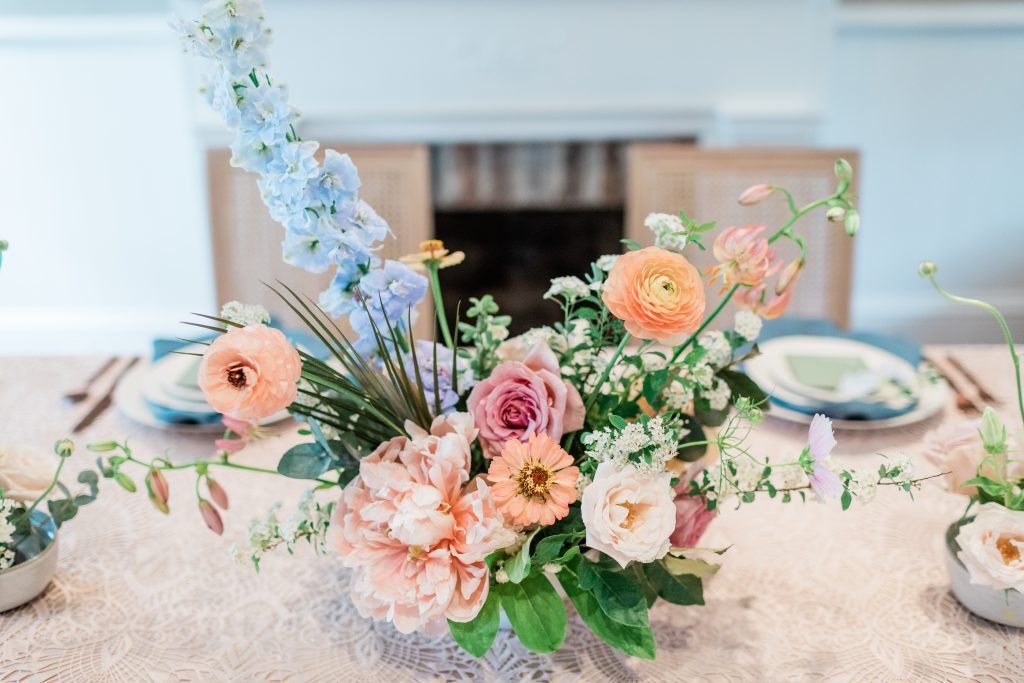 Interested in learning more about our intimate wedding packages or how we can make your small wedding have a big wedding feel? Fill out the form on our contact page today!
Later that day, Teresa + TJ returned to the lovely table (which had been expertly flipped by us!) to enjoy a private 5 course meal, just the two of them.
Planning an intimate wedding or elopement in Savannah, Georgia or the surrounding areas? We're here for you! Get in touch with us using our contact form today!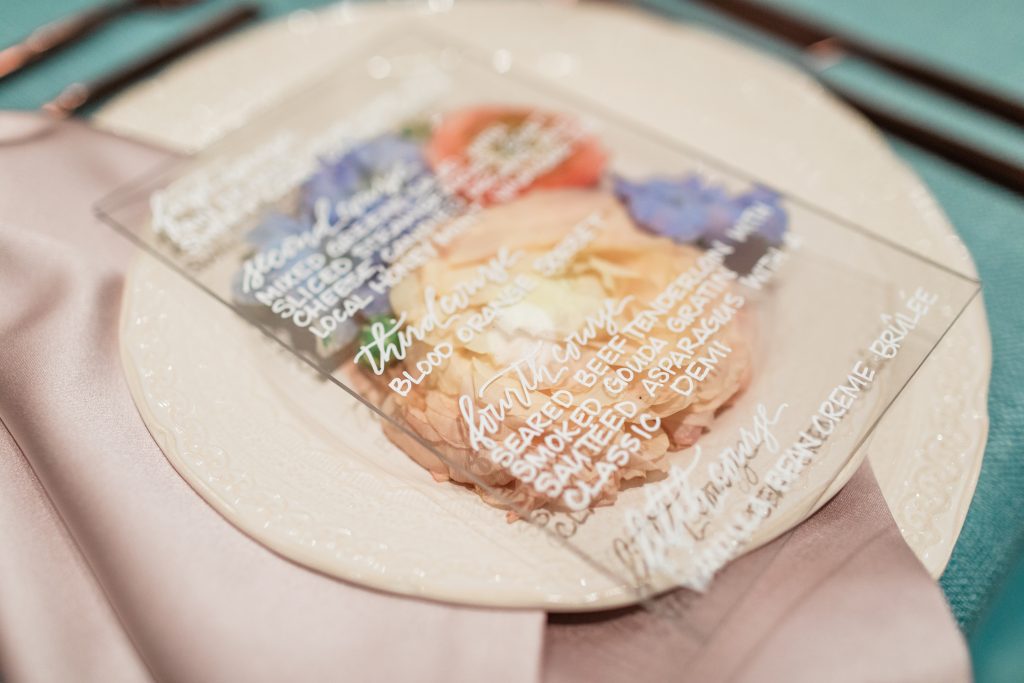 Photography: Apartment B Photography // Caterer: Current Catering // Baker: Vanilla and the Bean // Hair + Makeup: Jo Nettles Artistry // Rentals: Amazing Event Rentals // Paper Goods + Calligraphy: Lowcountry Paper co. // Linens: Nuage Designs // Bride's Dress: Elly // Bridesmaid's Jumpsuit: Lulus