Blog › Real Wedding | Saint Simons Island Destination Wedding
April 27, 2022 //
Real Weddings
This past October we had the pleasure of working with Amir and Bess for their destination wedding at the King and Prince Resort on Saint Simons Island. The couple had a unique vision for their wedding day and wanted a fusion of 1920's glam with some tropical Island accents. Both Bess and her mother were very knowledgeable about specific floral types and worked with our team to select their favorite blooms which we incorporated into the design. 
As the Calla Lily is an important flower to Bess we went with a simple and classic bridal bouquet with all white Calla Lilies. Bess tied a vintage Hermes scarf around the stems of her bouquet, as a way to incorporate a family heirloom.
Tropical Glam Design
To continue with this all-white classic floral design, white bouquets and boutonnieres were created for each member of the wedding party. For the bridesmaid's bouquets, we designed each with a single flower type of different white blooms. We loved this idea because it emphasized how each bridesmaid is part of the group but also different. We did the same thing with the groomsmen boutonnieres, designing each with a different white focal bloom. This was a beautiful way to honor the unique and special relationships Amir and Bess have with their wedding party members.
For the ceremony, lush white floral arrangements with tropical accents were elevated on acrylic stands as to not take away from the focal blooms. Bundles of tropical greenery and simple white florals were incorporated throughout the ceremony space and were the perfect selection for this destination wedding on Saint Simons Island.
At the reception, the stunning five-tiered wedding cake was definitely the showstopper of the evening. Designed with fresh white Calla Lillies and petite fern leaves this wedding cake was the epitome of tropical glam. The reception space at this destination wedding on Saint Simons Island included tall centerpieces with flamboyant tropical foliage, along with simple and subtle bud vases for small white floral blooms.
With a number of different types of blooms and greenery included in the design, there were a number of dynamic interests and elements within each arrangement. We love how we were able to bring Bess's vision of a 1920's glam design with tropical accents to life with only the simple green foliage and white blooms.
If you are planning a destination wedding in Georgia and are looking for a floral designer to bring your unique design to life, we'd love to hear from you!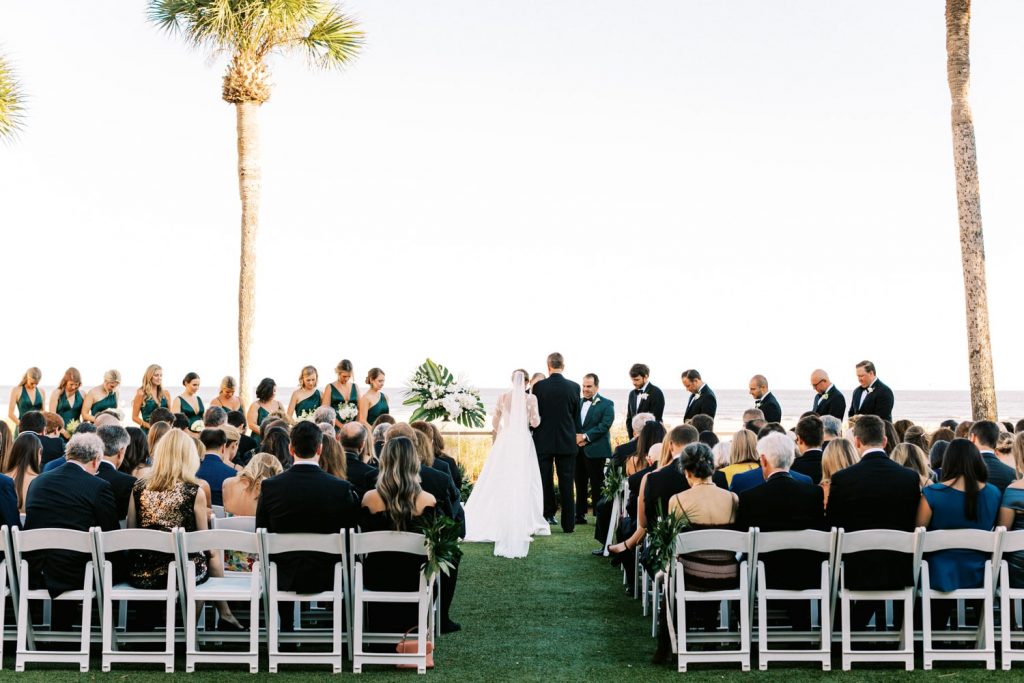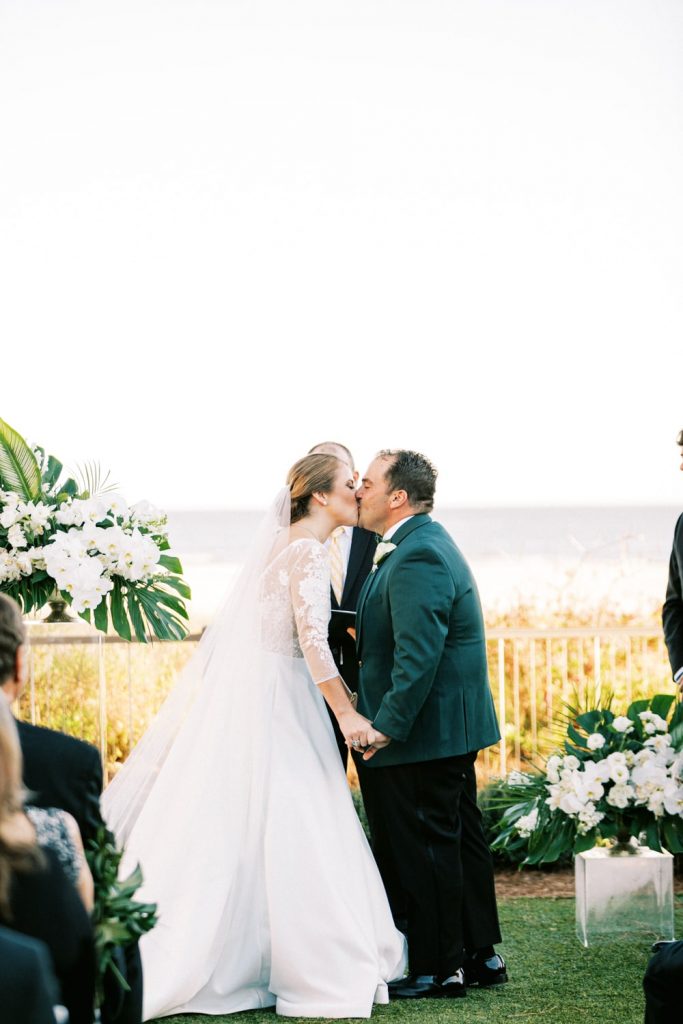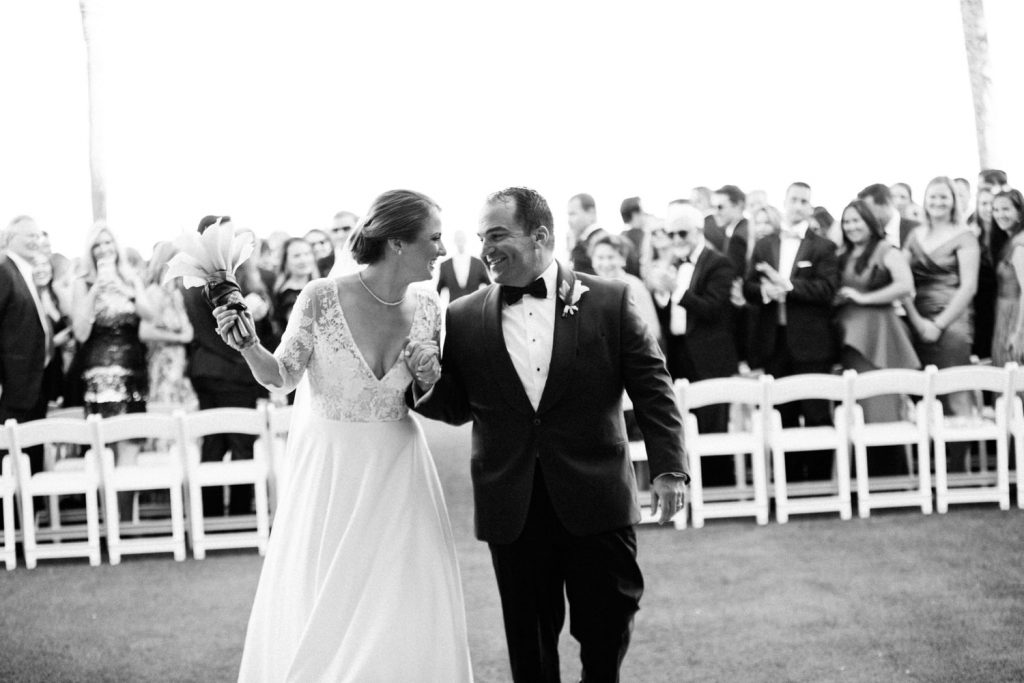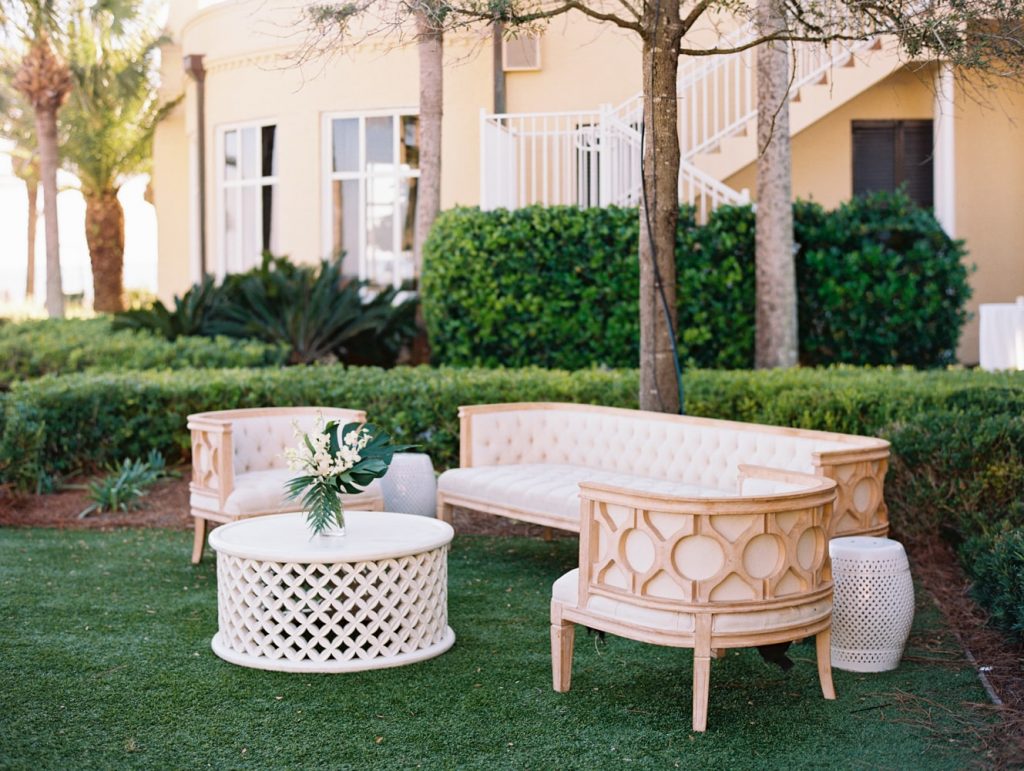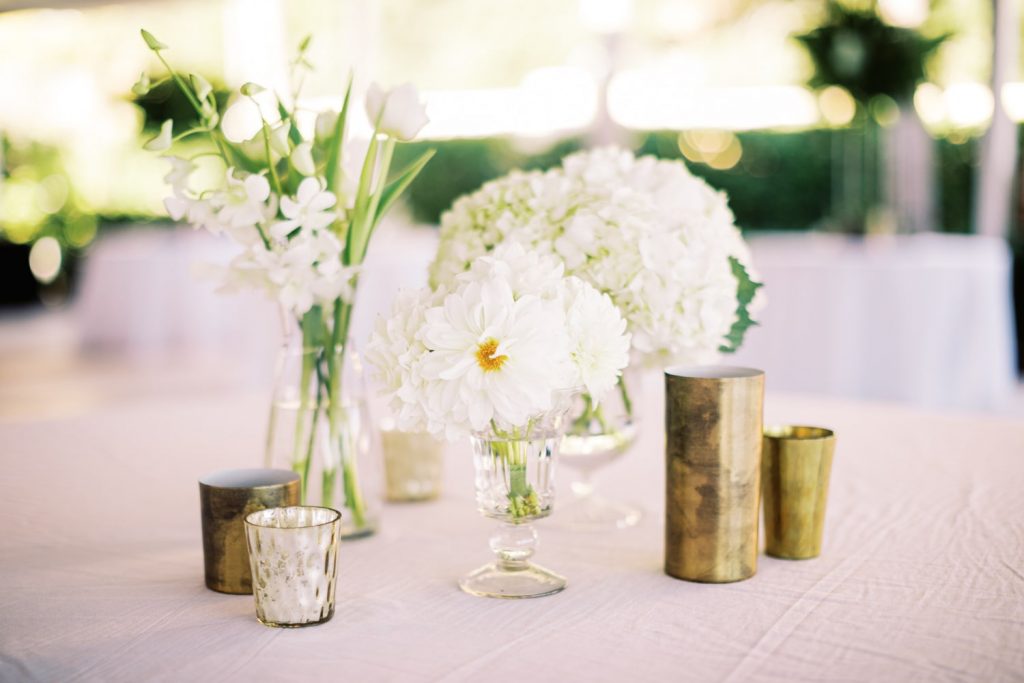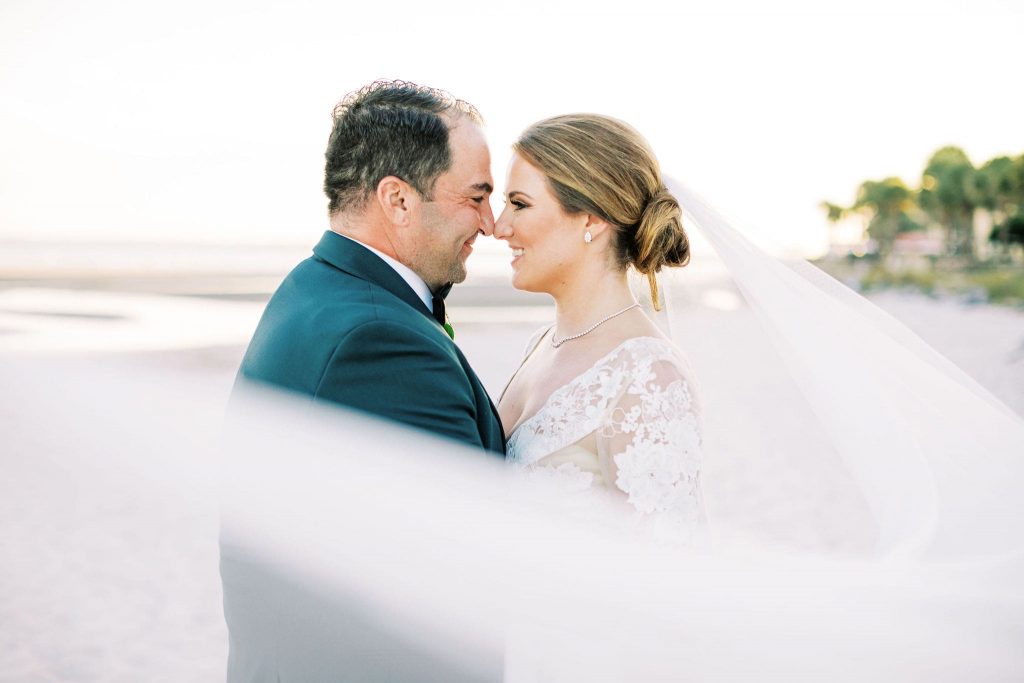 Vendors
Hair + Makeup: Pamper Polish + Primp
Photographer: Allison Pedigo
Rentals: Beachview Event Rentals
Venue & Caterer: The King + Prince Resort
Planner: Beth Williams + Co
Ceremony Music: Music by Pegge
Reception Music: Emerald Empire Band
Transportation: St. Simons Trolley