Category:
Uncategorized
Meet Andrea, Andrea is our fearless leader and lead floral designer at Gray Harper. Andrea has always shared a love of floral design and can often be seen busy in the studio creating beautiful designs or on site bringing those designs to life. We thought it'd be fun to take this opportunity to get to know Andrea a little better with a fun interview!
Meet Andrea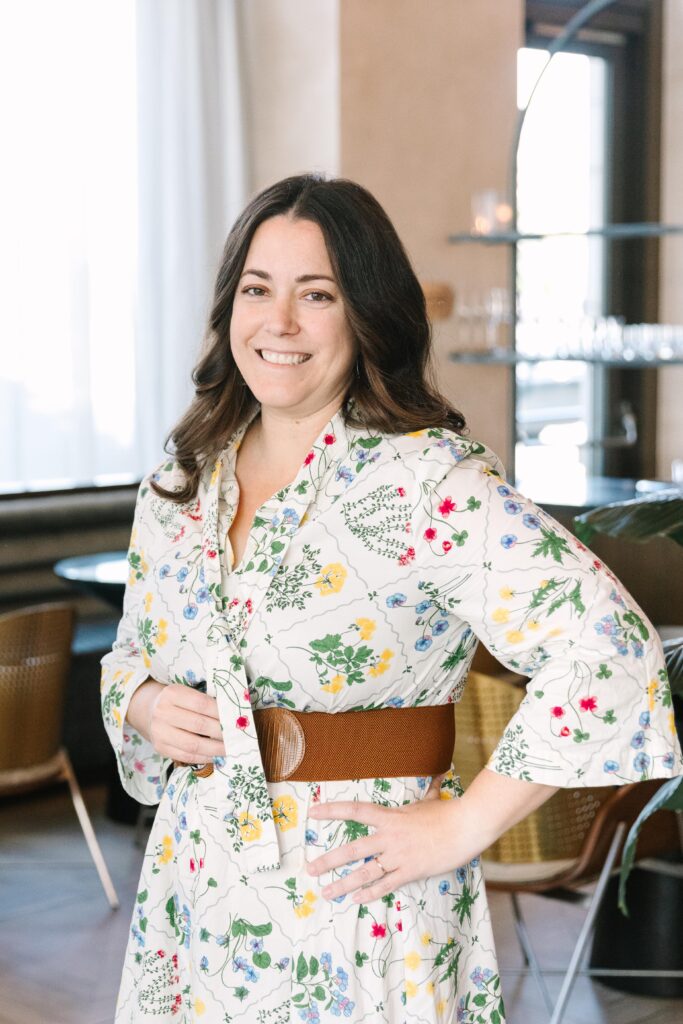 Where are you from?
I was born in Atlanta, Georgia but grew up on an island off of Miami, Florida called Key Biscayne. There are parts of Miami that I really miss. Particularly the food, people, and social activities, but I can't imagine living there now. I much prefer the slower, easier life of this Southern city. If someone could just drive up here with ceviche from Miami for me every day that would be great.
What did you want to be when you grew up?
As a child I wavered between Artist and Veterinarian, but eventually art took the lead. I attended the Savannah College of Art and Design for one year straight out of high school, but inevitably followed my sole mate (and now husband) to Halifax, Nova Scotia where I attended and graduated from the Nova Scotia College of Art and Design University. I graduated with a Bachelor of Design in Textiles with a minor in Fashion. After graduating I knew I wasn't done learning, and together we moved back to Savannah where I pursued and obtained a Master's Degree in Fibers from the Savannah College of Art and Design.
Do you have any kids?
Yes, I have a son, Remy, who is seven and a daughter, Beatrice, who is one. I love what I do but providing them with a good life is the core that drives every decision I make in business.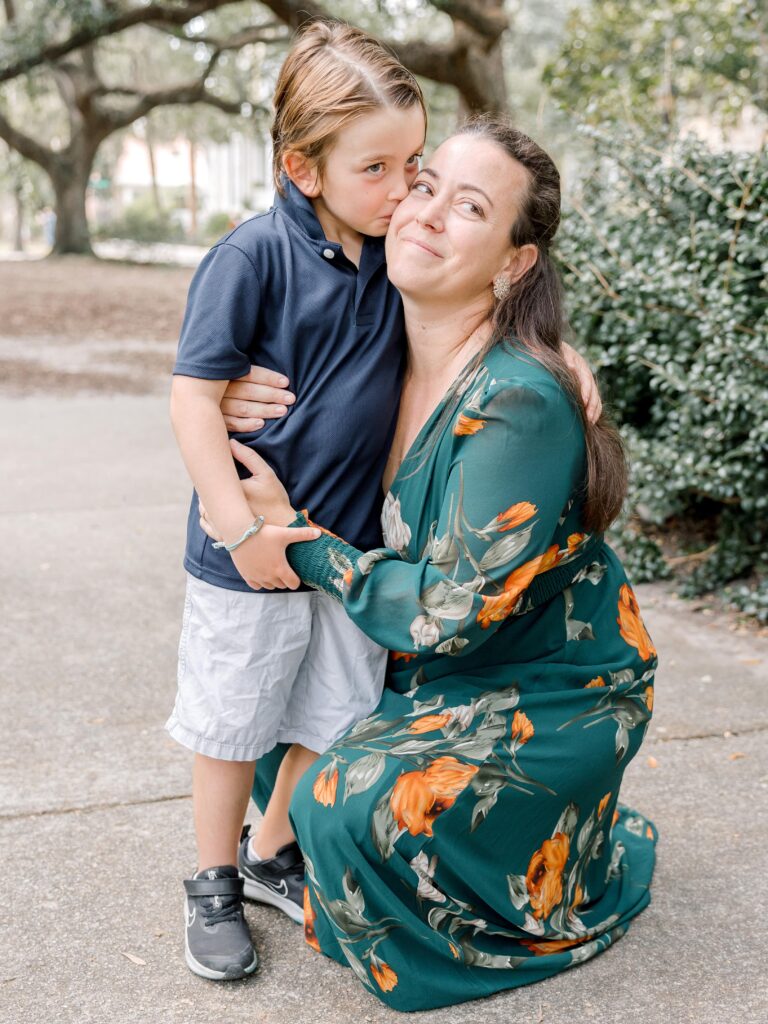 What do you like to do when you aren't working?
When is that, haha! Work-life balance has always been a struggle for me. I'm driven and it shows, but on the rare occasion that I am not in my studio designing flowers or running through the logistics of an upcoming event, I enjoy traveling (well, actually my favorite part about traveling is planning the travel) with my family, watching my son surf at our local surf competitions, and dining at restaurants with friends.
How did you get into Floral Design for Events?
I have always loved flowers and would often re-arrange flowers my mother received from friends and family. I started out in the wedding industry as a Planner and Designer for my planning company Gray Harper Event Maker. Offering floral design as a service to my event planning company seemed like an obvious progression for me. Soon the floral design aspect of the business started to take over – in a good way. It brought me a lot of joy and also took me back to my art and design roots, except I was trading in my paints for flowers. Shortly after we dropped "event maker" from the name, and Gray Harper was born.
Are you a classically trained floral designer?
Nope. My background is in art and design. After graduate school I look a variety of classes from acclaimed floral designers all over the country. The mechanical aspect of floral design can be learned and I continue to learn and perfect my craft each day with each event we create. Having an eye for design, composition and color balancing is something I have always felt was within me.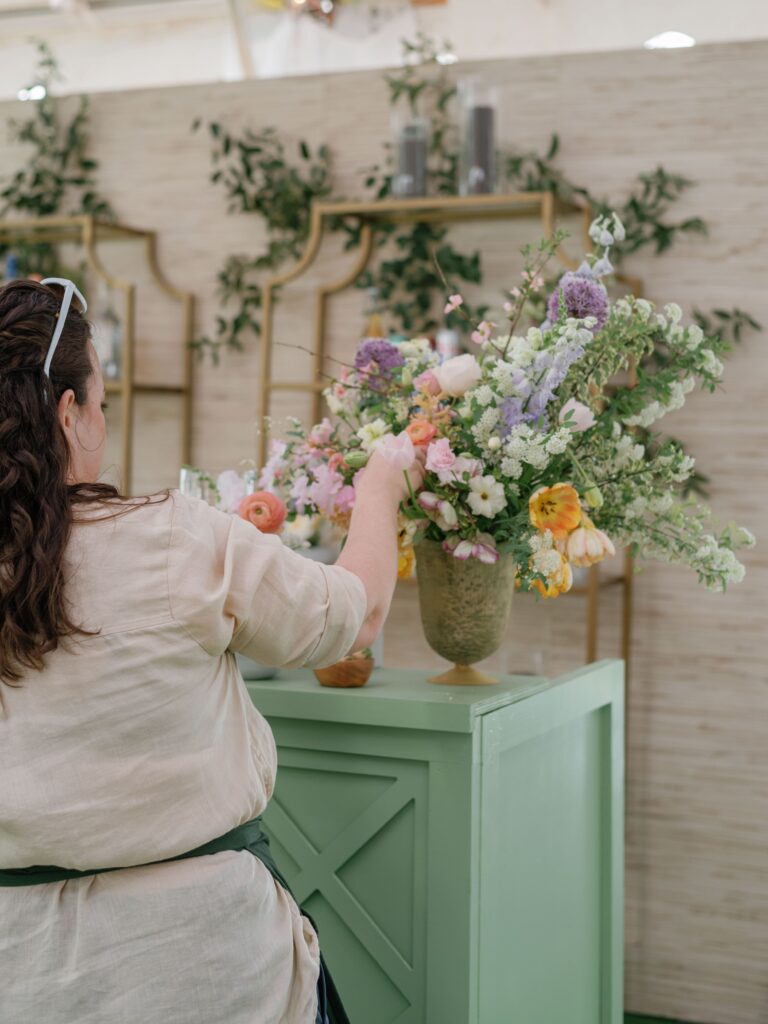 What is your approach to designing florals for your clients, and what makes it unique?
I consider a variety of factors. Designing doesn't start the moment you pick up a flower, it actually starts when pen hits the paper and I begin putting together my flower order for the event. I consider the season, overall event style, color palette, and feeling that I want to flowers to convey. Some designers have specific flowers that they always work with, that they rely on heavily in a design, I'm not saying that I don't have my favorites, but I do try to make the design for each event unique, just as each of my clients are unique. We won't copy designs, even our own.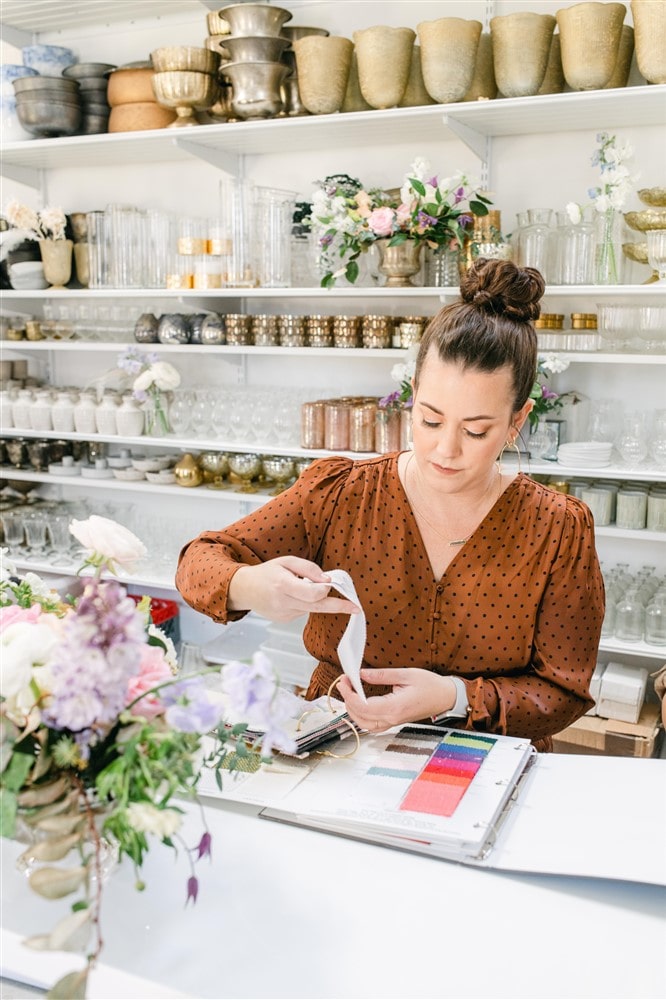 What do you think is the biggest misconception clients have about what you do?
We don't "play" with flowers all day. In fact, we maybe do that 5% of the time we are working. So much of what I do takes meticulous planning. I spend many hours on the computer answering emails, filling out an endless amount of spreadsheets and planning the logistics of each event.
Where do you draw inspiration from when it comes to creating your designs for your clients/ couples?
It depends, sometimes I am inspired by the venue, space or overall feel for the event. Sometimes I am inspired by a story my clients shared with me, like a garden their grandmother grew or a place they traveled. Sometimes I am inspired by the flowers themselves.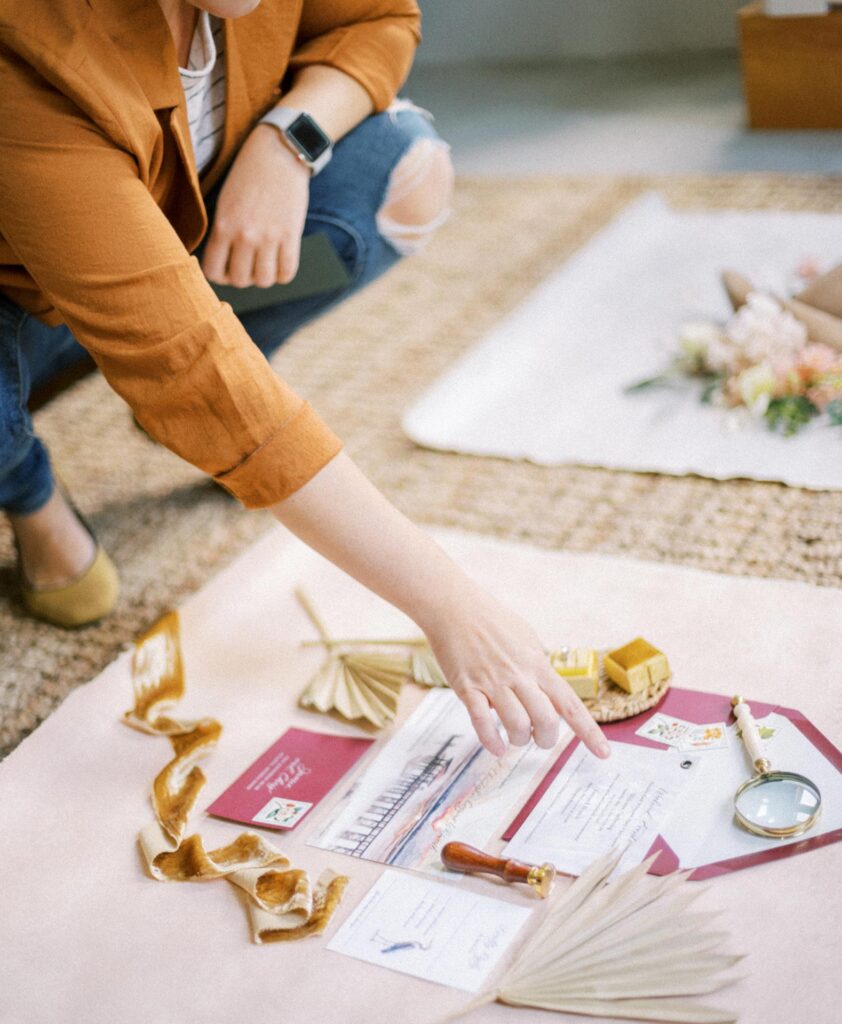 Share with us some of your greatest achievements/ career highlights as a floral designer?
Honestly I think my greatest achievement is being able to support my family through a career that I actually like and that I built from the ground up. Career Highlight would be designing flowers for Mindy Weiss and her incredible team last month.
What advice do you have for your clients or couples when it comes to incorporating florals into their celebrations?
Think about how flowers can enhance a space, not overwhelm it. If you aren't sure what you want or where to start, start by finding a designer whose work resonates with you and let them lead the way. The best gift my clients can give me is the gift of trust. When I don't have the full trust of the client, I start to doubt my decisions and it can hinder the creative process.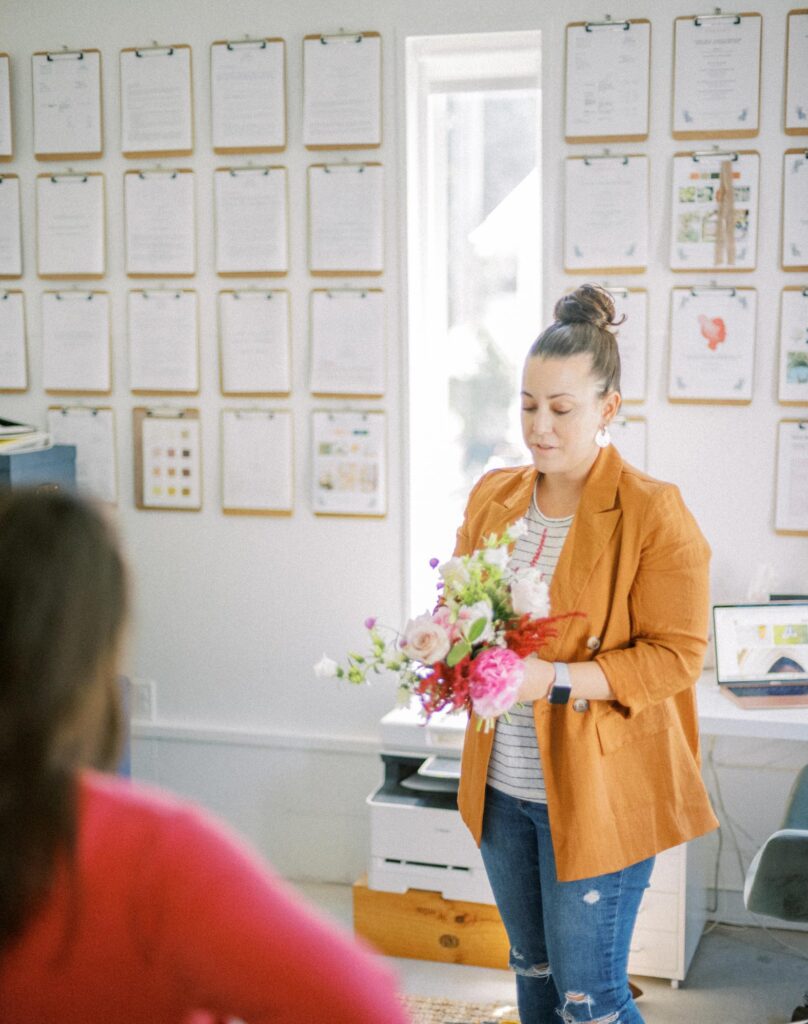 Photographers:
Meredith Ryncarz
Dana Cubbage
Justin Leon Brown
Ian Santiago
JB Marie Photography