Blog › Beautiful Blue Jekyll Island Club Tented Wedding Design
January 19, 2023 //
Real Weddings
We first met Julia and Chase during a consultation with the fabulous Sarah Lillie Designs. Julia came to us with a specific vision for her Jekyll Island Club tented wedding. She wanted rich textures and lush blue booms. So, we created a blue and white design that was showcased beautifully in her garden ceremony and tented wedding reception.
A Blue & White Floral Design
Julia and Chase's wedding took place in the sunken gardens of Crane Cottage at the beautiful Jekyll Island Club. This Georgia wedding venue is a dream for anyone wanting to marry in a garden surrounded by romantic architecture. For this wedding, we focused on a blue and white color palette with several varieties of blooms.
Julia's favorite flower was the blue delphinium, which was such a beautiful bloom to base the design around! During our design consultation, she shared that she wanted dark blue delphinium blooms, which is not a common request. So we were absolutely delighted to be able to design something unique and different to bring Julia's vision to life.
Jekyll Island Club Tented Wedding Details
Julia and Chase had a large wedding party; Julia alone had 14 bridesmaids! For each bridesmaid, we designed unique bouquets for each of them using completely different blooms. Each bridesmaid carried a bouquet of a single flower type in white. Then Julia's bridal bouquet had blooms from each of her 14 bridesmaids' bouquets incorporated into it. It was such a sweet and sentimental way to honor her wedding party.
For the ceremony, we used her favorite flower as the base of the design and then incorporated six different varieties of delphinium flowers into her wedding aisle. The billowing blue blooms that filled the wedding aisle were absolutely stunning! Later in the evening, the ceremony flowers were re-purposed in the tent and placed in front of the stage. I love how the florals truly transformed the dance floor and brought Julia's blue floral vision to life inside the tent.
We wanted to incorporate other flower varieties into the tented wedding reception as dark blue is not a common color in the flower world. So, we went with the blue cornflower, which was perfect! We designed some bud vases using the blue cornflower and other white blooms that looked stunning in the tented reception space at Jekyll Island Club.
Working with Julia and Chase on their Jekyll Island Club tented wedding floral design was an absolute pleasure. We loved working with the less common color palette of blue blooms and how the design turned out!
If you have a unique wedding vision and are looking for a floral designer to help bring that vision to life, we'd love to hear from you! Head on over to our contact us page and fill out an inquiry form to get the process started!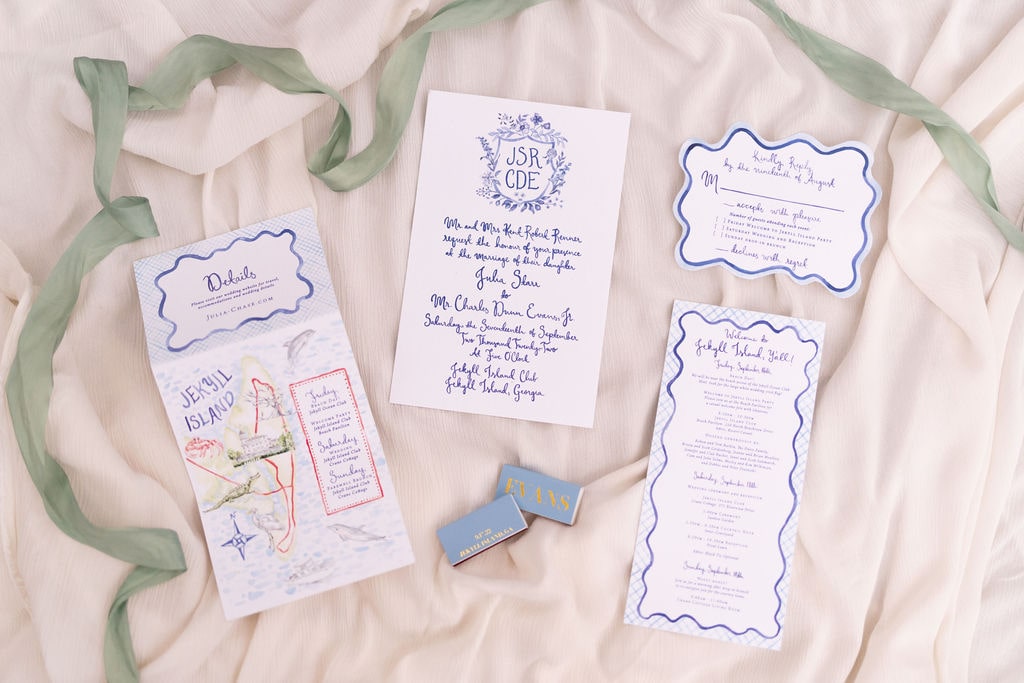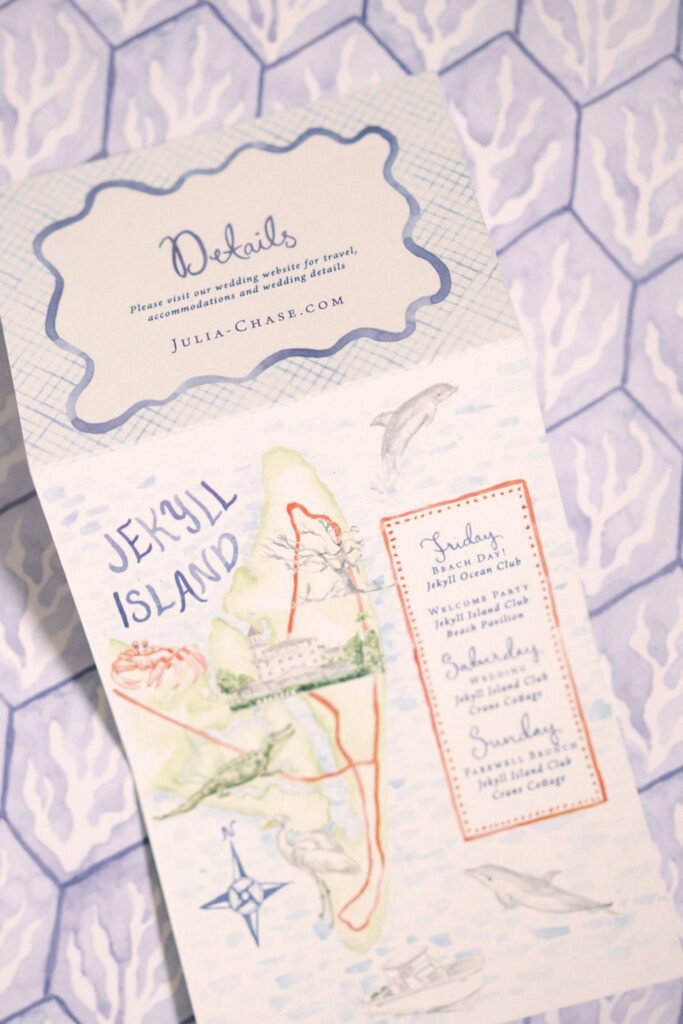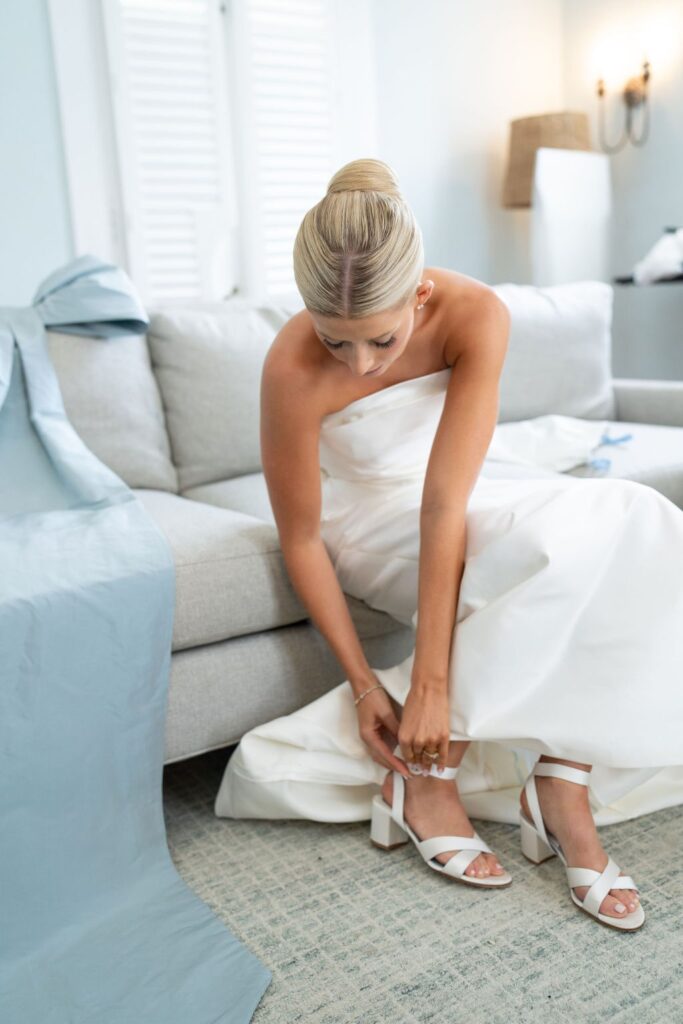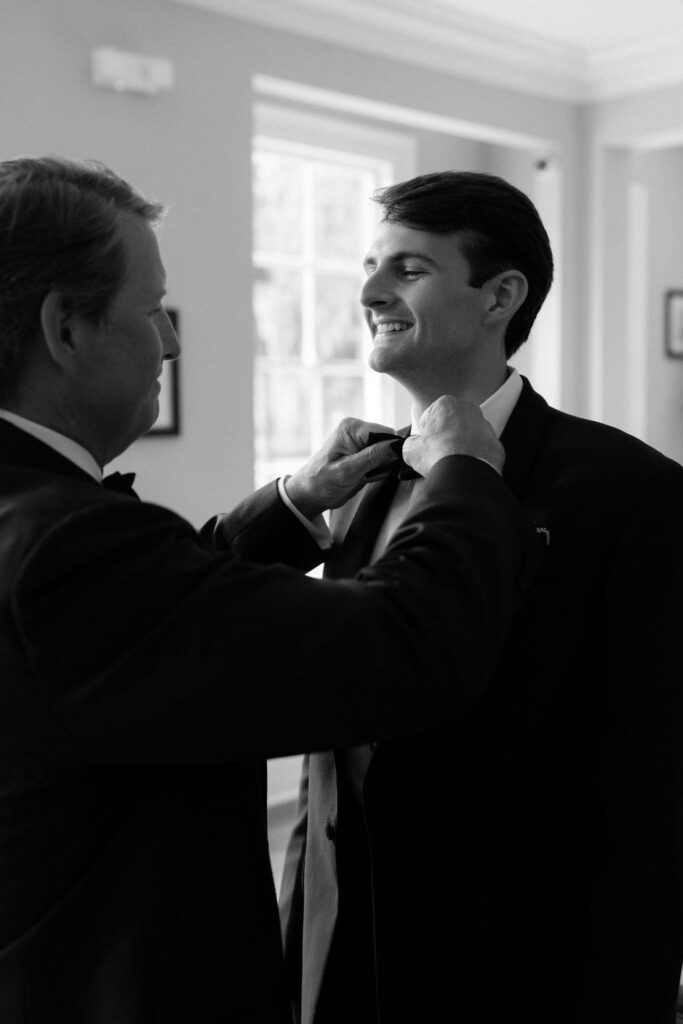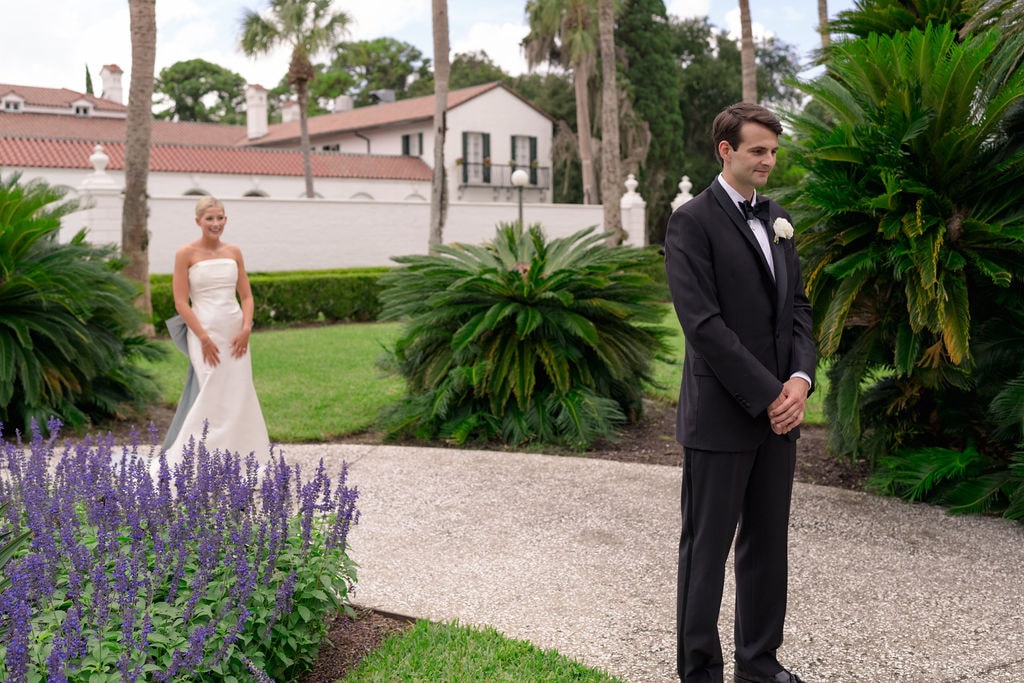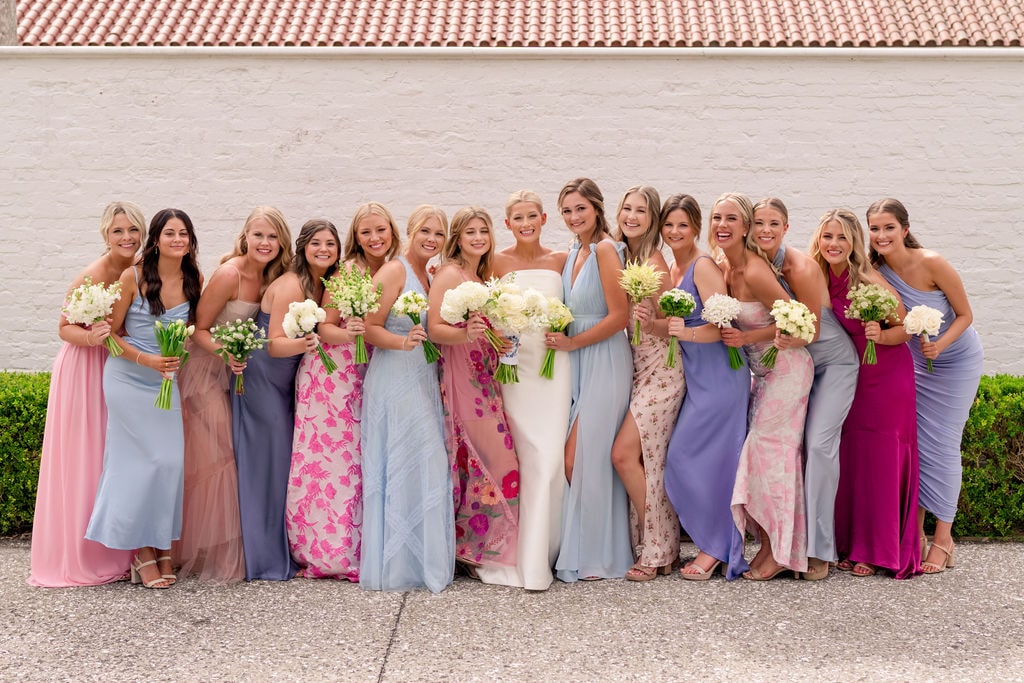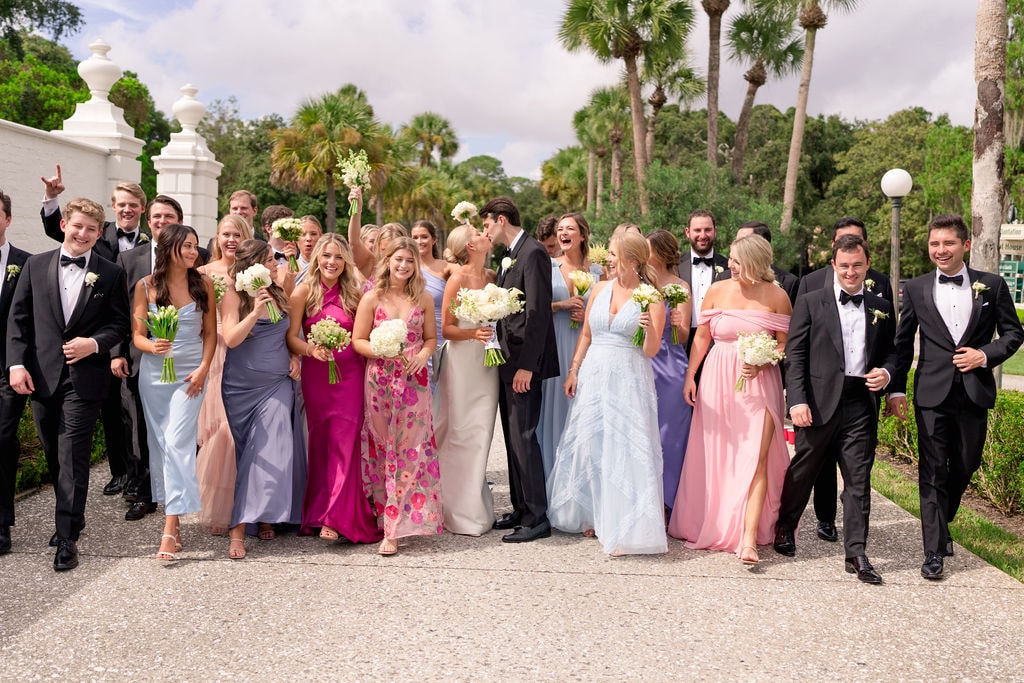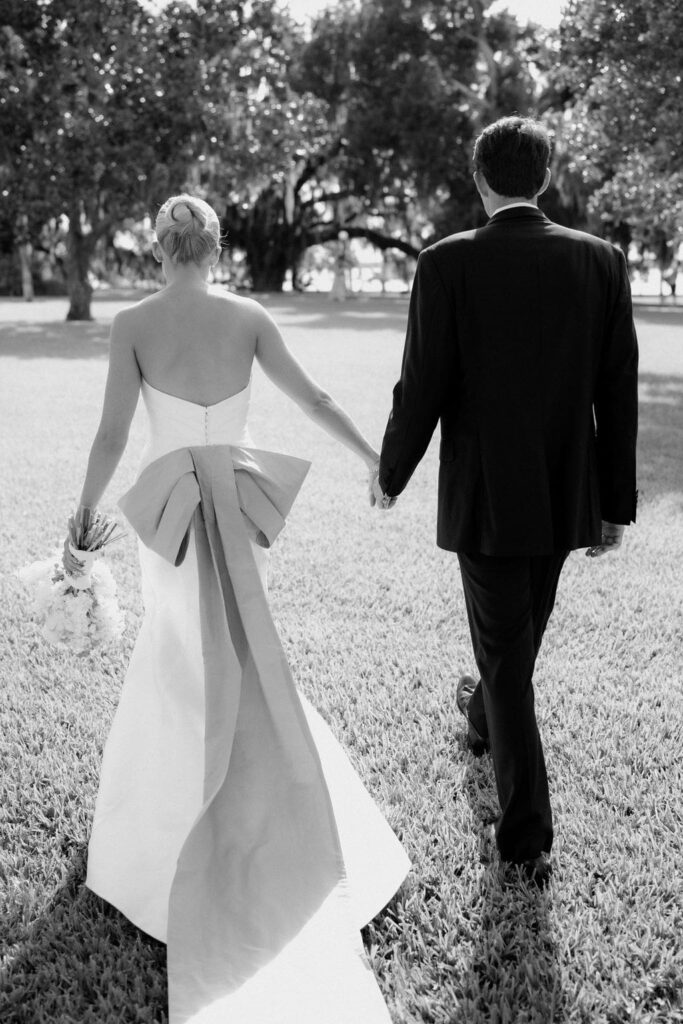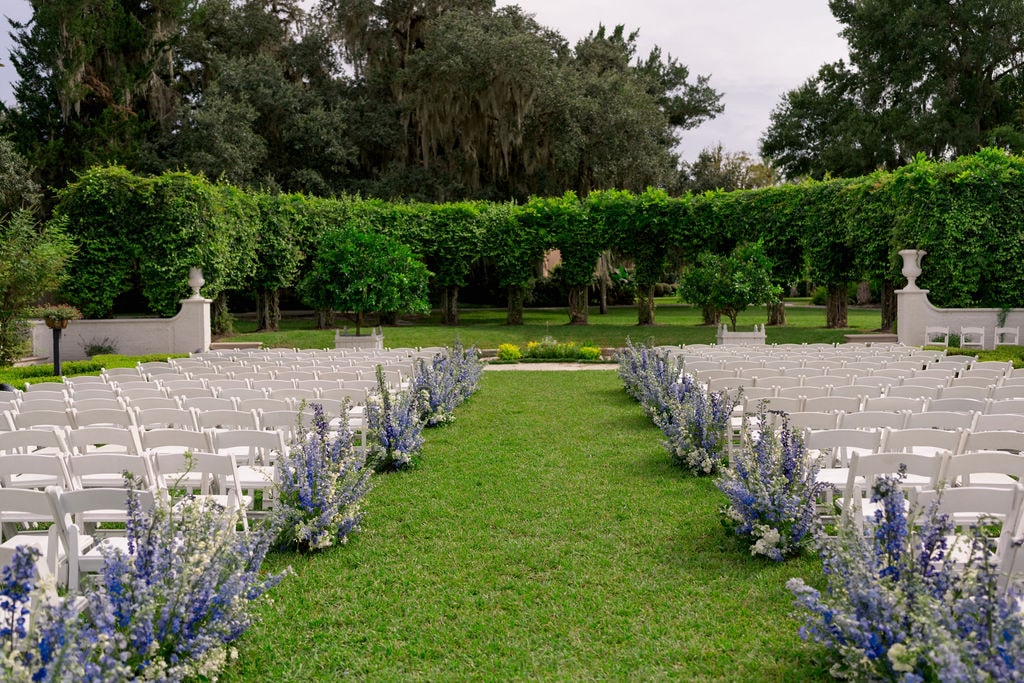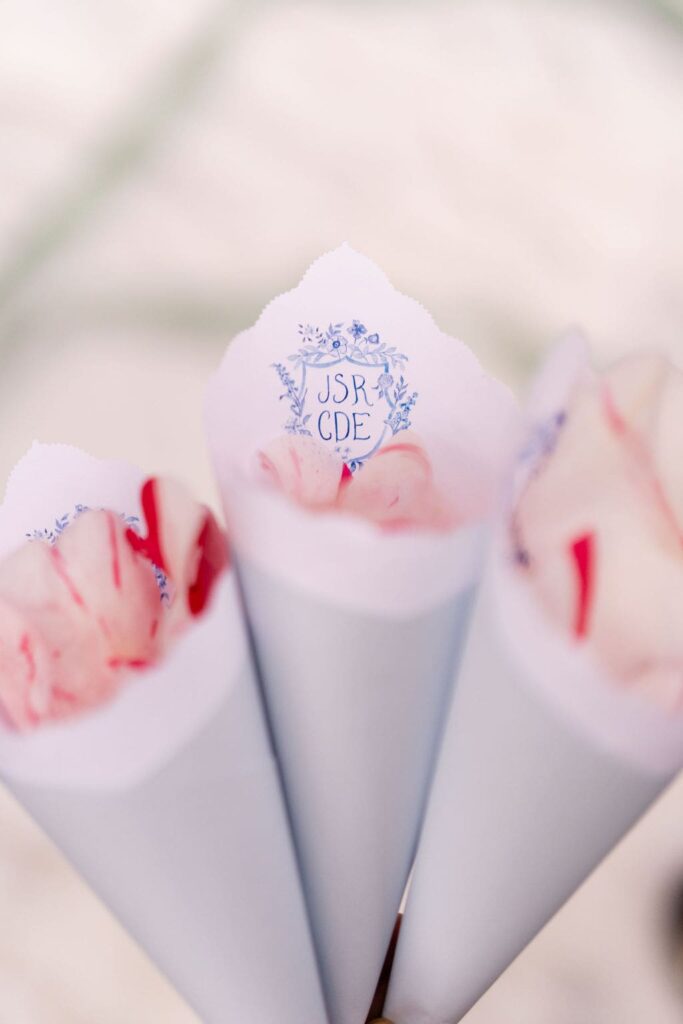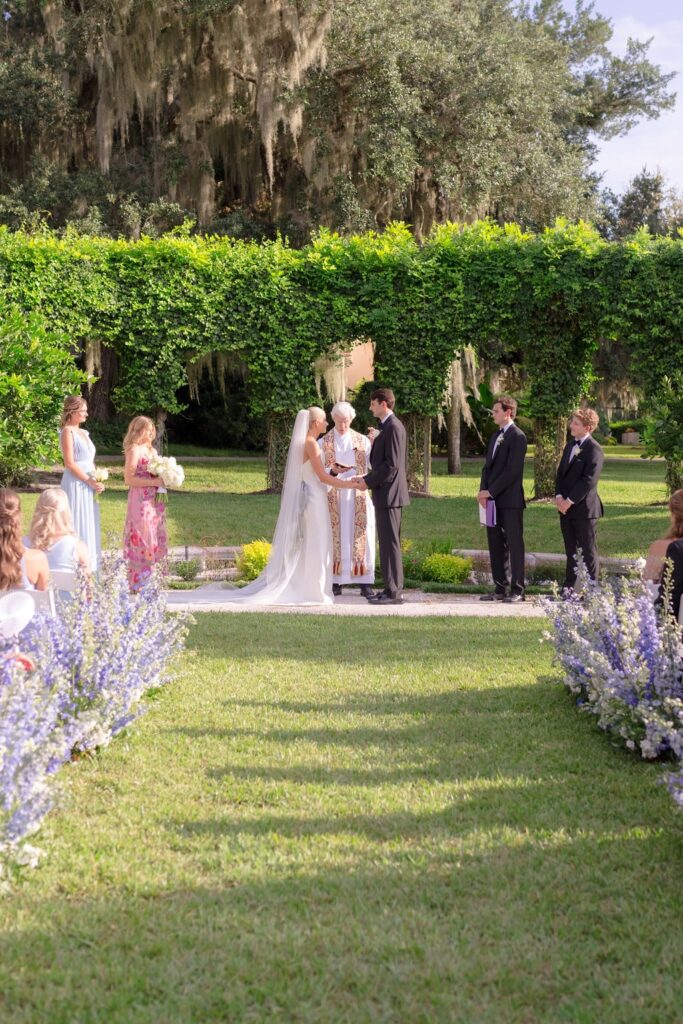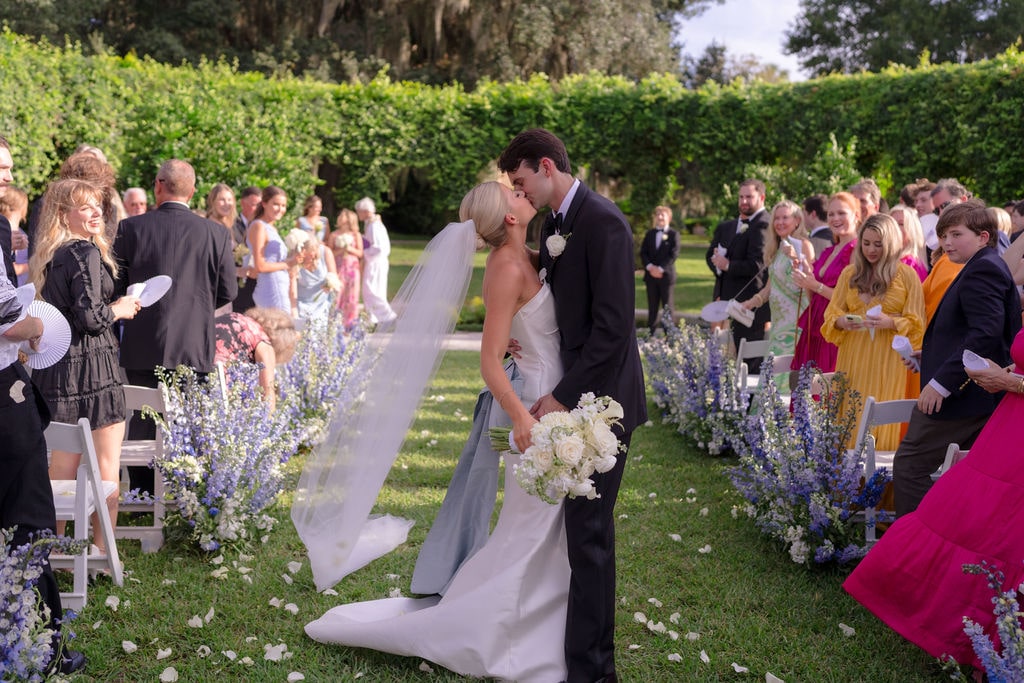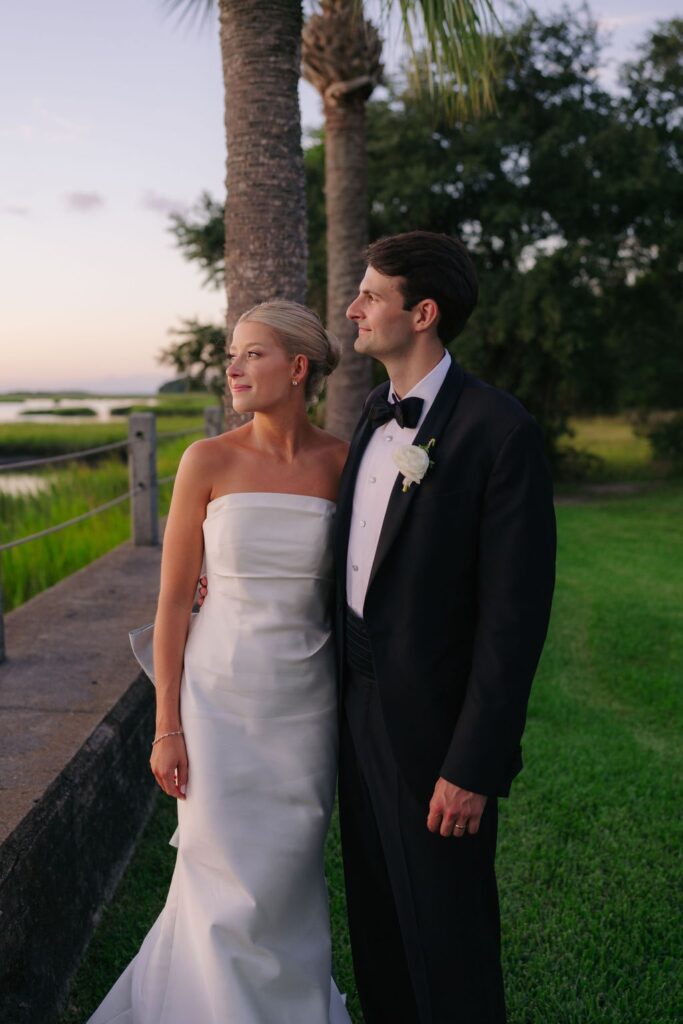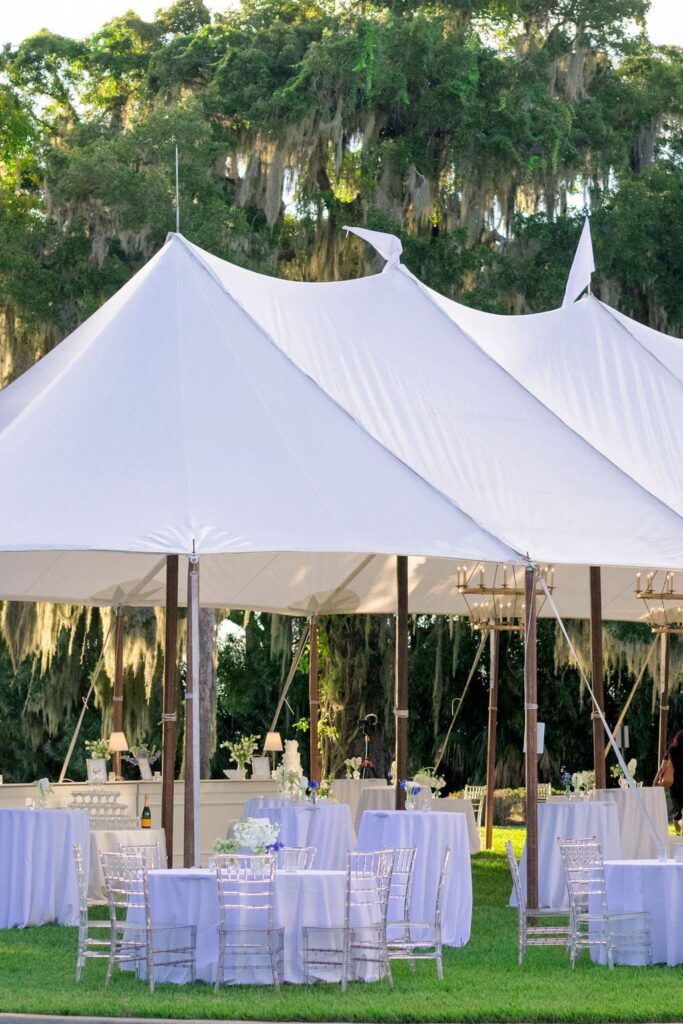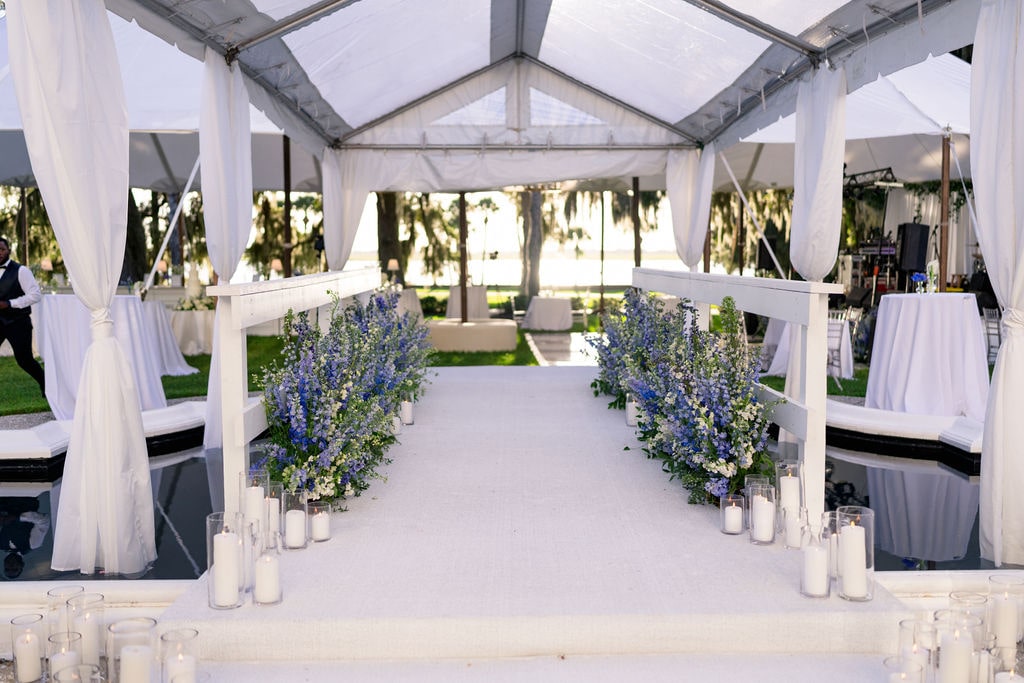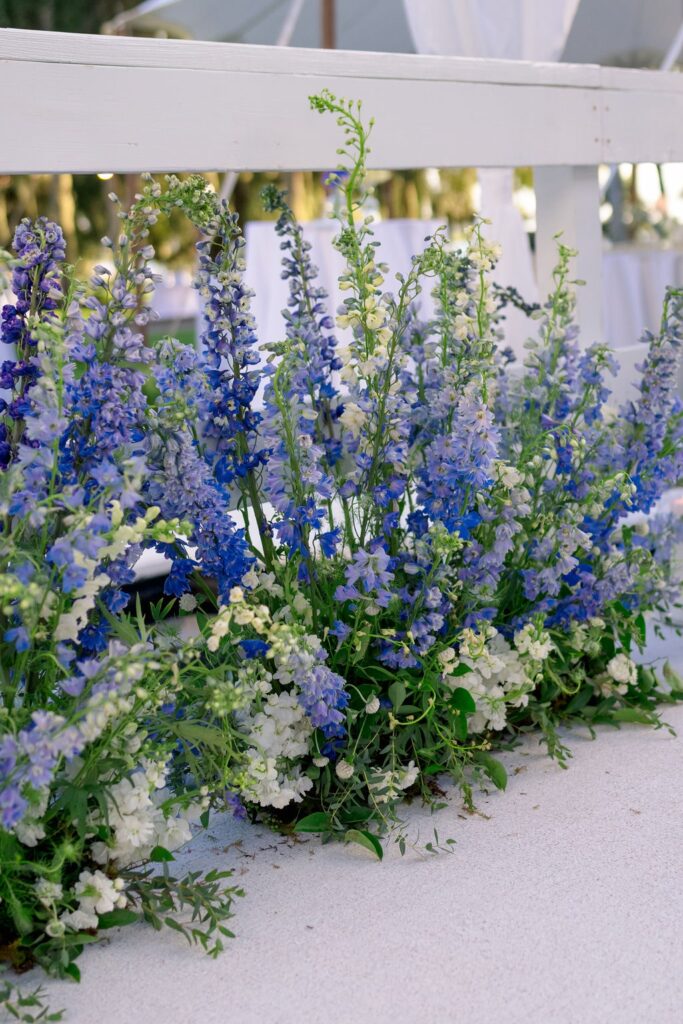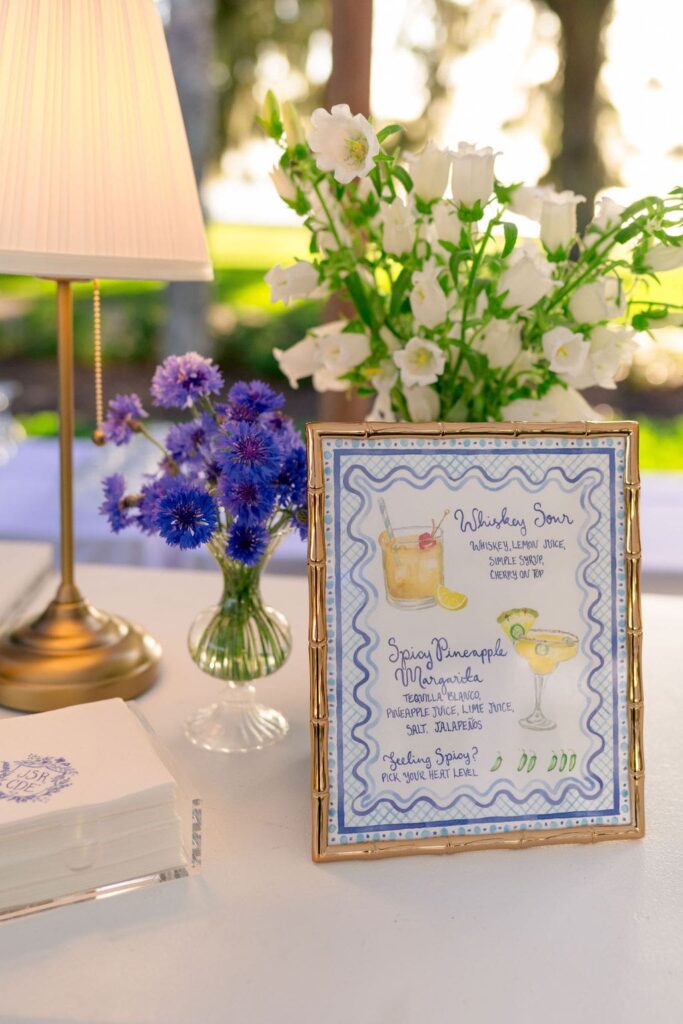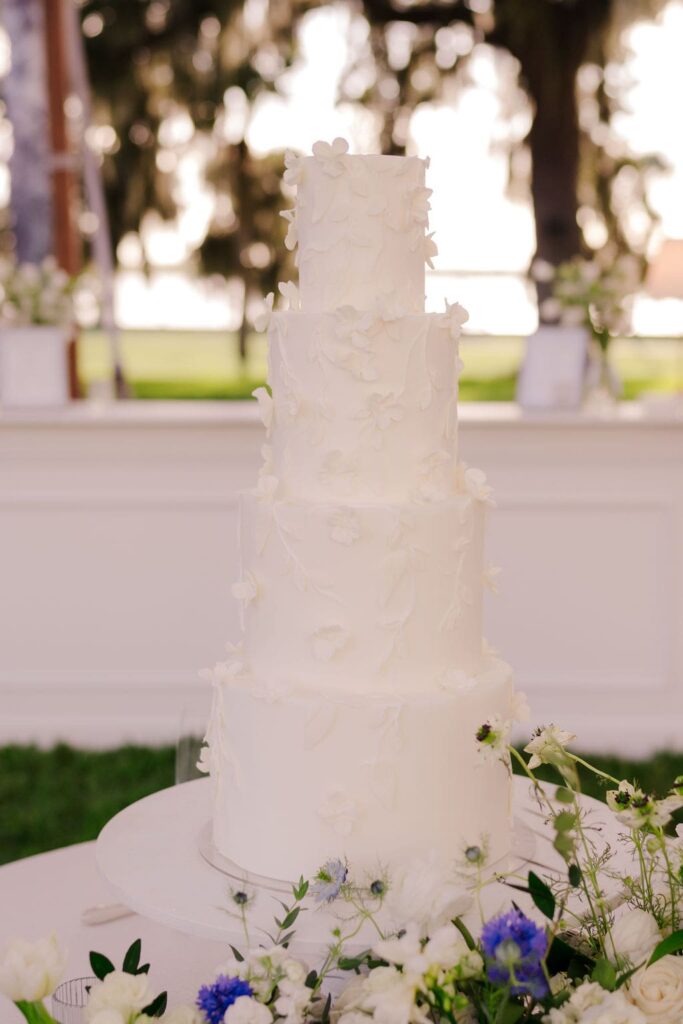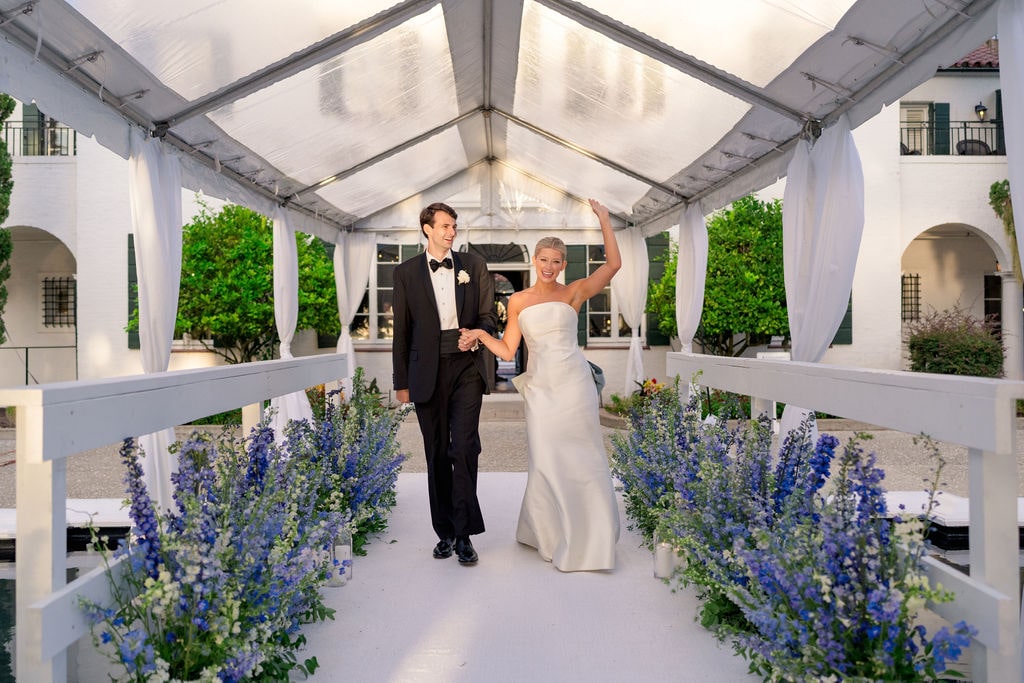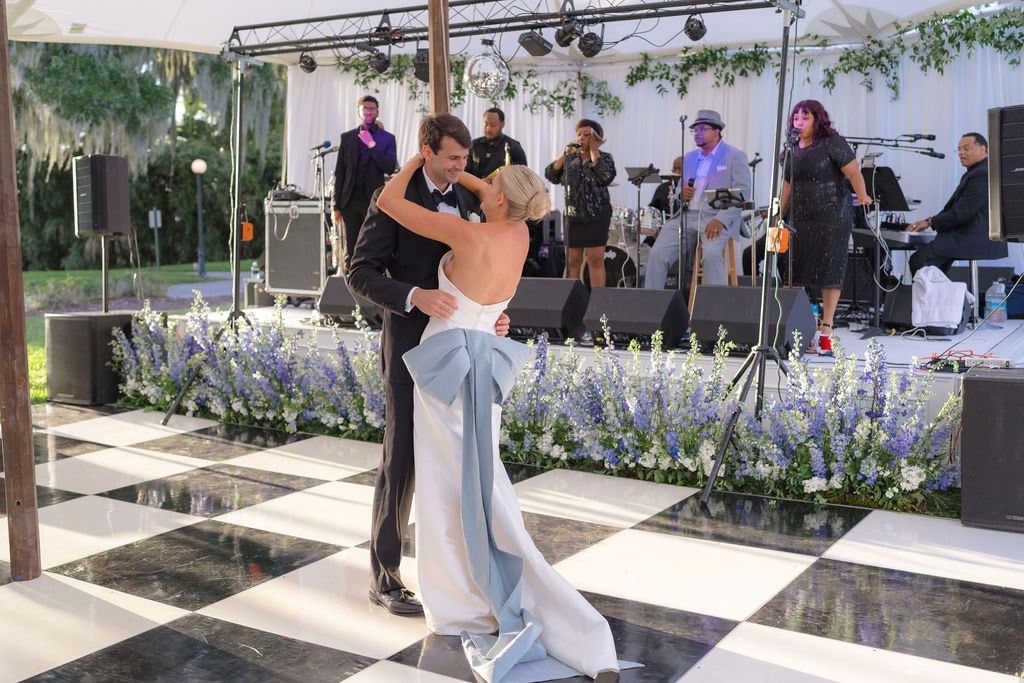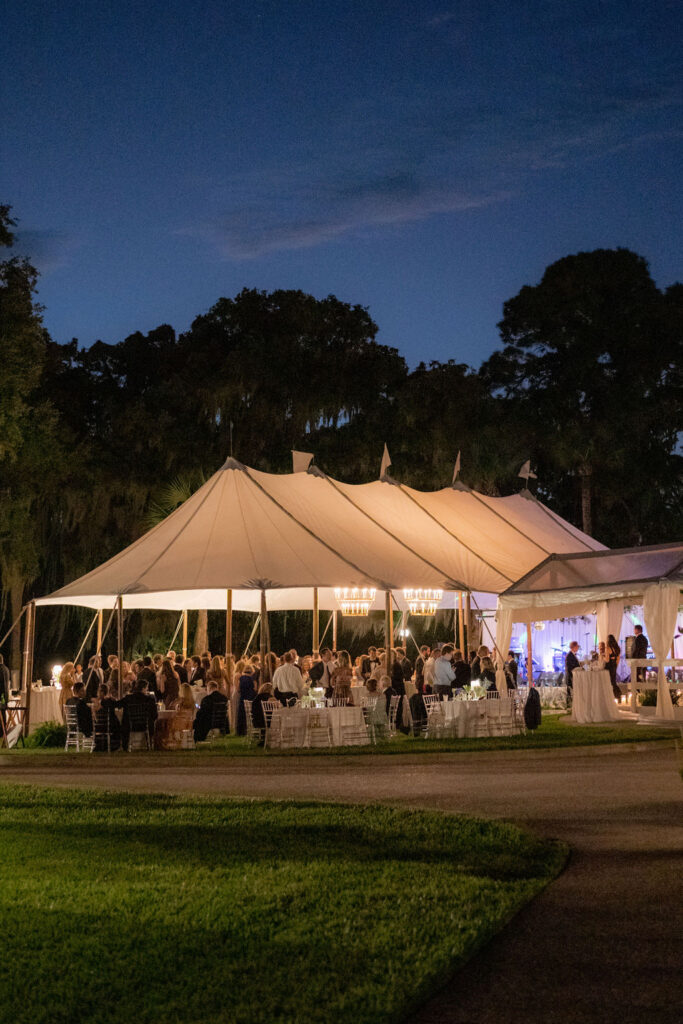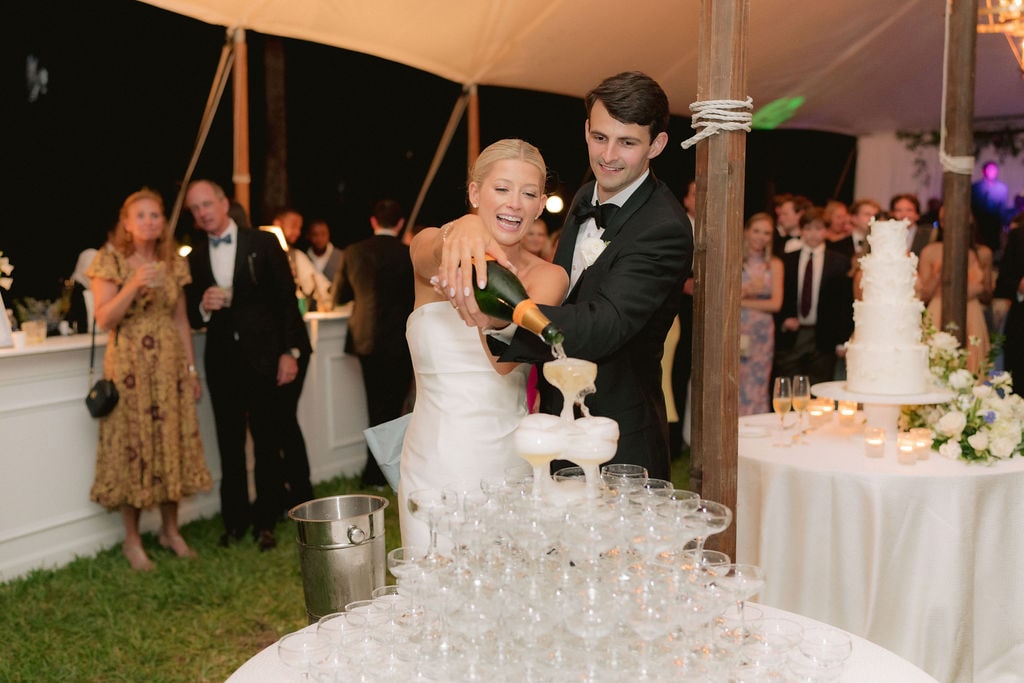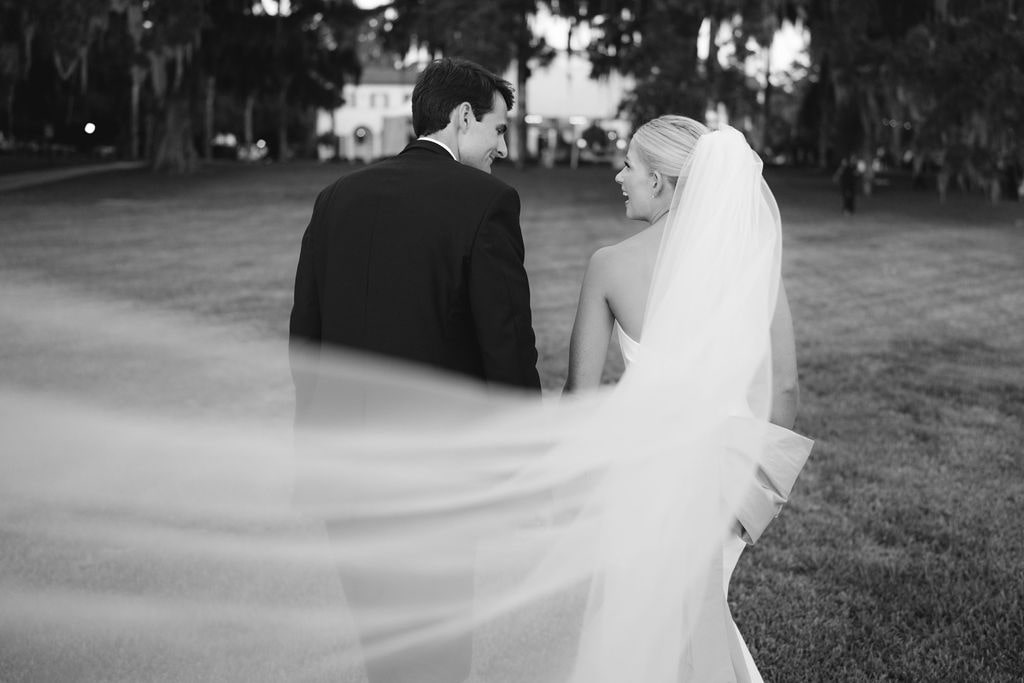 Vendors
Photography: Melissa Toms Photography
Planning + Design: Sarah Lillie Designs
Florals: Gray Harper
Printed Materials: Tiny Shindigs
Venue: Jekyll Island Club
Cake: Vanilla and the Bean